Buckeye Lures Football Mop Jig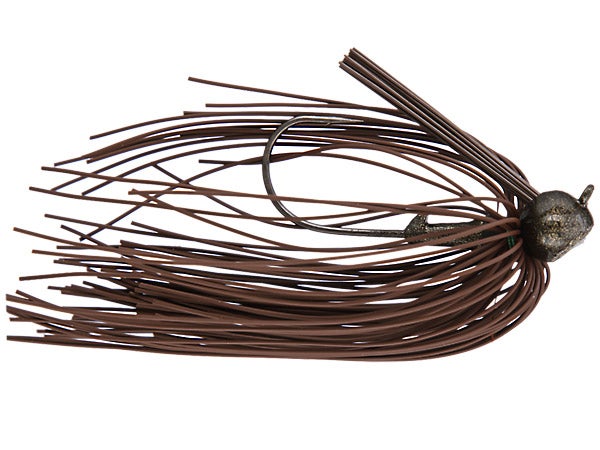 The Buckeye Football Mop Jig has taken Buckeye Lures' already successful football jighead design and tied on living rubber coupled with silicone to create another way to fish the living rubber jig. The heavy living rubber skirt creates a large "mop" like profile underwater, attracting additional attention from hungry or defensive bass. All Buckeye Football Mop Jigs also come with a chip-resistant powder-coated, gold hybrid head, a healthy weed guard, as well as, a bait keeper for securing your favorite trailer. Perfect for fishing in deep water and around rocks, the Buckeye Football Mop Jig delivers all the life-like action of living rubber along with a Mustad Ultra-Point Flippin' Hook to get the job done right.
5 Colors
More From Buckeye Lures Jigs
Customer Reviews
Comments: best jig to fish on sand an small rock points. I fish the missippippi back water an oxbows catch lots of 3 to 5lbers harley ever miss fish because of great hooks. we use zoom super speed craw as trailer; killer bait.

From: Doug: Memphis, TN

Comments: Great bait but I do not like how the rubber fades after it sits in the sun on your deck after only a day or two of fishing. But I catch alot of fish on this bait.

From: Matt: Dallas, TX

Comments:I watched my partner slaughter the bass on Lake Welsh, Texaa small hot water impoundment in southeast Texas. Great bait, lifelike and a winner.
From:Chris: Denison, TX