Cablz Eyewear Retainer System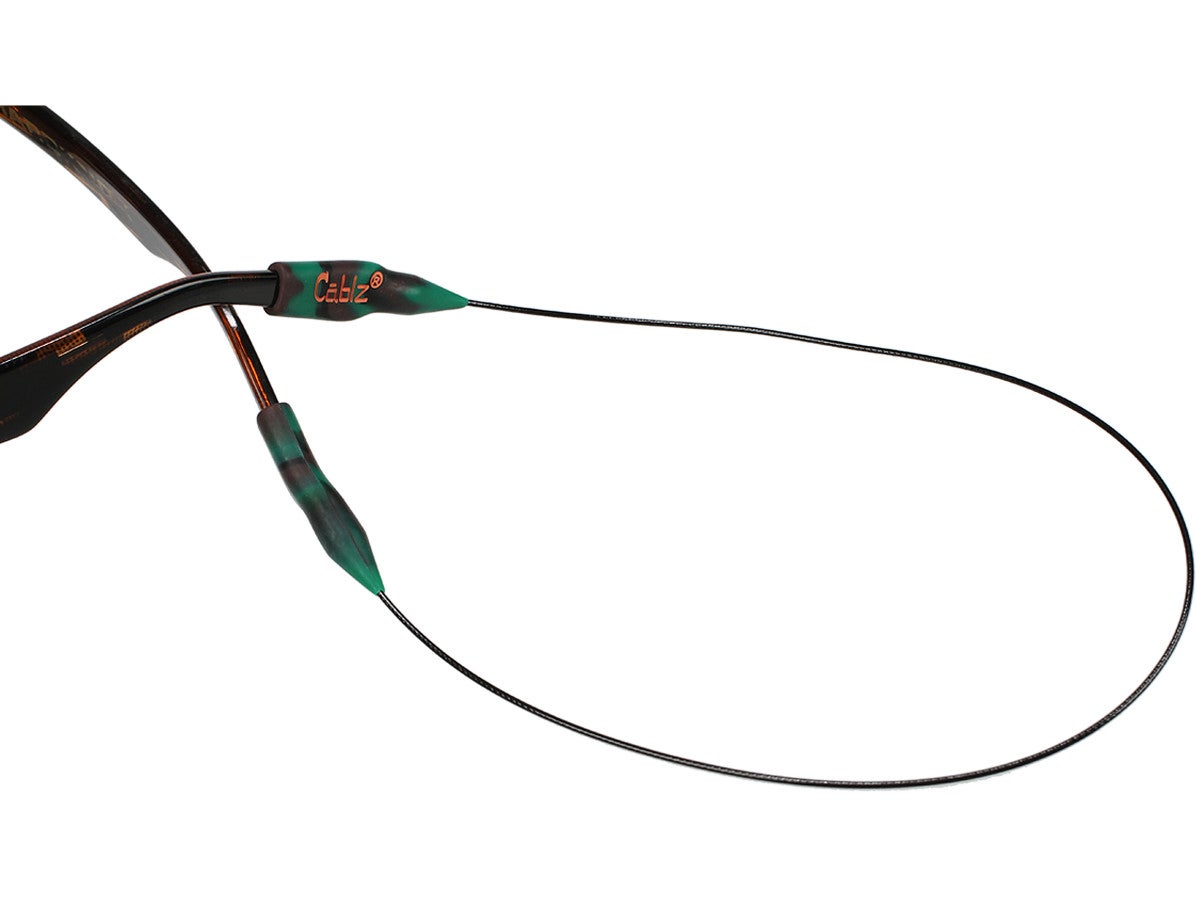 Cablz Eyewear Retention System is the next generation of eyewear retention. For too long, there has only been one product to retain glasses, sunglasses and safety glasses – a sweaty, irritating strip of fabric hanging down our collective necks that snags and pulls at every opportunity. Made of surgical grade steel cable, industrial strength rubber and other quality components, Cablz are designed to handle hard work and active lifestyles.
Benefits of Wearing Cablz:

* Stays off your neck
* Prevents accidental drops
* Doesn't become hot or sweaty
* Doesn't become heavy from being wet
* Never has a bad odor
* Allows full range of motion
* Doesn't catch on clothing
Please Note: XL sizes are designed to fit modern style frames with oversized arms.

"I've never been a fan of eyewear retainers until now. I'm always on the lake and the other sock type retainers chafe my neck they get wet. Cablz do not soak up sweat or water and never touch my neck. What a great product!"
-Matthew Bishop
1 Colors
More From Cablz Eyewear Retainer
Customer Reviews
Comments: This is the only retainer system that I have kept, I have tried all other kinds and tossed most of them in the trash within days because of discomfort, or qulaity issues. I have used my Cablz retainers for over a year now and they are still good as new. These are very secure and will not come apart from your frames without your help, trust me on that. Cablz is the only brand that I will wear and tell others to purchase now. Cablz's are all that the description says they are and more, very good price too. I own both sizes but suggest the longer set vs the shorter set.

From: John: Dixfield, NE

Comments: works great, but i don't like that when u are not wearing your sunglasses they hug your neck. would be better if they were a little longer, but then they probably wouldn't stay off your neck when u r wearing your glasses.

From: Bryce: KY