Catch'em Caro Mr. Winters Lipless Crankbait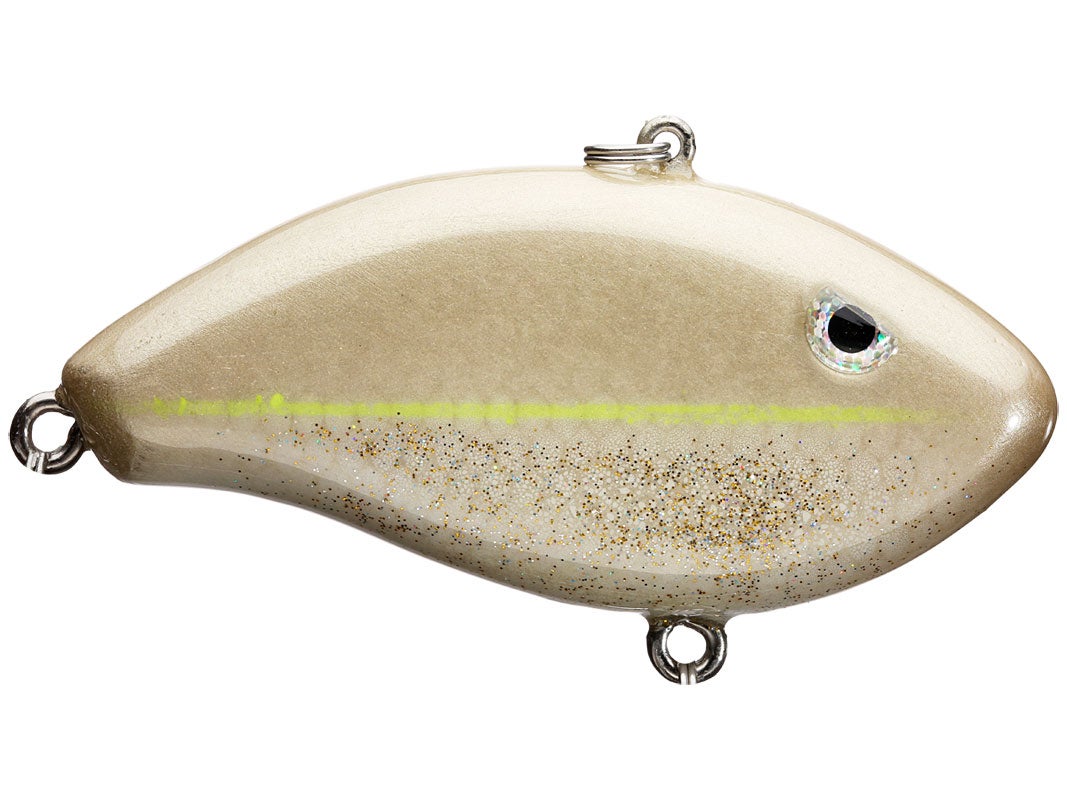 The Catch'em Caro Mr. Winters Lipless Crankbait is named after Catch'em Caro owner and lure designer, Rich Caro's high school wood shop teacher. Mr. Winters was a fisherman in Northern California who fished for all different kinds of fish. If it wasn't for his teaching Rich Caro how to work with wood, there might not be any Catch'em Caro Baits to fish with.
Deadly over shallow weed flats, the Catch'em Caro Mr. Winters Lipless Crank is a slow sinking bait that can be retrieved slowly and still have a great action. It displaces a lot of water, but with a silent stealth, and it's a bait that bass just haven't seen yet. When it takes something different, the Mr. Winters is the call.
Catch'em Caro recommends using a 7' medium-heavy to heavy action rod, and no less than 10lb test line.
| | | | |
| --- | --- | --- | --- |
| Catch'em Caro | Length | Weight | Class |
| Mr. Winters - Silent | 4" | 2.25oz | Slow Sinking |
4 Colors
More From Catch'em Caro Custom Crankbaits
Customer Reviews
Comments: Catch'em Caro Mr. Winters Lipless Crankbait, Delta Craw & Bluegill are a PEACOCK BASS DREAM! Fish for the beast of a lifetime!
From: Wilber: USA 12/18/15

Comments: The Catch'em Caro Mr. Winters Lipless Crankbait is a unique veteran among standard lipless baits. Mr. Winters is a silent, vibrating, bulky enticement that is fun to fish! I throw this lure on 17 pound fluorocarbon, over medium / deep weedlines in the late winter. This time of year has been very productive for me. Change out the hooks to Gamakatsu trebles, and send this soldier back to the battle front!
From: Wiliam: Thomaston, GA 1/23/15

Comments: If your into catching small fish this isn't the bait for you. These completely hand made custom baits cost plenty as does any high quality hand made products and they flat out slay pigs. X Cals are great too and redeyes will catch a ton of small fish. They're also made over seas and mass produced by a machine. If it's some thing differnet you want and big fish you want then you should buy these baits. Oh yea, they also have a life time warranty.

From: Frank: TX

Comments: these arnt that big,yea sure they are bigger then ur normal rat trap but they are perfect for giant donkeys.and like the rest of rich caros lures this thing is built like a tank with quality.im taking this lure with me to mexico in a week and i knw its going to get a great work out.

From: Steve: Chicago

Comments: these lures seem awfully big to fish with

From: Ronald: Columbus, OH