Conquistador Conquest Flipping Jigs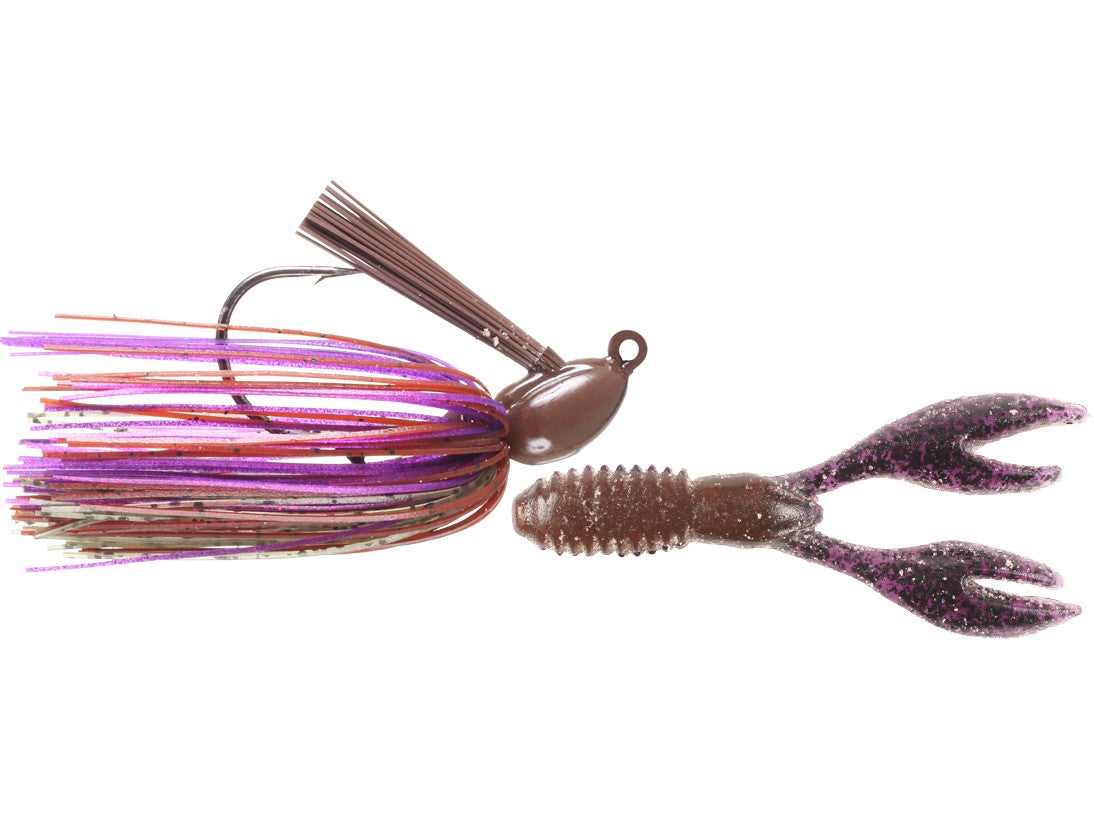 The Conquistador Conquest Flipping Jig is a bass jig designed for heavy duty fish in heavy duty cover. The Conquest Flipping Jig's head is designed to slip through the heaviest cover with out hanging up. The hook is a heavy duty super sharp Mustad Needle Point 60° flipping hook. This hook will not break or bend when you need the extra power to pull the big fish from the thickest cover.
Conquest Flipping Jigs use 56 strands of the best silicone skirt material available. Silicone provides best combination of action, color and durability.
The Conquest Flipping Jig color combinations are not your run of the mill colors. Additionally, Conquistador Tackle offers soft plastic jig trailers in color combinations that match the color scheme of each jig.
**Each jig comes with 2 matching craw trailers**
5 Colors
More From Conquistador Jigs
Customer Reviews
Comments: I love this jig my first bass on it was 6 and a half pounds! fall craw color is awesome.

From: Luke
Comments: i bought this bait and i caught a 8 pound bass! great bait!

From: Zahcary: cape coral, Florida

Comments: these mugs are pretty damn good. I am sure you have not heard of the company that makes these, but who cares? Hand tied, cool colors, and they even throw in a couple hand poured, matching trailers. I have a few of these jigs that are from 04, and they are still holding strong.

From: meatwad: jiggytownsvilleburg

Comments:I used this for a swimming jig and it caught them like crazy, with a 5 pounder at the end of the day. I use the bluegill color with a black/blue swim Senko, give it a try for those back water bass.
From:Jesse: Phoenix, AZ