Culprit Original Worm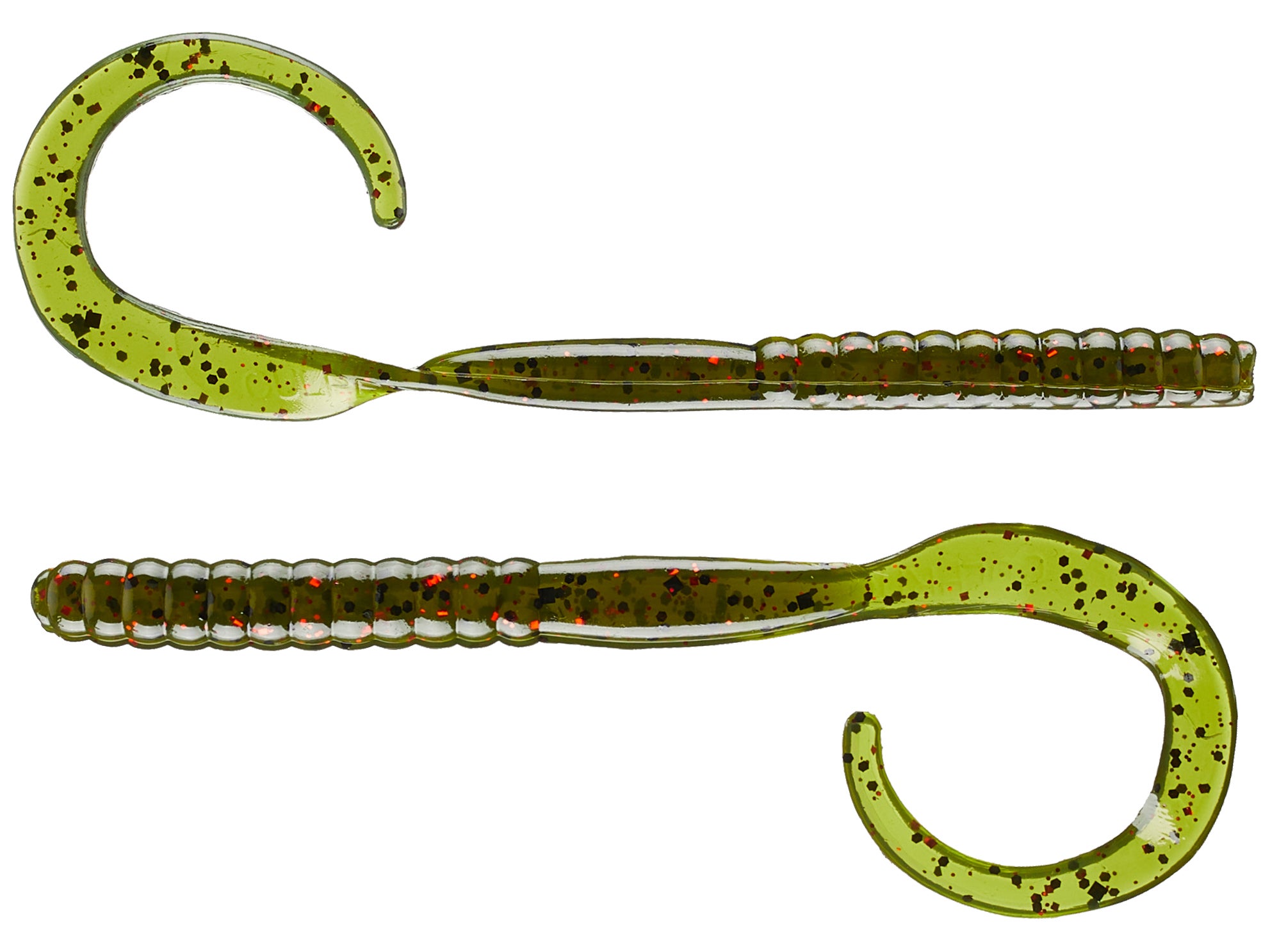 Culprit has been a proven leader for more than two and a half decades. The Original Culprit Worm has outperformed all others, continuing a tradition of catching more and bigger bass. Culprit's Original Worm offers a kicking ribbon tail and unique color selections, giving anglers the extra edge.
| | |
| --- | --- |
| Length | Quantity |
| 7.5" | 18 |
| 10" | 10 |
| 12" | 5 |
16 Colors
More From Culprit Soft Plastics
Customer Reviews
Comments: These worms are by far the best worms I have used. I have caught so many fish on these. Red shad and June bug are my favorite colors. They also make a red shad with green or clear flakes. If you can find them these are the money. Tight lines
From: Joe: North Carolina 2/21/17
Comments: One of my favorite worms on the market. I watched about 4 guys fish this same dock before I got there, each spending a good amount of time around it. Even though it was heavily pressured the Original Culprit worm produced around a 4.5lb Largie. Great worm and great company.
From: Austin: GA 5/7/16

Comments: caught my personal best pass on this worm in red shad which is an awesome color all around the year.
Comments: GREAT old-school worm. These dudes have some serious colors, too. They last a few fish and are priced right. Pick some up, dont pass on them because they arent cool and hip.

From: Meatwad: Hipsterville

Comments: I have a old package of these and they are shorter than all the other models and the package is so old that I have red shed and its pink shad but good worms

From: Connor: AR

Comments: The fire and Ice is the best color worm on the market. I hit a 8.6 pound bass on the st johns river a couple days ago. It is the go to color when nothing else is working. 10" is also a must texas style. hope this helps...
From: Josh: Orlando, FL

Comments: i just bought these to see how they work on caddo lake,red shad color and caught two 4.0 pound bass in two cast best worm i ever use
From: Bryce: Forney: TX

Comments: A tried and true tradition here. I love these worms and have been fishing THE RED SHAD and junebug to help cash a few checks over the years! I highly suggest you add these to your arsenal of bass weapons!
From: Kenneth: MS

Comments: I have these worms in june bug and red shad and they are great for just working the bank on a tough day with light line and a spinning rod and reel set up
From: Tyler: Cincinnati

Comments: You cant go wrong with these worms, whether your fishing in heavy grass or on a carolina rig in 30+ feet. They have the ribbontail womr perfected and you cant go wrong.. Not to mention they are very durable and come in packs of 18 for the same price as other companies who only have 10 in each pack (7.5" ones)
From: Kory: Saugus, MA

Comments: The culprit junebug worm is my number one bait I use on the tournament trail either texas or on a shakey head this bait always comes through for me
From: Joshua: Eightmile, AL

Comments: The Culprit original worm is the only ribbon tail worm I will throw with colors like red shad and tequilla shad , when I need to do some serious texas rigging this is the go to worm for me , from 7.5 to the monster 12 incher you can't beat it.
From: Mike: Disputanta, VA
Comments: One of the all time best worms ever made the Culprit Original Worm. Its variety in sizes and colors make it versatille and great wherever used! This is one of my favorite baits to use during the summer on a texas rig and I even carolina rig this worm too. It's great action forces bass to eat it!
From: Trace: Bossier City

Comments: This worm is my go to bait when all else fails during the summer months. Even during the dog days of summer at the most pressured lakes, the 6in worm can scrap out a limit for me. The large variety of colors and soft but durable material makes this worm phenomenal. *The 6in red shad is a killer in muddy/stained water
From: Jake: Saugus, MA

Comments: The worm that has always caught big fish and will continue to catch them. There is a color for every fishing situation and every fish, all of them will catch them. This bait catches a lot of fish and plenty of big ones. A must have!
From: Sam: Knoxville, TN

Comments: The brand that brought the original ribbontail worm. What can I say- has been and will ALWAYS be the best worm on the market with superior action, varying lengths, and the best and absolute biggest color selction available. Period. When the worm bit is on stick with a Culprit Original! Culprit = Champions
From: Kyle: Saugus, MA

Comments: these are definitly my favorite worm on the market. teqilla shad is the best color.they produce big bass and many of them
From: Simon: Canton, OH

Comments: i love the culprit worm!!! i got mine in 7.5 inch and they are producing big time.alot of great colors,but my favorite has to be fire and ice...i use that color alot in the summer. thank you culprit for making such a GREAT WORM.
Comments: culprit is far the best plastic worm i have ever used. i have caught numoruos monsters with the bait
From: Daniel: Bremen, GA