Culprit Ultimate Topwater Shad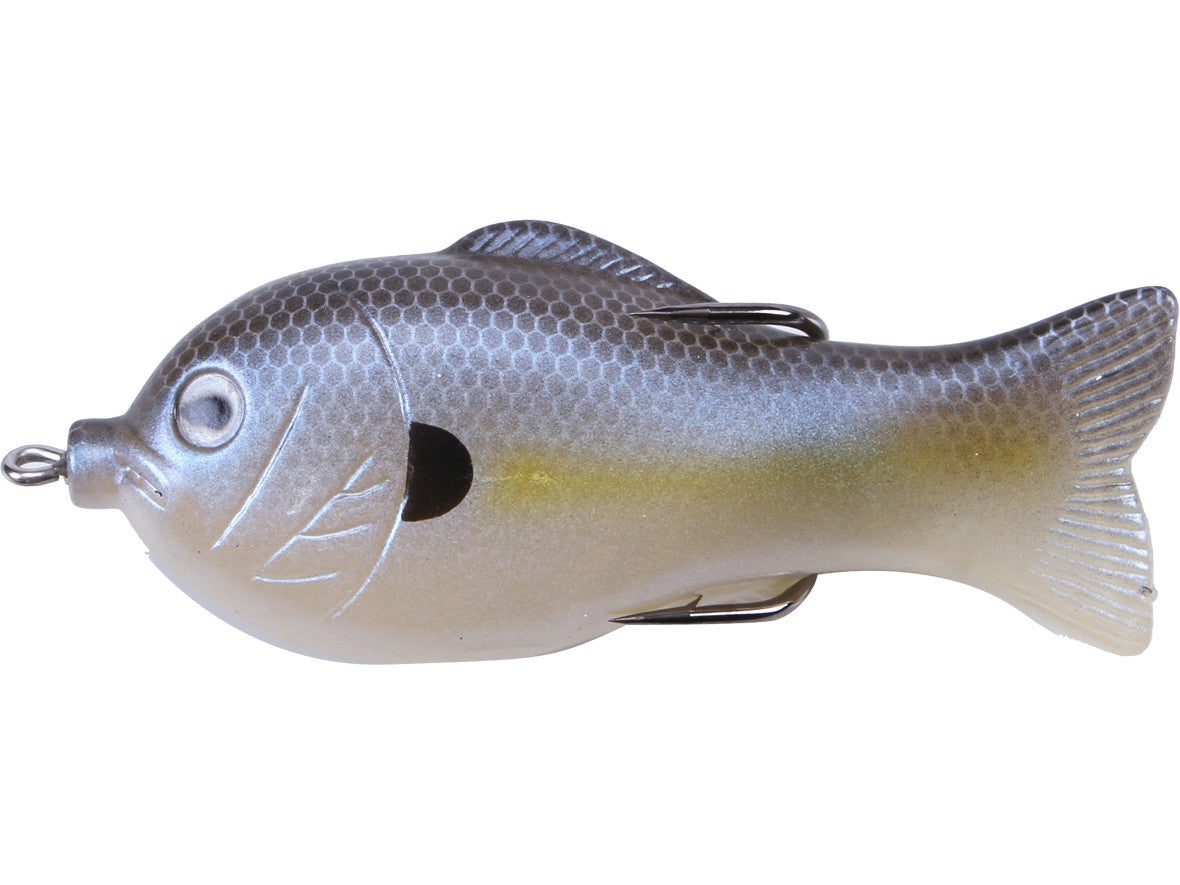 The Culprit Ultimate Topwater Shad does it all. It casts like a bullet and swims through all types of cover. Its walk-the-dog action entices both open water and heavy cover predators, and its hollow body design allows it to collapse easily on strikes for maximum hook penetration. Available in several color combinations, the Culprit Ultimate Topwater Shad is perfect around stumps, lay downs and bushes thanks to its unique, no-snag baitfish profile.
| | | | |
| --- | --- | --- | --- |
| Culprit | Length | Weight | Class |
| Ultimate TW Shad | 3.5" | 0.6oz | Topwater |
10 Colors
More From Culprit Topwater
Customer Reviews
Comments: This bait walks well. But terrible for hook ups, other prob with this bait is paint doesn't last long at all. However they are cheaper than most other soft body's. Overall not impressed

From: Orlando, FL

Comments: So bad ugh its just terrible, I catch tons of monster fish on plenty of topwater baits(all i use is topwater baits) and i have most of the frogs on tackle warehouse and i have used this shad in primetime topwater fishing for a month all day everyday and have walked the dog with it fine and have never had a hit on it besides a turtle and some sun fish.meanwhile i have caught hundreds of fish on the Paycheck transporter frog and the "flippin' the bird" this bait is terrible and fills up with water and then sits up rite and has bad hook exposer . save your money and buy a transporter frog.

From: Chris: MA, USA

Comments: terrible awful can't get a hit on and I'm good so it must be bad

From: Chris: USA

Comments: The Ultimate Topwater Shad is a bait that actually LOOKS like a shad, acts like a shad, and gets bit like a shad!!! It's awesome! Caught a 8.25lb bass on Joe Pool Lake on this bait and let me tell you, there is nothing like seeing an 8lber crush your topwater bait. AWESOME!!!!! I've got several big bass on this bait and it's always my first choice when theres a topwater bite!

From: Dewayne: Grand Prairie, TX

Comments: Awesome, the ultimate topwater shad has the easiest walk the dog action gives a totally different look to bass in the grass.The price alone is reason enough to try this bait. the bass are fooled into thinking it's a wounded shad splashing around on the surface.

From: Mike: Disputanta, VA

Comments: All I can say is WOW!!! I am a topwater fanatic and have seen and used just about all the weedless types of topwater baits out their and this is honestly by far the best and most unique bait out there on the market. I like that Culprit pushed the envelope and made a bait similar to the Spro frog but still at the same time made and crafted it so that it is something entirely different. I love the shad/baitfish profile of this magnificant little topwater. It really is a nice change from the frog. A lot of times bass are so conditioned to the weedless topwater frog that a similar bait with a different look and profile is a very nice change-up and that little difference will almost always be the difference that will get you bit when they are or do eventually become conditioned to the frog. Not to mention the crazy, almost no believeale action the US topwwater shad has. This bait can walk-the-dog better than a dog can! It so incredibly easy to work this bait and the side to side, walk-the-dog action it produces will almost make you swear that the thing is an actual, real, and live shad/baitfish! Please, all you topwater fisherman out there try buy and go try this bait. You won't believe your eyes.

From: Kyle: Saugus, MA

Comments: Great bait ! I like to fish this bait in standing timber or flooded bushes and trees ! This bait works better in open water around spars cover, I just seems to get more bites with this bait in those conditions. I even caught a 4 lbs red fish on this bait in the rices fields. Get you 2 a lite color and a dark color !

From: Debeaux: Myrtle Beach, SC
Comments: what a great surprise. i bought 5 of these on a whim. they walk the dog as easily as any frog and fish thru the clutter better than most weedless lure's. they also hook bass in open water better than frog's. the ponds at hunter liggett are loaded with gill's and some large bass who dine on them. the color seems to be secondary, as the shape is perfect for fooling the bass. i've read some negative post's about these lure's which i find baseless. i've also read some negative post's about zara spook's, go figure!

From: Wes: Salinas, CA