Cumberland Pro Lures Float-N-Fly Jigs 2pk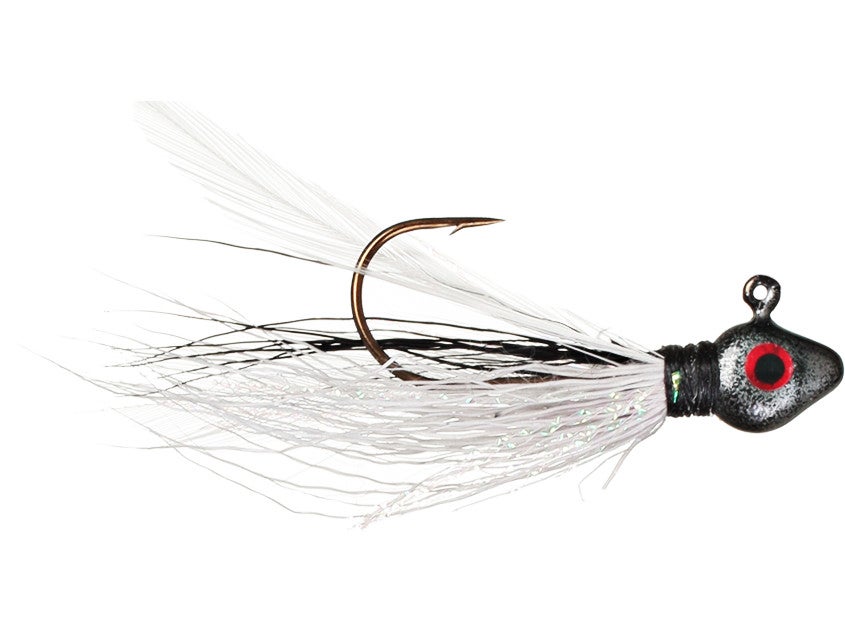 Extremely effective in cold water, the Cumberland Float-n-Fly combines deer hair and duck feathers in a time-tested, compact design. When the water temps get below 40-degrees plastic and silicone materials lose a lot of their action, whereas the deer hair and duck feathers of the Float-n-Fly retains its flexibility and motion. Also equipped with a tacky-sharp VMC hook, as well as, a durable custom painted head complete with prism red eyes, the Cumberland Float-n-Fly was designed to help you put more fish in the boat when the temperatures drop.
2 per pack
11 Colors
More From Cumberland Pro Lures Jigs
Customer Reviews
Comments: what I am out to tell u will change your life. Take your favorite top water popper, even the junky Pop-R, tie 2' of some strong line, and tie on this. Why the hell do I share this stuff? Oh yeah, because I am stupid.

From: Jay6: USA 4/20/14