Cumberland Pro Lures Pro Caster Jigs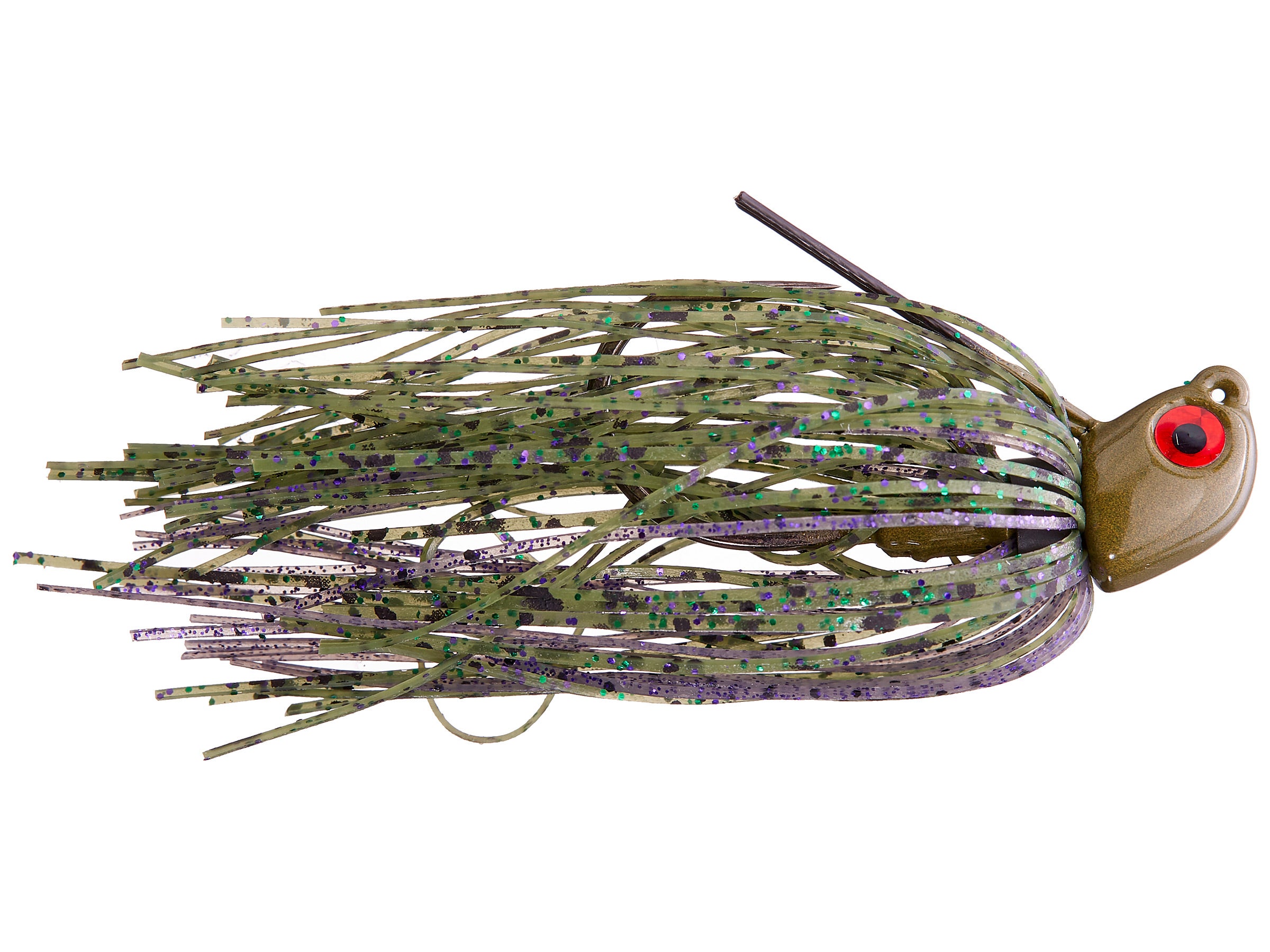 The Cumberland Pro Caster Jig features an optimally balanced and painstakingly tested custom head for a realistic fall and an uncanny ability to slip through cover. Each jig head is also finished with a chip-resistant powder coat and prism red eyes for added durability and authenticity. A unique adjustable, coated-wire weedguard helps avoid snags, and the combination of a custom Gamakatsu hook and 30-degree eyelet dishes out bone-penetrating hooksets. Available in multiple color combinations, the Cumberland Pro Caster Jigs deliver top shelf performance.
8 Colors
More From Cumberland Pro Lures Jigs
Customer Reviews
Comments: Thank you tackle warehouse for carrying this product. It's a fish catching machine. Great product at a competitive price point.
From: Shane: Campbellsville, KY 6/15/16

Comments: These are the best jigs on the money and at an amazing price. These work exceptionally good in rip rap and rocks. These are the only jigs I can use without getting hung up in rocks on every other cast. Head design is great and the thin wire guard works great.
From: Tyler: USA 5/11/16

Comments: My go to jig. Great colors and a great head design. Comes through cover with ease. I have caught lbs and lbs of smallmouth, largemouth, and Kentucky bass with this jig. I enjoy fishing this jig more than any other jig. It simply gets the job done. I have and will continue to recommend this jig to anyone.
From: AJ: KY 11/15/14

Comments: I slapped a few in my cart because I needed a couple green pumpkin jigs, and the price is right. My norm is to doctor up my jigs but we were doin a Thurs night fruit jar so ain't nobody got time for that. Caught fish with em, even tho I was kinda leery about the wire weed guard. Still have the two I ordered a year ago, actually.
From: Jay6: USA 4/20/14
Comments: I love these jigs. Fish seem to hit this jig more than any of the others I use. The unique head design keeps them from getting hung up as often. Dark craw works great in the fall.

From: Rodney: Gainesville, GA USA

Comments: don't stop making these and TW don't stop carrying these coming from someone who was horrendous at jig fishing I'm now catching them constantly on these jigs and what I really love about these is that I don't have to switch jigs for different cover/structure because these things do it all from swimming to dragging. Awesome product keep up the great work

From: Jose: CT

Comments: The best jig on the market. I've used this jig to fish docks all the way out to the depest ledges. Very weedless and comes through grass very well. You cant ask for a better product. The hook up ratio is by far the best I've ever seen. Thanks for a Great product.

From: Bill: Somerset, KY

Comments: With out a doubt the best casting jig made, strong hook, great colors. For me its the only catting jig i use, best casting jig you can buy period!!!

From: Tyler: Pine Knot, KY

Comments: A well kept secret, and when the money's on the line this bait comes out of my tackle box. No telling how much money I have won on these jigs...

From: Kevin: Kalamazoo, MI

Comments: Incredible jig! You can fish it in open water or around cover. This jig just simply catches em!!

From: Mark: Somerset, KY
Comments: For my money these are top of the line when jigs are needed. LOVE-EM gotta have more.

From: Anthony: Kentucky, USA
Comments: Hook up ratio.......Stop loosing fish with other casting jigs...Try these, best casting jig out!

From: Jonas: London, KY
Comments: Best casting jig on the market!!!

From: Mark: Science Hill, KY