D&L Tackle Advantage Jig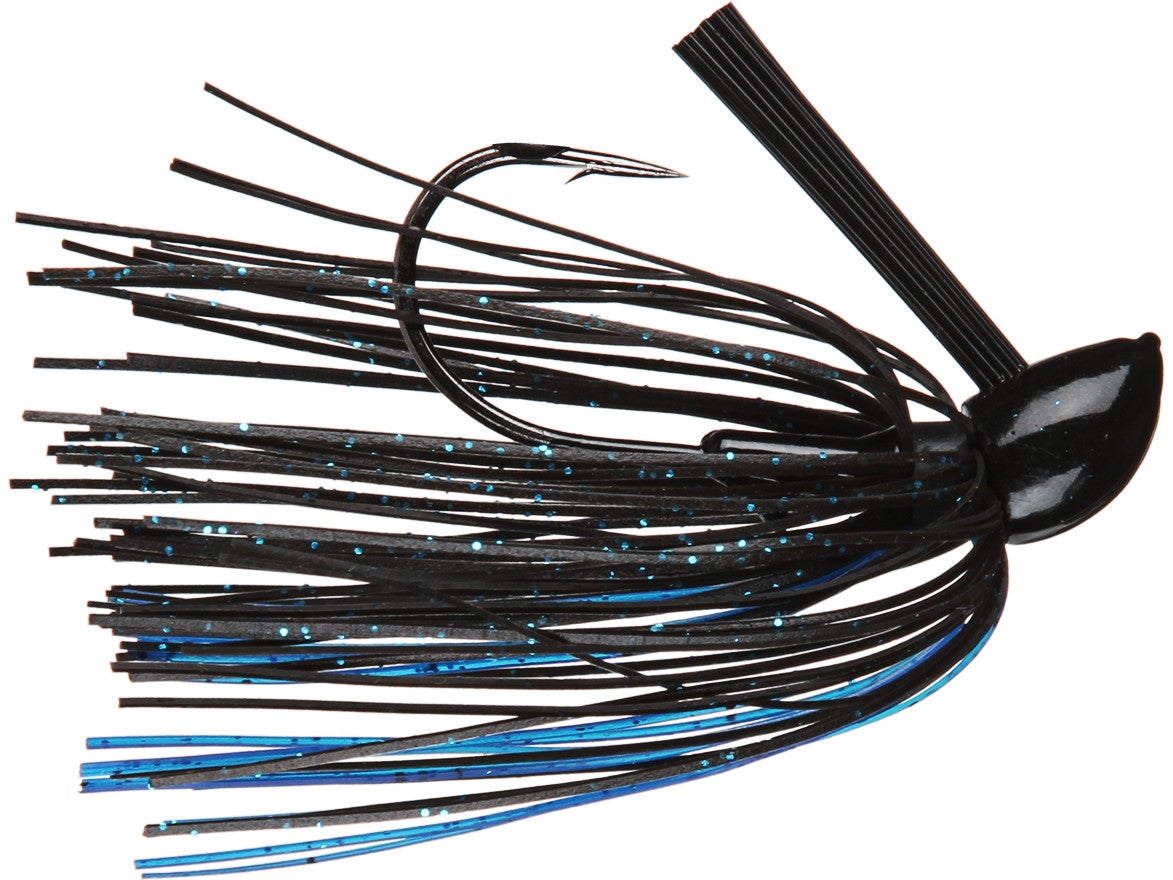 Get into the thickest slop confidently with the D&L Tackle Advantage Jig. Built with a recessed line-tie to protect your knot and fiber weedguard to deflect snags not hook sets, the D&L Tackle Advantage Jig easily slides in-and-out of dense cover thanks to its streamlined head shape. Backed by a beefy 4/0 hook, it has what it takes to horse the big ones out of their strongholds. Available in a variety of colors, the D&L Tackle Advantage Jig is accentuated with premium silicone skirting held in place with a rubber skirt collar.
12 Colors
More From D&L Jigs
Customer Reviews
Comments: These are literally the best jigs that I have ever used. I will not buy any other Jigs other than D&L period. These will get you bites all year long. You just have to know how to fish and you will be golden.
From: Tyler H: Mt. Vernon, KY 2/13/17
Comments: Best jigs I've ever used. Paint holds up very well. That's a plus for me because I put them through some abuse! Awesome color selection and very sharp hooks. Awesome swim bait heads as well. Nice to have such a quality product made in my home town! I give them a 10 out of 10!
From: Jarred: Somerset, KY 2/8/16

Comments: great finesse jig, best hook I've found on a 3/16 oz jig, I use these a lot and no worries about bending a hook on a big fish!
From: Todd: Maumelle, AR 6/4/15

Comments: Awesome jigs! You can flip, skip, and cast them all day long. Come in so many colors, great hooks and the recessed line tie is great. If you are using D&L you are missing out!
From: Matthew: KY 1/8/15

Comments: Awesome flipping jig! Would love to see you guys pick up there 3/4 and 1oz advantage jig!
From: Barry: KY 11/30/14

Comments: These jigs are great, the whole line of D&L jigs are wonderful. I love these around rocky points, my favorite color is Cumberland craw with a green pumpkin zoom lil critter, cant beat them for the price

From: Trevor: Eddyville KY