D&M Custom Baits Mat Rat Punch Jig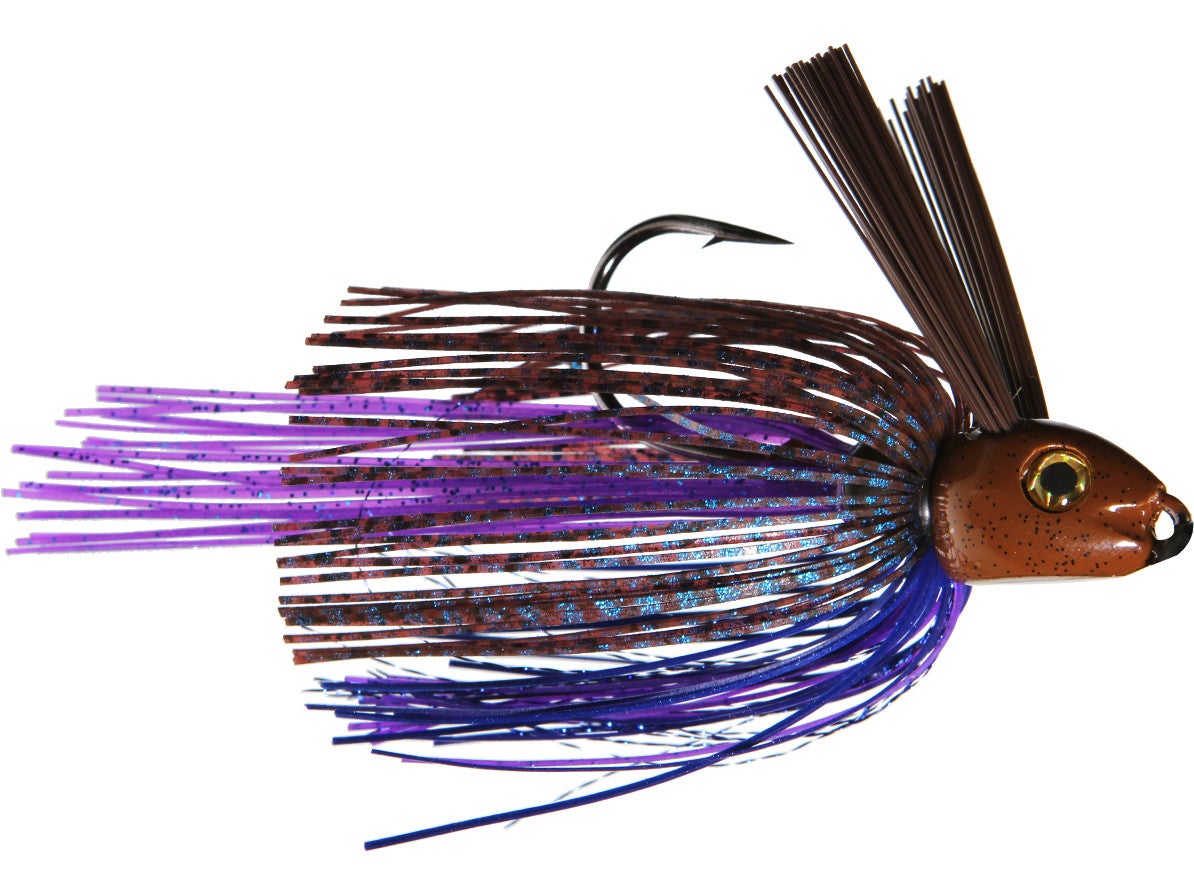 Are you a tournament angler? Do you like flippin' and pitchin'? Want to cash more checks? Then you need a real punch jig, one that comes through heavy cover, matted grass and thick brush. Meet D&M Custom Baits Mat Rat Punch Jig, your next best fishing friend. She is a thing of beauty, very weedless and always ready to move when you are.
Designed for pure punching to power you through those mats, the Mat Rat is the ultimate punch jig. The Mat Rat's weight forward head is molded around a super heavy, sticky sharp Gamakatsu hook, and the head also features a flat base that keeps the hook point upright. The Mat Rat comes equipped with a unique double weedguard as well that deflects snags better than a single weedguard, keeps it from rolling over, and also provides an improved hook up ratio. A compact skirt tucked in behind the jig head provides it with a smaller profile as well, and the trailer keeper will keep your favorite soft plastic locked on tight. Available in a range of proven, detailed color combinations, the D&M Custom Baits Mat Rat Punch Jig will elevate your punching game to the next level.
6 Colors
More From D&M Jigs
Customer Reviews
Comments: Hands down the best Punching and Flipping jig on the planet . I have been waiting along time for someone to make a true punching jig for years , the end is over its here in the Mat Rat . Been fishing with this jig all week and let me tell you I am a believer I kept hearing about this company from california making this stuff but never got my hands on one till you guys finally got them in . I have only missed one fish in 5 days on the water I was skeptical on the double weed guard and hooking fish I am now sold it hooks them better as the jig wont roll over and it sticks them through the roof of the mouth every single time . I paired it up with a 3.5 D&M Flipping Craw and I only used 3 craws for over 25 fish on this jig with a big one over 9 and multiple 5 to 8s . All my other jigs are for sale to make room for more of these . Thanks Tackle Warehouse for finding and getting us the best baits on the Market .

From: Jason: FL

Comments: these punch jigs are awesome! make it effortless when trying to get into tight areas. i'll be buying more for sure