D&M Custom Baits Super Flippin Hooks 4pk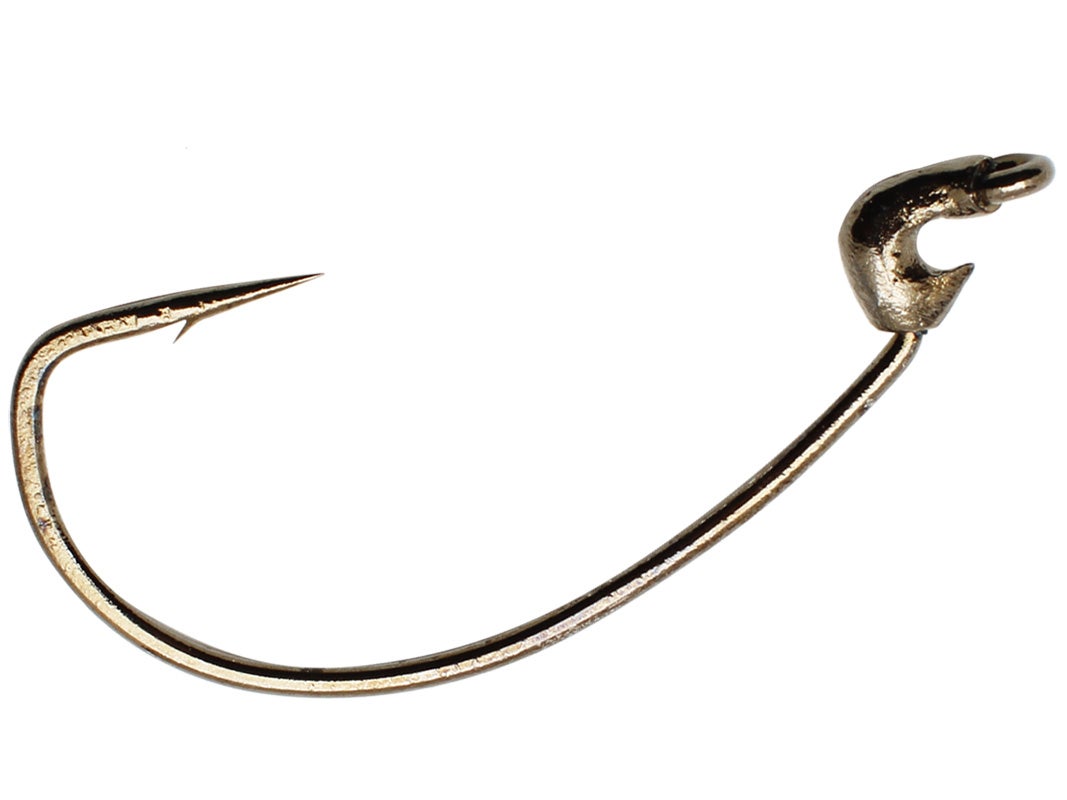 The D&M Custom Baits Super Flippin' Hooks start with a Gamakatsu Extra Wide Gap Super Line Hook, which D&M then modified with a custom lead free "Tin" Super Keeper and a Black Nickel finish. Most hooks on the market fail to keep your plastic in place even after adding shrink tubing as a keeper. Eventually, the shrink tubing either gets torn up and/or slides down the shank. The D&M custom "Tin" Super Keeper, on the other hand, is made to last for the life of the hook and hold up to the abuse of heaviest baits and cover. It keeps plastics from sliding down the hook shank and delivers better hookups since your plastics won't ball up on the hook bend during the hook set. Only the point of hook is exposed after the hook set. The Super Keeper also doesn't add any weight to the hook or any action to the plastic.
Super slick and corrosion resistant thanks to the Black Nickel finish, hooksets are instant with the D&M Super Flippin' Hookd. Perfect for flippin', pitchin', and punchin' the heaviest mats and cover, the D&M Custom Baits Super Flippin' Hooks are ideal for rigging just about any soft plastic - from Big Worms, Tube Baits, Brush Hogs, Beaver Baits and or Creature Baits. Plastics typically will last 10 times longer with the D&M Custom Baits Super Flippin' Hooks.
Place Your Order
More From D&M Terminal Tackle
Customer Reviews
Comments: Got tired of having to stop to fix my bait when flipping so picked up some of these and that was the end to that problem. Time is money on the water, if you want to earn more, pick some of these up. You will be thrilled at how many more casts you get.

From: Steven: Alachua, FL