Daiwa Steez EX Casting Reels - $599.99
Packed with all of the advanced features and technologies Daiwa has at its disposal, the new Daiwa Steez Casting Reel delivers top-of-the-line performance for the most discerning of anglers. Incredibly smooth and ultra lightweight, its sleek new cosmetic design sets it apart, and its Super Metal Magnesium Frame and Side Plate provide a lightweight and rigid platform. A twelve bearing system (11BB+1RB) ensures consistently fluid casts and retrieves, and its Ultimate Tournament Drag System, constructed out of advanced carbon fiber material, delivers the fish fighting resistance to tame the longest runs fish can dish out. For those who demand the very best from their reel, the Daiwa Steez Casting Reel has everything you need and more to take your fishing to the next level.
Additional Features:
-Super lightweight A7075 Aluminum Alloy Dimpled Spool
-Free Floating Spool Design
-Dura-Loc Pinion
-Magforce-Z System
-Rugged 6-Point Drive Train
-Micro Click Star Drag and Spool Adjustment
-Infinite Anti-Reverse
-Neoprene Reel Cover
-Freshwater Use Only
Featuring the full gamut of Daiwa's performance features and technologies, the Daiwa Steez Casting Reels feature gear ratios from 6.3:1 to a blazing fast 7.9:1.
Comments: by far the best low profile baitcaster on the market. Yes it's expensive but if you're an enthusist or an avid Black Bass slayer then the price won't matter. Fine tuning this reel is extremely easy. It casts 1/4 to 1oz+ baits with ease. I have all of my steez paired with NRX rods. Extremely well balanced. Obviously it's very light but has a solid feel. I've wrangled many El Salto hogs on these reels and they never disappoint. I can't say enough good things about the steez!
From: Master: Chicago, IL 12/17/14

Comments: The only reel made that only remotely competes with this is a Lew's Team Pro Speed Spool. It is 1/2 the price and 3 oz. heaver. Apples to apples however the Steez has no equal for fishability and performance. If you don't want to spend the money, do not pick this reel up or throw it. If you do you just bought it.
From: Bill: Branson, MO 6/21/14

Comments: I have fished my whole life using abu garcia's. I have their top of the line reels and love them. I have read a lot of reviews about this reel being the best of the best. I finally got up the nerve to buy one. I can tell you as with anything you get what you pay for. I found this for 200 dollars cheaper and it is well worth the amount paid. A smooth, easy casting, and refined piece of machinery. Effortless cast and a buttery retrieve make this the best reel I have ever put my hands on. It is worth the money but you can get the same fishing out of 250 dollar reels as well just wont possess the refinement.
From: Eric: Houston, TX 4/23/14
Comments: Love this reel. Nothing comes close to the refined feeling of fishing with this reel. Just wish they had the 7.9:1 in left hand retrieve. You will not be disappointed!
From: Will: CA 3/14/14
Comments: This STEEZ EX is way to awesome it will outshine Shimano and any other reels on the market. I change the STEEZ handle to Zillion Type R carbon handle man look very nice can't wait to order two more of them.
From: Prachua: MPLS, MS
Comments: I paired the steez with a 6'6 light&tough (med-light) and stringed it with samurai 20lbs braid. OMG!? It is expensive setup, but you can fish all day and not feel fatigue. Castability is amazing from 3/8 oz to 5/8 oz and retrieval - seemless. I'm customed to zillion and chronarchs and boy can you feel the difference. I live to fish!

From: Bryan: Rice Lake

Comments: If there is a finer, more precise baitcaster, I've yet to find it. Thank you and darned you, DAIWA!

From: Fouzman: Lake Fork, Texas, USA
Comments: I got the 100xs And all I can say is wow. By far the best reel ever had all the reels out there nothing compares. Just the feel of it holding it and casting it is simply amazing. Worth every penny.

From: Michael: Santa Cruz, CA

Comments: Very upset in getting this reel. when i recieved it in the box, it already had a stripped gear, the handle was loose, and the break control was stuck. I sent it in to daiwa and got charged 43 dollars plus shipping for there flaw. I wouldnt expect that after buying a 600 dollar reel. I dont think i will buy from daiwa anymore, i will buy from shimano. unless there cusomer service and warrantys are like shimanos.

From: Bryce: Orange County, CA

Comments: daiwa needs to make the 7-9-1 in a left model and they will make another 600 off of me. I guess we'll just have to wait for the leftys as usual

Comments: First of all if you dont own one of these amazing reels how can you comment on them. You can fish with any reel and catch fish. Its a matter of comfort. Its like fishing out of a fully rigged bass boat compaired to a jonboat. If you fish touraments you need a rod and reel combo that wont ware you out. Pair this reel with a steez rod or the irod air rods for one of the lightest most sensitive rod and reel combos out there. I dont care what you fish with or you the amount of money you are willing to spend, so dont bash people that are able to buy or save up to buy great products. At the end of the day we all want to be successfull on the water and either win a (big or small) tourament or just brag about our catch to our friends.

From: Matt: Springfield, VA

Comments: thank you, thank you, thank you, for Building a left handed model even if shimano Came out with a left hand model the was worth A damn I wouldn't buy it they must hate lefties I'm Sticking with diawa for never forgetting us lefties Thank you!!!

From: Patrick: Esko, MN

Comments: Come on guys if someone buys an expensive reel I don't think he is posing to other people about his fishing he simply believes in that product that works for him. Daiiwa steez reel is smooth, lightwieight, and quality all the way.

From: Steve: La Verne, CA

Comments: i have owned this reel for about a month and i love it, it has to be the smoothest reel on the market it lots cash but its worth it

From: Tanner: Burford, Ontario

Comments: The only haters Diawa has are the people that don't want to put up the cash for them, I own a curado and a kvd tour and my Diawa will put them to shame. Can't wait for my new steez! To bad winter just arrived.
Comments: WAA!! I can't afford a Steez. Stop commenting on things you don't own. Steez are amazing reels, simply amazing.

From: NH
Comments: BINGO!!!!!!!. Thank You!!!!

From: Wheels: New Berlin, NY

Comments: This reel will appeal to 2 types of people/anglers:

1. The guys that have money to burn and $600 is the equivalent of the change in between the sofa cushions for average people.

2. The posers who believe they can spend their way to becoming better anglers.

From: Guido: Toronto

Comments: Just get a Core! Lower price and more magnesium, less plastic. Shimano!

From: GeorgiaBass
Comments: There can't be anything about this reel, good enough, to justify the price. I'll take 3 quality reels, for the same money, all day, any day.

From: Wheels: New Berlin, NY

Comments: if you can't afford it then get a job then. Im getting one when I get my taxes on 2013 i can't wait.! if i like them i might sell my calias.

From: Abran: Compton, CA

Comments: By far the smoothest reel I ever owned...I also own high end reels such as Pixy Type R, Zillion Type R and a couple other kinds of Zillions...I'm hoping to grab a couple more of these just to satisfy my addiction =)

From: Issac: Roseville, MN

Comments: lower the price, it's too expensive

From: Rafael: South Florida

Comments: idk if its good but its dead sexy to look at

***Note: If you have questions about this product or need assistance with an order please email your questions to info@tacklewarehouse.com
View Large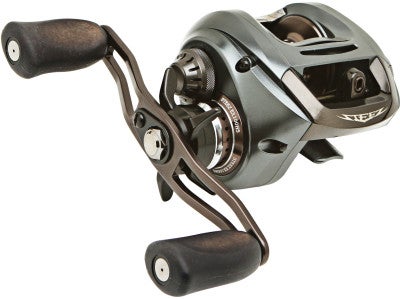 More Daiwa Reels Casting