Damiki Hot Dog 6" 6pk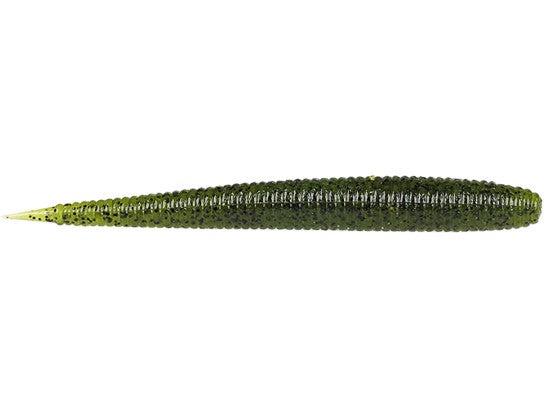 The Damiki Hot Dog is designed with a slender, super soft ribbed body. The Stinger's needle point tail provides a very seductive vibration that swaggers right through the strike zone, fish can't resist it! The Hot Dog's side-to-side rolling action will catch any fish's attention. Even when rigged weightless, the Hot Dog's thick head allows maximum castability.
2 Colors
More From Damiki Worms
Customer Reviews
Comments: I got nothing but a double thumbs up on this worm....Its durability and and weightless casting ability make it perfect when it gets slow. Slips like a dream too....
From: Pat Walker: Memphis, Tn 2/14/17