Damiki Mega Miki 6pk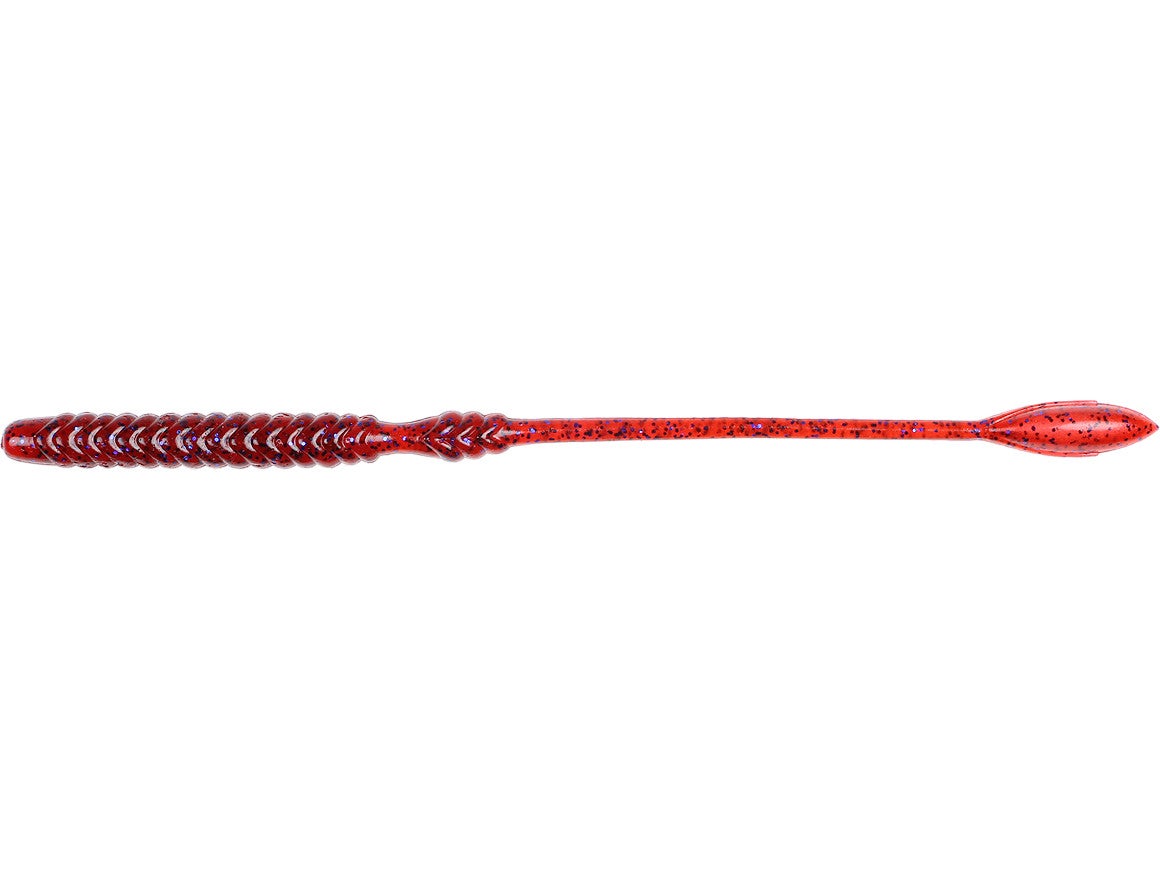 Delivering a big worm profile with its own unique finesse-type action, the Damiki Mega Miki is the massive 11-inch version of the popular Finesse Miki. A great choice for targeting bass out deep in the summer months, it's a presentation that fish haven't seen before - since most anglers tend to throw curly and ribbon tail worms in the same situations. When the fish are getting heavily pressured, the Mega Miki can come through and get a lot of bites that other worms miss. Its exclusive cupped tail catches the water and makes the tail sway back and forth, giving it a tremendous action as it's falling. Available in a variety of proven colors, each Damiki Mega Miki is also salt-impregnated for added buoyancy, and to make fish hold on longer for better hooksets.
FLW Tour pro Brian Thrift credited the Mega Miki with many of the biggest bass he weighed in at 2010 FLW Tour Event on Lake Guntersville. His Top-10 finish there is what finally allowed him to take home the 2010 FLW Angler of the Year Title after an impressive season.
"I threw it [the Damiki Mega Miki] a bunch there [Lake Guntersville] and they loved it," Thrift said. "I got a bunch of giant bass on that worm."
5 Colors
More From Damiki Worms
Customer Reviews
Comments: great bait in junebugg color good for drop shot or giant shakey head and you can catch 6 pound lunkers

Comments: I fished these on Lake El Salto in the Black/Red color and had good success. What really seemed to work was to split the tail with a pair of scissors into a V shape - don't ask me why. They clobbered this worm!

From: Scott