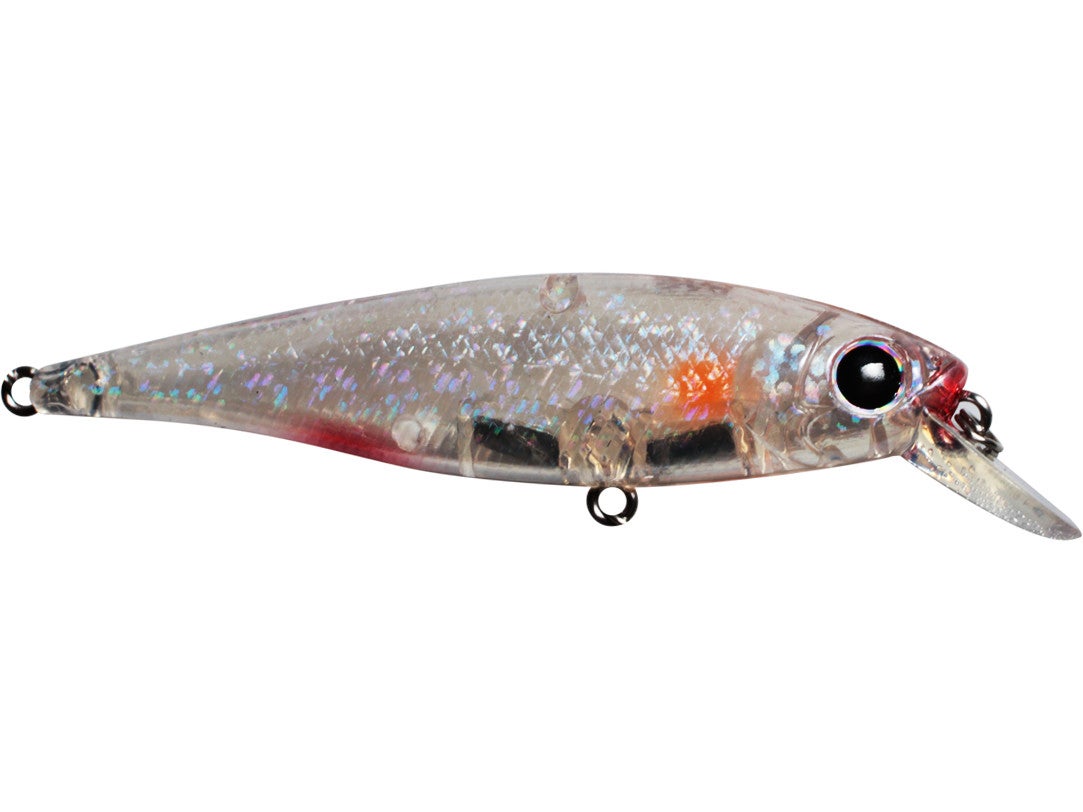 Delivering a tantalizing wobbling and twitching action, the Damiki Striker is designed to suspend in the water column thanks to its fixed weight system, which also keep it perfectly balanced on the pause - attracting strikes from finicky fish. Extremely detailed and realistic as well with its etched gill plates and scale patterns, each bait also features large, black 3D eyes and a strong durable body construction. Easy to fish and control, the Damiki Striker is available in a variety of proven colors.
| | | | | |
| --- | --- | --- | --- | --- |
| Damiki | Length | Weight | Depth | Class |
| Striker 90 | 3-1/2" | 2/5oz | 3-4ft | Suspending |
3 Colors
More From Damiki Hard Baits
Customer Reviews
Comments: Purchased two of these little jewels, problem was both floated Big Time! On the slower floater I exchanged all three split rings to larger sizes until I got it to "slow float", the other was hopeless. I put back the very small rings that that came on the lure and made a top water jerk out of it, makes for really good looking "hard balsa" Rapala...
From: Charles: LA 11/15/14

Comments: These jerkbaits are the real deal! they suspend perfectly, and their darting motion is as amazing as the finish. Nice alternative to lucky craft and megabass jerkbaits

From: Ryan: IL

Comments: First time out caught 3 fish within 1st hour of fishing. Then lost it, Bummer will be buying more of these GREAT little swimmers. good job Damiki!

From: Paul: Torrance, CA

Comments: I used the Damiki Striker in real shad on Lake Allatoona and was impressed. After fishing with a bait from a different manufacturer with the same profile and color without getting bit, I tried this new bait. After catching a quick fish on it, the bait gained my confidence and I caught several more throughout the day. The hooks are also sharp, I hooked one of the fish outside of the mouth and it stayed buttoned all the way to the boat.

From: Ben: Lake Allatoona, GA