Damiki TG Tungsten Micro Jig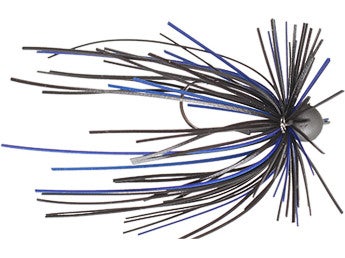 When a finesse technique is a must, the Damiki Tungsten Micro Jig is the perfect choice. Featuring a compact, resin tungsten head with a sixty degree angled line tie and no weedguard, the Damiki TG Tungsten Micro Jig also comes equipped with a precision-cut silicone skirt with longer material on the underside, while the top end flares with a natural lifelike motion.
2 Colors
More From Damiki Jigs
Customer Reviews
Comments: Really like these jigs, just for a small town bass fisherman, or a pro. These are an all around top bait for any angler.

From: D.J.: Delebarton, WV, U.S.

Comments: I really like these jigs.. Yes there pricey no doubt but they work and frankly i dont mind dishing out money for stuff that works.. I use these on a ultralight for river bass.. And kill em to say the least... And boy do they nail this thing they hit it hard.. Buy some wont regret it.

From: Peter: NH

Comments: These work extremely well, specially when nothing else works. I use tiny brush hogs as trailers and its impossible not to catch them on it. A little pricey because its tungsten but who cares, I'd rather pay for these than a lot of other jigs that cost almost as much but dont catch nearly as well.

From: Abhi: Somerset, NJ

Comments: Retired and fish the New River out of a jet boat. These are good and I mean real good. They are a bit pricy but I just bite the bullet and get them. Good especialy when the bite is tough. Sure would like to have a sponsor. Can anyone help?

From: Butch: W.VA

Comments: These are much too expensive, even for tungsten, but they are awesome for fishing for bedding smallies. Strike King makes the finesse jig that I use most.

From: Aeolian: Kalamazoo, MI