Damiki Viper Dropshot Hook 10pk - $3.49
The Damiki Viper Dropshot Hooks are tournament-grade needlepoint hooks. The angle of the hook eye is set in the perfect position for a dropshot rig. Combined with an ever-so-slightly outward turned hook tip, the Viper Dropshot Hooks give a precise hookset even on the slightest bite. Damiki is a popular Korean fishing brand now offering its premium products in North America.
Comments: These hooks are boss. I like them way better then the gamakatsu ones. On the gamakatsu's i had to bend the hook point up so i could get a better hook up ratio, but i didnt have to bend one single hooks.. instead of the gamakatsu buy these..

Comments: Best hook I've used so far. Get's a nice snug set to the upper lip. I nose hook the small 4.5 inch robo worm on a dropshot. Feel a bite or see line movement, just pull steadily upwards straight at the fish. I have of course missed some fish but mainly due to short strikes and my torn worm is normally the indicator (blue gill or little bass hit this rig also). I love the drop shot, at least in water that is compatible, and is the best way to catch em in my opinion.

From: Terry: Lakeland, FL
***Note: If you have questions about this product or need assistance with an order please email your questions to info@tacklewarehouse.com
View Large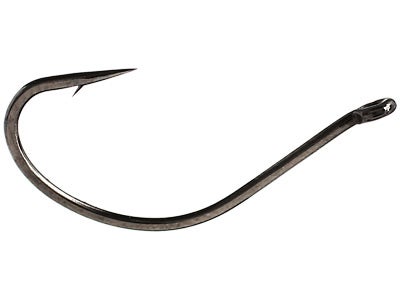 Place Your Order
More Damiki Terminal Tackle