Damiki Viper Dropshot Hook 10pk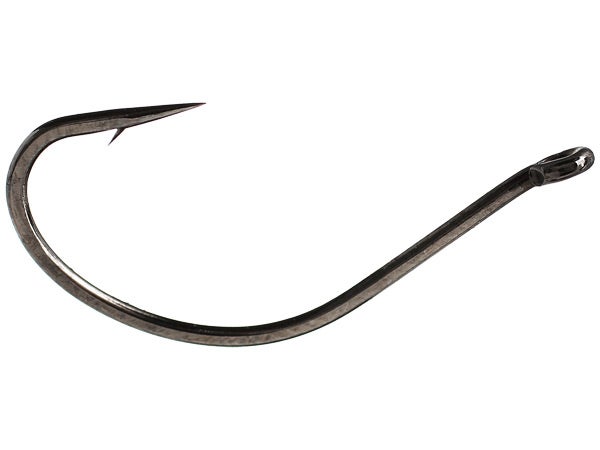 The Damiki Viper Dropshot Hooks are tournament-grade needlepoint hooks. The angle of the hook eye is set in the perfect position for a dropshot rig. Combined with an ever-so-slightly outward turned hook tip, the Viper Dropshot Hooks give a precise hookset even on the slightest bite. Damiki is a popular Korean fishing brand now offering its premium products in North America.
Place Your Order
More From Damiki Terminal Tackle
Customer Reviews
Comments: Cheap price. Sharp hooks. Penetrates great. But hook is too soft. I've bent several removing them from fish. Sticking with Gammys for now.
From: John: WA 10/2/14

Comments: I really am just in awe of the difference these hooks create. Not only do they penetrate more effectively but the placement of which the hook is found on the fish was completely consistent. Don't get me wrong Gamakatsu makes a great hook but for me personally the Damiki Viper is far superior when it comes to rigidity, positive hook set, and the hook's overall point stays sharper then the Gamakatsu. TIGHT LINES!!!
From: Daniel: Mira Loma, CA 6/29/14

Comments: These hooks are boss. I like them way better then the gamakatsu ones. On the gamakatsu's i had to bend the hook point up so i could get a better hook up ratio, but i didnt have to bend one single hooks.. instead of the gamakatsu buy these..

Comments: Best hook I've used so far. Get's a nice snug set to the upper lip. I nose hook the small 4.5 inch robo worm on a dropshot. Feel a bite or see line movement, just pull steadily upwards straight at the fish. I have of course missed some fish but mainly due to short strikes and my torn worm is normally the indicator (blue gill or little bass hit this rig also). I love the drop shot, at least in water that is compatible, and is the best way to catch em in my opinion.

From: Terry: Lakeland, FL