Decoy HD Offset Worm117 Hook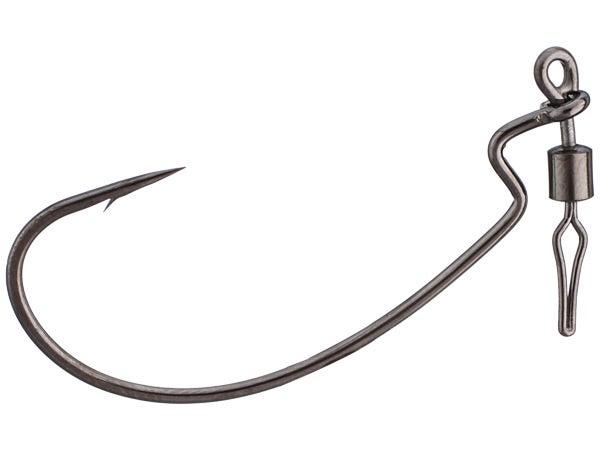 When it's time to do some serious dropshotting, the Decoy HD Offset Worm117 Hook is the ideal hook for providing a consistent, and seductive horizontal presentation. Built with a wide gap and an offset bend, the Decoy HD Offset Worm117 Hook is designed to accommodate larger, bulkier dropshot baits aimed at bigger fish. To help eliminate line twists, the Decoy HD Offset Worm117 Hook is built with a premium swivel attached to the eye. In addition, the Decoy HD Offset Worm117 Hook also features a line clip that allows anglers to easily adjust leader length and switch out weights with ease. Complete with a razor-sharp hook point, the Decoy HD Offset Worm117 Hook is just what you need to dropshot your way to the podium.

Decoy is a small Japanese company based out of the city of Nishiwaki. They are dedicated to providing anglers with the highest-quality fishing tackle for the most cutting-edge techniques on either side of the Pacific. All Decoy products are backed by a strict quality control and made with an unwavering commitment to excellence that makes them ready to catch right out of the package.
Place Your Order
More From Decoy Hooks
Customer Reviews
Comments: its true,the hook-up ratio is outstanding,you can actually 'set' the hook w-these on big smallies instead of just reeling down on them!
From: Shawn: San Diego, CA 2/18/16

Comments: The best drop shot hooks I have ever used very sharp and strong and priced right!
From: Randy: Buckeye, AZ 3/18/15