Decoy Worm Holder Tube 4pk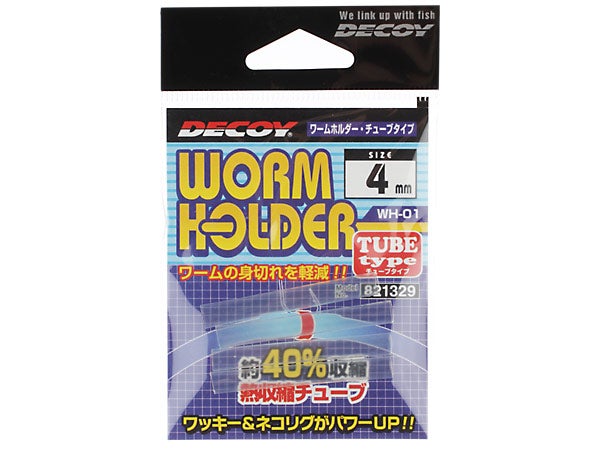 The Decoy Worm Holder Tube offers improved wacky-rigging capabilities for stick baits and worms. To use the Decoy Worm Holder Tube, cut off a strip of tubing and slide it over the body of your bait until it is positioned where the hook will go. After it's in place, run your hook through the bait so the shank is on one side of the tube and the hook point is on the other side. This rigging re-enforces the bait for better hook sets, and also makes the bait less likely to fall off the hook.

Decoy is a small Japanese company based out of the city of Nishiwaki. They are dedicated to providing anglers with the highest-quality fishing tackle for the most cutting-edge techniques on either side of the Pacific. All Decoy products are backed by a strict quality control and made with an unwavering commitment to excellence that makes them ready to catch right out of the package.
2 Colors
More From Decoy Rigging Accessories
Customer Reviews
Comments: Decoy Clear Shrink Tubing: cut them into small rings & slide them over your soft worms. Hit them with a lighter to shrink to a snug {not tight) fit. Work very well on wacky, Neko & even texas rigging. Best for super finicky bass in gin-clear water. Good Fishin'
From: A.J.: Kingstown, RI 1/10/16