Deps Pulsecod - $25.99

The Deps Pulse Code features an advanced internal spring weight that knocks against its plastic body and sends out recurrent rhythmic beats, waves and vibrations as you pop it along the surface - and even at rest. Great for pressured and finicky fish, the Deps Pulse Code has an extra-wide, flat, cupped mouth, which allows it to catch more water and create a distinctive boiling sound when popped. However, this bait really shines when left to rest after three quick pops of the rod. Available in a range of proven colors, the Deps Pulse Code is a whole new take on one of bass fishing's most popular topwater techniques.
| | | | |
| --- | --- | --- | --- |
| Deps | Length | Weight | Class |
| PulseCod | 3.15" | 0.56oz | Topwater |
View Large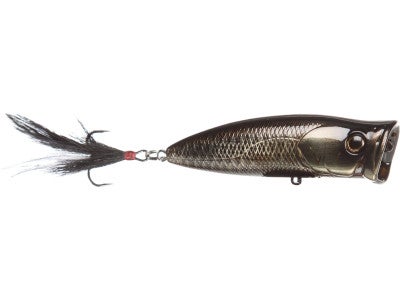 More Deps Hardbaits
Comments: Large popper at almost 3/5 oz. Excellent Finishes. Hooks are good quality. Appear to be owner trebles. Simmer down Keith and Miles.

From: Big Poppa: a lake near you

Comments: This is a great lure, another homerun for deps!! It's just like a boing lure just in a popper form, rather than a walking bait!!

From: mrbond007: East Lansing, MI

Comments: Change hooks on a $26 popper?LOL!!!! Rico enuff said.

From: Miles: AZ

Comments: THE BEST POP BAIT I HAVE EVER USED AND BELIEVE ME I HAVE USE THEM ALL FROM YELLOW MAGIC TO POP R NEVER SEEN SO MUCH WATER PUSH BEFORE, CAUGHT 3 3LB BASS THE FIRST TIME OUT. BAD NOTE CHANGE HOOKS TO MUSTAG TRIPPLE GRIP HOOKS.

From: Keith: St. Louis, MO

***Note: If you have questions about this product or need assistance with an order please email your questions to info@tacklewarehouse.com