Dirty Jigs Finesse Swim Jig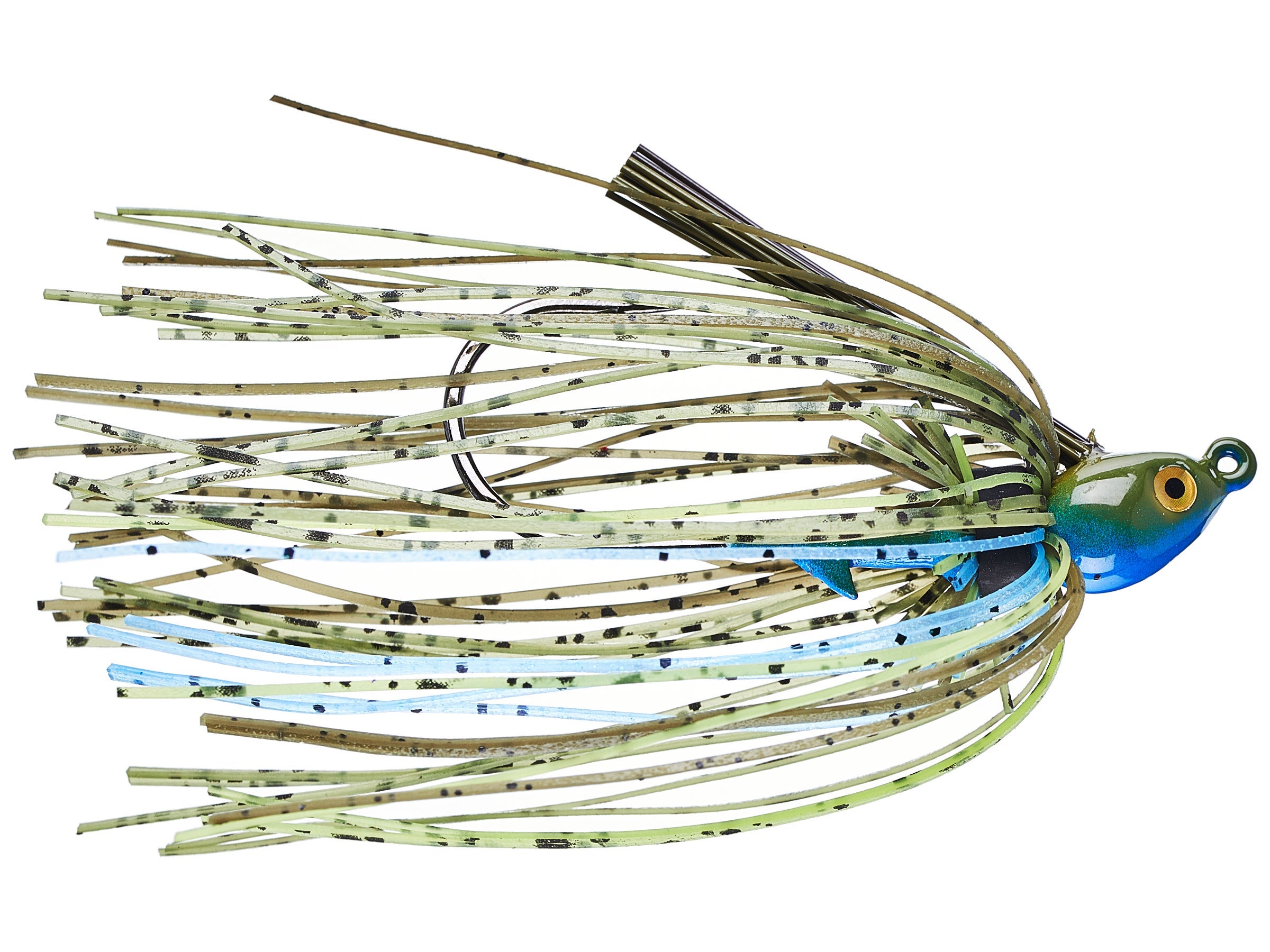 The Dirty Jigs Finesse Swim Jig is a Northern-style swim jig with a 50-strand half-cut skirt for a small and slender profile designed to perfectly match that of a small baitfish. Its bullet head also allows for better movement through vegetation and its 3D eyes provide added realism. Available in a variety of proven colors, a Mustad Ultra Point 1X Strong Jig Hook with new 4.3 Microsharp Point technology seals the deal for the Dirty Jigs Finesse Swim Jig.
42 Colors
More From Dirty Jigs
Customer Reviews
Comments: Great jigs if you end up on a pressured body of water with some sparse grass and downsizing your gear is a must these are just the best. All my success has come from the 1/4 oz bluegill and a keitech swing impact in green pumpkin.
From: Ethan: VT 8/29/16

Comments: Awesome! I'd have to say perfection. I happened across these down at a bait shop in okeechobee. Bought one and used it back home here in Indiana. Loved it. First time I caught on a swim jig with any real success. Caught 7 then broke off! So had to hunt them down. Found them here and the rest is history. Match with any rage tail product or maybe a vile craw from bio spawn and you'll have great success.
From: Andy: IN 7/23/15

Comments: This thing will catch fish. Just put a rage craw on it and reel it in like a spinnerbait. I can go behind people throwing a spinnerbait in a tournament and catch fish. This bait has made me more money in 2014 than everything else I have thrown combined.
From: Matt: Moweaqua, IL 8/22/14

Comments: Fantastic swim jig ! Paired mine with a skinny dipper. Came through the grass great ! Caught an absolute ton of bass on em.

From: Chris: TN

Comments: THE BEST swim jig out there! for fishing grass! highly recomend it, no complants u just have to get some and see how good they are! i just wish they had a color to match the rage craw in falcon craw color!

From: Trevor

Comments: After fishing swimming jigs for many years, this is by far the best that I have thrown. Paired with Reaction Innovations Little Dipper, it produces its own swimming action. I'm not sure this combo can be matched with a steady retrieve.

From: Bruce: Whitesburg, KY

Comments: There's absolutely no need to look any further for a quality swim jig. It has every feature that I look for in a swim jig. The Crappie and Dill Gill colors are unbeatable.

From: Hale: Middle, TN
Comments: I have fished virtually every swim jig out there, and in my opinion the Dirty Jigs Swim Jig is the best one out there.

From: Paul: Germantown, WI