Dirty Jigs Punchin Skirt 2pk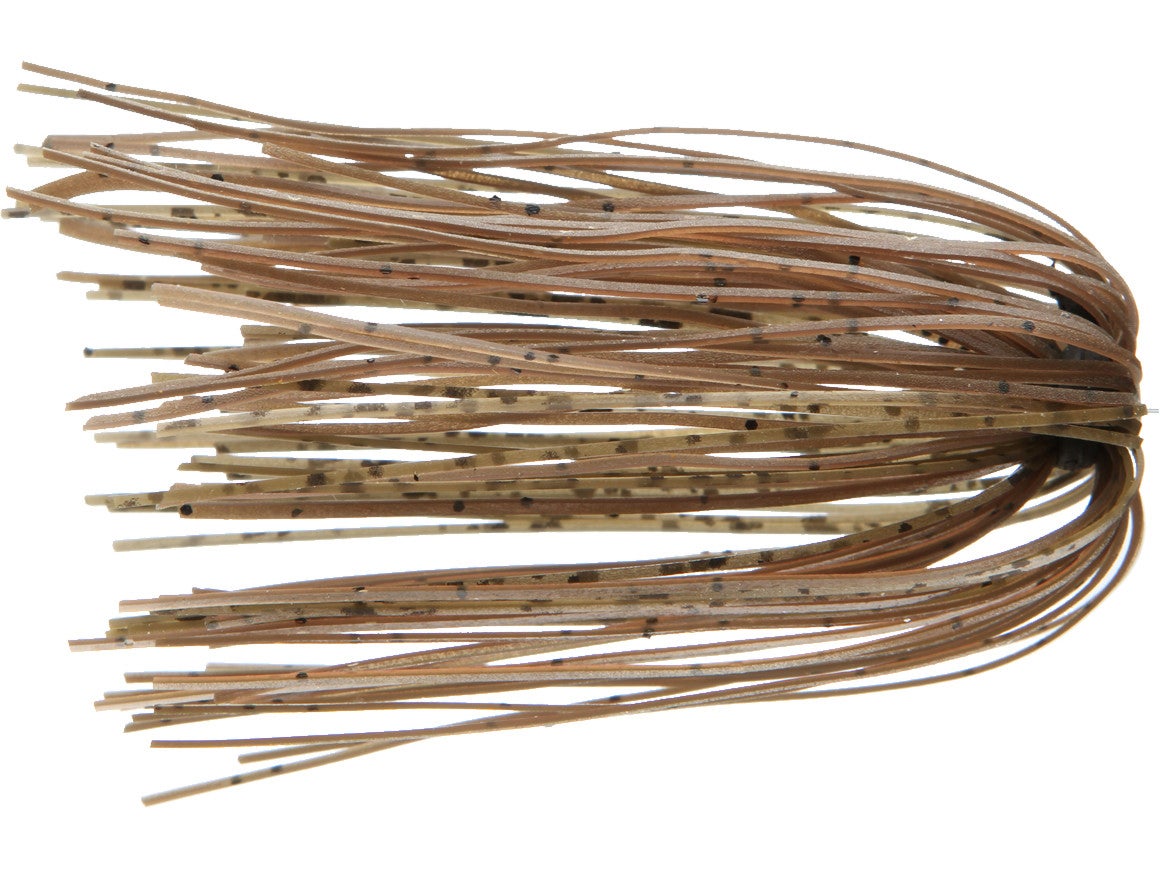 Delivering a few unique features of its own, the Dirty Jigs Punchin Skirt isn't just another simple twist on what's already available. For one, it has a tin insert instead of a plastic or rubber core, which can break on your tungsten weight or get cut into by braid. A deep groove built into the insert also accommodates a full 60-strand skirt, and holds everything in place so there's no more skirts pulling off the punching system and coming apart. Additionally, the tin insert also provides more action from your skirt because its cone shaped tip doesn't sit flush with your pegged weight, and allows for a lot more pivoting than other punch rigs. Available in a multitude of effective colors, each Dirty Jigs Punchin Skirt is also equipped with a rattle collar for even more fish attraction under the mats.
30 Colors
More From Dirty Jigs Skirts
Customer Reviews
Comments: We have been hearing that people have been having issues with the bass core that we previously were using. We have designed a new tin core to eliminate this issue. If you have any further issues or just want to let us know about any previous issues feel free to contact us at Dirty Jigs Tackle.

From: Curt: Dirty Jigs Tackle curtdem@dirtyjigstackle.com

Comments: Highly dissapointed , I used these skirts on a trip to Okeechobee last week. I broke off a fish the first day and thought that it was line. Then the next day I broke off another and realized that the aluminum collar was chafing the line. I was punching heavy mats using 1 1/2 and 2oz tungsten weights that are very expensive.I would not recomend using these skirts.

From: Bryan: CT

Comments: Great colors but the metal collar roughs and weakens flurocarbon which results in alot of break offs. No experience with braid and these skirts.

From: Casey: OH

Comments: Good looking skirt only complaint metal ring kept roughing up my 20 lb floro, fine on heavy braid though.

From: Harrison: Idaho

Comments: I agree. This is a very durable punch skirt and the color selection is great. If you are looking for a "go to" punch skirt, this is it. I can't complain about the price either when the components are better than higher priced punch skirts.

From: Scott: Minnesota

Comments: Most durable punch skirt ive used the metal ring is much nicer.

From: Will: Depere, WI