Dirty Jigs Tour Level Skirted Football Jig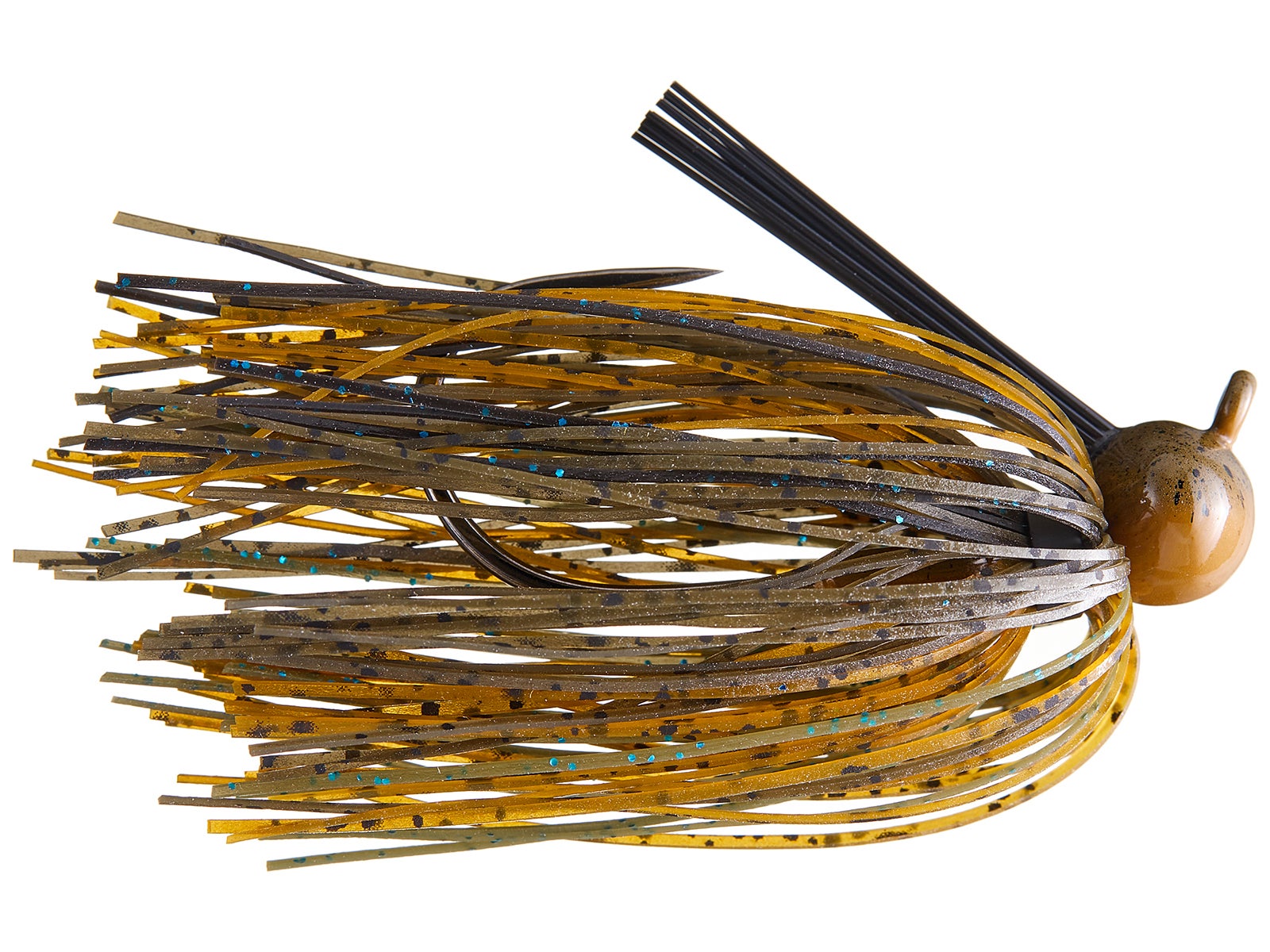 When fishing rock bluffs, sand and gravel flats, main lake points, or that outside turn in the main lake river channel, a football head jig is what you need. With more people fishing football jigs, as well as, their success on the pro circuits, the Dirty Jigs Tour Level Skirted Football Jigs help solve the growing need for unique, new colors. Featuring a Mustad Ultra Point 60-degree Flat Eye 3X-Strong Jig Hook with new 4.3 Microsharp Point Technology, the Dirty Jigs Tour Level Skirted Footbal Jig also includes a large lead barb plastic trailer keeper and a skirt collar designed to accept a rattle system.
42 Colors
More From Dirty Jigs
Customer Reviews
Comments: trust this random guy on the internet... buy them, trim the skirt just a little and send it into whatever you wanna fish. If there are bass, they will eat it.
From: Gordon: WA 1/10/17
Comments: There's a reason these are always out of stock - because theyre so stinkin good! The jig is one of my go to lures, and since I purchased one of these it has converted me forever. No need to buy any other football jigs again - EVER. The skirt, paint job and design in general is beautiful. You simply cannot chip these. Fish are just overwhelmed, and the only thing they can do is eat it. Sure they might be 50 cents more than your other one, but seriously - Buy these. The difference is unbeleivable.
From: Cobi: MI

Comments: I fish jigs 75% of the time whether it's swimming, hopping, dragging, etc., Dirty Jigs are the best jigs out there. Do yourself a favor and pick up a couple. You won't be disappointed.

From: John: Alabama

Comments: Just picked up a couple of these jigs the other day and i'm blown away. by far the best looking jig on the market. The paint is really durable and they awsome colors . "When i fish strikes these jigs you'll wanna say holy **** get the net!!!!!!!!!!!!!!!!!

From: Lucas: Glasgow, KY
Comments: What ever you do don't buy these!! I want them all to myself. The most durable finish I have seen on a jig since I have been on tour.

From: Pickett: Kansas, USA