Don Iovino's 6" Straight Tail Worm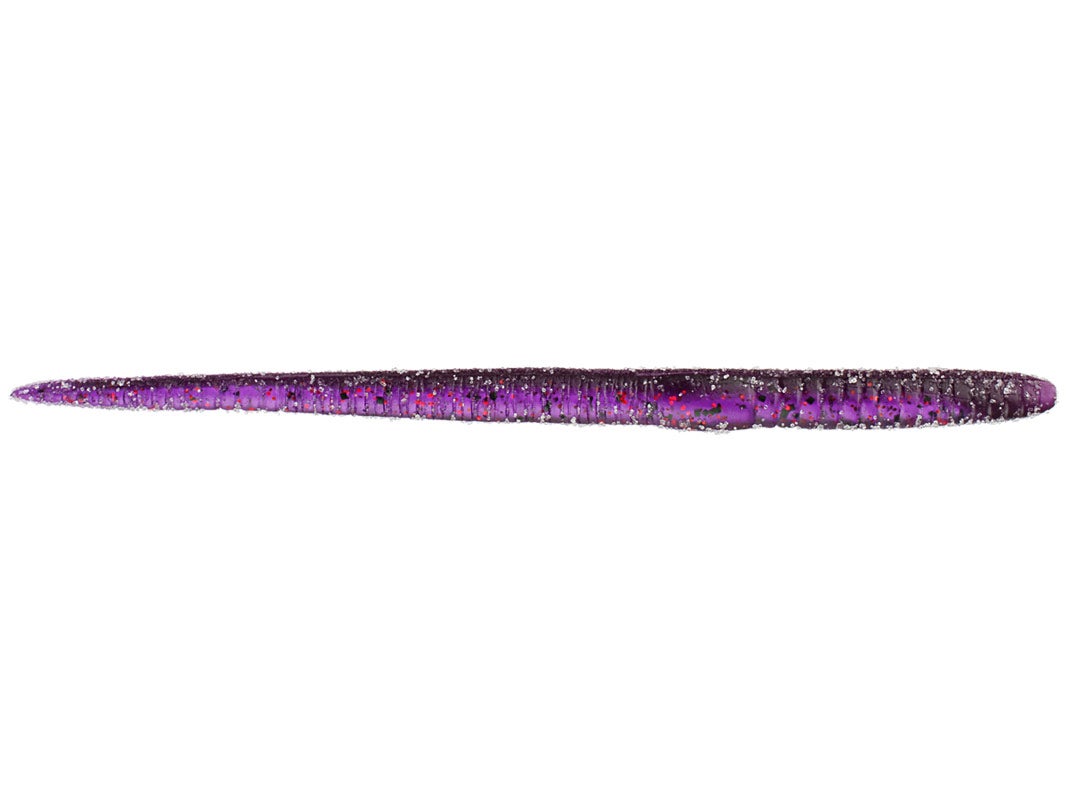 The Don Iovino 6" Straight Tail Worms was designed by the "Godfather of Finesse," legendary bass angler Don Iovino. Hand-poured, its super soft to provide the ideal action for drop shot and finesse tactics. Available in a variety of proven colors, the Don Iovino 6-in Straight Tail Worm is a great bait for targeting finicky or highly pressured bass.
| | |
| --- | --- |
| Length | Quantity |
| 6" | 25 |
| 6" | 50 |
20 Colors
More From Don Iovino Soft Baits
Customer Reviews
Comments: These lures are much softer than Roboworm, making it much less durable. I can probably catch up to 3 fish at best via Texas rig dropshot before changing them out. They do catch fish, but good thing they come in packs of 25 or 50.
From: Richard: Dublin, CA 5/30/15

Comments: I started buying these worms this year all I gotta say is wow. I fish here in southern cali & drop shotting is a must. PB&J landed me my first DD largemouth of the year. Buy them you will not be disappointed. I love my roboworms to but I like this a lot more.
From: D: San Diego, CA 5/25/15

Comments: I've only been bass fishing for about a year and half. First 7 months...May 2012 to Dec 2012, I had tough time catching. I only caught around 12-15. I bought and tried every thing that had great reviews from Tacklewarehouse and other websites. Spent thousands of dollars...but no results. Then in March 2013, I met Don at the Fred Hall show. This man totally revolutionized the way I fished. He showed me his worms and how he rigged them. I ended up buying just about everything he was selling. Immediately I was catching. I caught over 300 bass from March to Sept 2013 thanks to Iovino worms...particularly Honeycomb color. I joined a local bass club and I tied for 5th over all. I would've been third place but missed a meeting. My fishing for bass has improved and it's been a fun and exciting journey. Recently sold my fish n ski boat and bought a new Ranger. The first bass I caught on my new boat was my personal best...almost an eight pounder! Caught her with non other than Iovino Honey Comb color worm. You want to catch more, buy some Honey Comb. I'm already on my third pack and I'm almost out.

From: Tony: Glendale, CA, USA

Comments: Some unique colors designed by the legendary master of soft plastics. Compound is firm yet soft enough for all applications. Thanks for sharing Mr. Iovino!

From: Keith: Sacramento, CA

Comments: Without question the best worm on the planet

From: Greg: Central Jersey