Duo Realis Shad 62DR Crankbait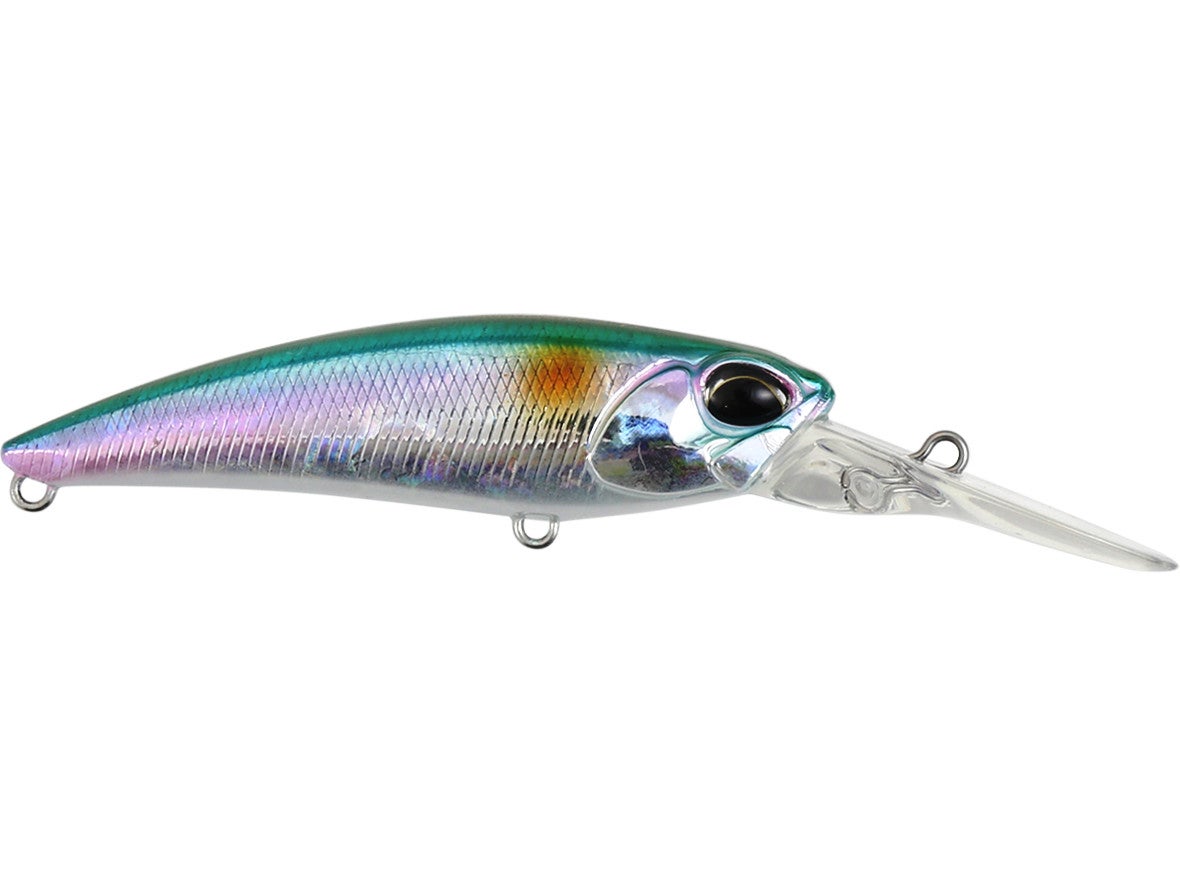 The Duo Realis Shad 62DR dives down to depths of 5-8ft with an excellent "pause and dive" action to explore waters that are outside of the range of its little brother, the Duo Realis Shad 59MR. Highly effective around pressured fish and in colder conditions, the Duo Realis Shad 62DR is engineered with a unique magnetic moving weight system, which smoothly transfers back-and-forth to bring about a stabile and appetizing presentation. Plus, the magnetic weight transfer system also increases casting distances and helps it dive down quickly, so more time is spent in the strike zone.

Deadly at all retrieve speeds, the Duo Realis Shad 62DR features lifelike 3D eyes, intricate scaling patterns, and a durable, elongated lip. Offered in a number of highly detailed patterns, the Duo Realis Shad 62DR tempts bass hanging out in deeper waters with a snack-sized presentation that is too good to pass up.
| | | | | |
| --- | --- | --- | --- | --- |
| Duo Realis | Length | Weight | Depth | Hook |
| Shad 62DR | 2.5" | 1/4oz | 5-8ft | #8 |
8 Colors
More From Duo Realis Crankbaits
Customer Reviews
Comments: Its in between a Wake Bait & a Lipless Crankbait. When Bass are Kinda In the Funk of Just Trying to Keep Nest robbers Out of the Nest. Will Not fully Bite Just Pick Up the tail & Move it Out of there Spot. And You Know You got to cover water , this is the Lure !Hit with there Mouth Closed .Super Sharp Hooks No Problem ! The Water You feel is Too Cold For a Fat Square Bill. Put this FLAT Sided Crank In there. If You can get In Bluegill Looking color But That is Kinda the only problem Plus the High Price But Worth every time I Use It Great Lure
4/16/16

Comments: This little crank is out of control. I was looking for a bait that would work well in the gin clear waters here in Washington state. I had one out today for a few hours and it was getting the business done. I got two different colors but never took the first one off to try the other. I cast and trawled the lure and it worked both ways for me. I got this as a shad rap substitute and like it a lot better. The details are great and has great color. The lure is not cheap but i am happy i spent the money.
From: John: Bremerton, WA 3/21/14