Eco Pro Tungsten Drop Shot Weights - $5.89 to $6.59
Delivering a true sense of what type of structure your bait is hovering over, the added density and hardness of Eco Pro Tungsten Drop Shot Weights translate into increased sensitivity and feel, allowing you to decipher between every rock, pebble, branch and blade of grass. Available in multiple sizes, the Eco Pro Tungsten Drop Shot Weights provide a clear advantage over their lead counterparts, and they also are environmentally friendly - helping protect our fisheries for years to come.
1/4oz, 3/8oz - 3 per pack
1/2oz - 2 per pack
Comments: I've been using the drop shot weights for a few weeks now and am very impressed. The quality and durability is great and they are super sensitive! They snag a lot less than lead too! Try 'em! You will not be disappointed!

From: Mike: NJ

Comments: I like to drop shot originally being from the North and have recently been using the technique quite a bit down here in TX. I just caught a monster sack and won a tournament a few weeks ago using the 1/4 oz Eco Pro Drop Shot Weights. I believe the tungsten makes a little more noise on the bottom and I can feel what I'm coming across better.

From: Trevor: San Antonio, TX
***Note: If you have questions about this product or need assistance with an order please email your questions to info@tacklewarehouse.com
View Large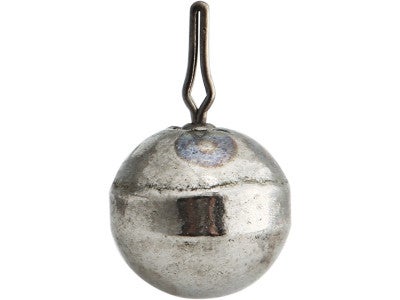 More Eco Pro Tungsten Drop Shot Weights