Eco Pro Tungsten Pro Wacky Weights 3 pack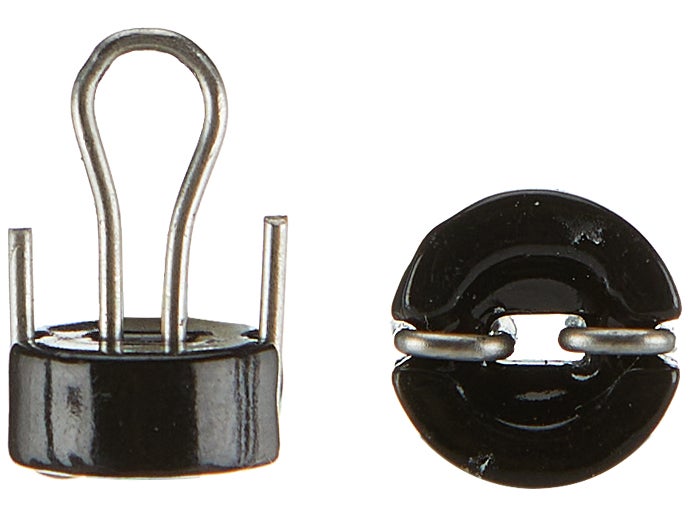 The Eco Pro Tungsten Pro Wacky Weights feature a revolutionary design that allows you to add extra weight to your wacky rig, while helping save your plastics from wear and tear and improving your hook up ratio.
Simply insert the eye of the Pro Wacky Weight into your favorite soft plastic, then put your hook point through the eye - and that's it. Available in several colors to better match your bait selection, the Eco Pro Tungsten Pro Wacky Weights let you fish with your hook at a 90-degree angle, save your plastics, and make the most out of every bite.
3 per pack
3 Colors
More From Eco Pro Jig Heads
Customer Reviews
Comments: Love these weights, but always hated how easily I would lose them. I took some shrink tube & used a lighter to cover the loop where you put the hook through. Now it's very rare that one falls off the hook when the senko inevitably breaks in half. Thought I'd pass this tip along to others that enjoy using these weights.
From: Brandon: NY 8/23/16

Comments: oh man these things are so sick! How did I go so long without knowing about these weights? Dropping a wacky rigged Senko on steep river banks has always been a favorite of mine & now I can do it in current thanks to these weights. No more fiddling with rubber o- rings or weighted wacky hooks that the fish throw so easily. And the review below is genius with the nose hook method, absolutely recreates the drop shot look without all the fuss in skinny water. If you wacky or finesse fish these are a MUST HAVE in your arsenal.
From: Hydrilla Gorilla: Lake Seminole, GA 4/4/16

Comments: Very expensive for what they are BUT; an excellent product. I use these with the Berkley Havoc Money Makers and a 1/0 Gammy octopus hook. This weight gets the bait down a little quicker in deeper water and also helps the worm last much longer than hooking straight into the worm. A+ product!
From: Gary: PA 8/20/14

Comments: Chunk definitely has the right idea on this one. nose hooking a finesse worm with these things is absolutely killer. very similar to the hyper tsunakichi rig only less time consuming
From: Unknown: USA 3/5/14
Comments: These are another awesome product from Eco Pro Tungsten. They help add weight to a wacky rig without affecting the action and keeping a very nice and compact package. They aid in the ability to skip your rig since it does stay so compact. Another thing that I like about these is the fact that they seem to improve the durability of soft plastics because they go all the way through the worm. These are an absolute must for fishing wacky style!
From: Michael: Holcombe, WI
Comments: While these are awesome for wacky rigging and a must have item in your tackle box, there are other uses for them. I like to use the 1/16 to nose hook a worm or swim bait with a small octopus hook for a killer finess presentation. When rigged this way it bait looks like the drop shot presentation without the dangling weight. It's very effective in skinny water. It's also stealthier and allows more hook size options than a ball jig head.

From: Chuck: NJ, USA

Comments: Can't say enough good things about these weights. I was lucky enough to fish with these on Champlain this summer and they rock! Hands down the best wacky system out there!

From: Mike: USA