Eco Pro Tungsten Worm Weights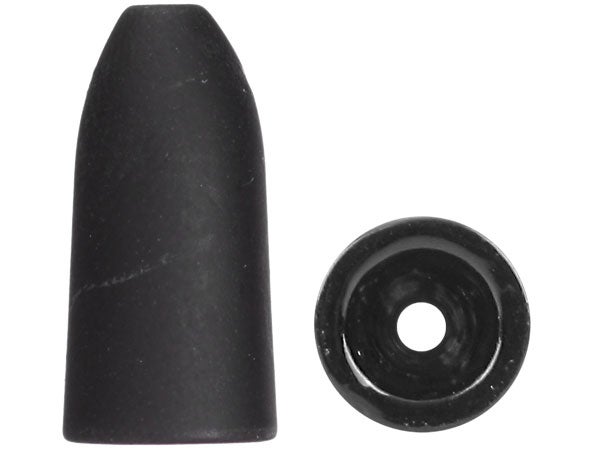 The Eco Pro Tungsten Worm Weights offer a more compact presentation thanks to the higher density of their tungsten composition over lead. Their extra small profile allows them to slip in an out of various structure without snagging, and since tungsten is much harder than lead as well, they also make double the sound when they hit against a glass bead or rock. Coated with a chip-resistant Seal Coat finish and featuring insert-free technology for increased sensitivity and no frayed lines, the Eco Pro Tungsten Worm Weights are also eco-friendly - helping to protect our fisheries for future generations.
1/16oz - 5 per pack
1/8oz, 3/16oz - 4 per pack
1/4oz, 5/16oz, 3/8oz - 3 per pack
1/2oz - 2 per pack
6 Colors
More From Eco Pro Tungsten Worm Weights
Customer Reviews
Comments: Awesome weights! I haven't had much problems with the paint but all the companies paint chip. It happens. It just means you are fishing a lot and that's not a problem in my book.

From: TX
Comments: These are the BEST weights out today!

Comments: only thing I complain about is the paint chips bad

Comments: I don't know if it was a bad batch or what but the first package I used had paint chippage problems. Who really cares about about a painted weight though.

From: James: Lake Fork

Comments: These weights are the best on the market. I love the color selection.

From: James: FL

Comments: Been using these weights for 2 seasons now and they are awesome! Definitely recommended!

From: Mike: NJ