Evolution Tungsten One-Two Punch Weights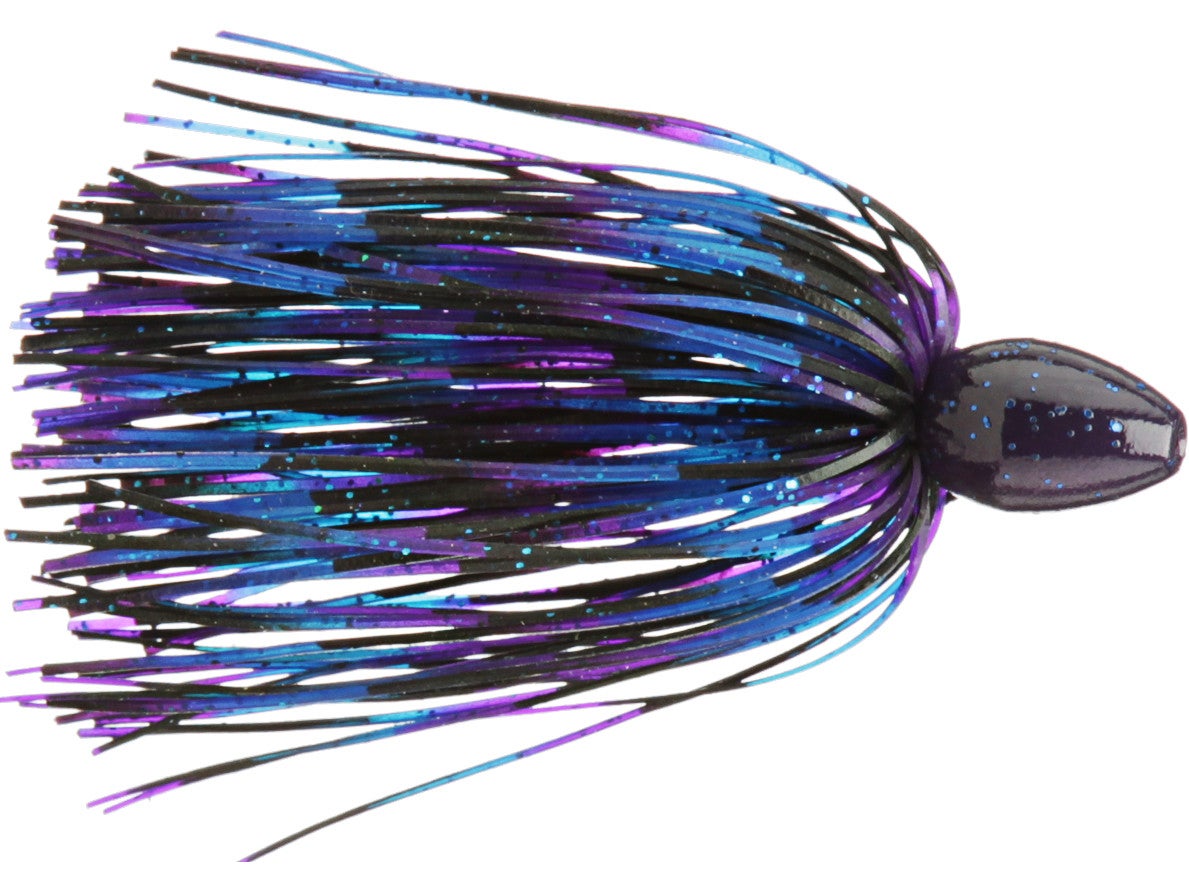 Bust through mats, timber, and pads with the help of the Evolution Tungsten One-Two Punch Weight. Made from 97% tungsten, the Evolution Tungsten One-Two Punch Weight features a modified skirt collar, chip-resistant powder coating, and a 66-strand Living Image silicone skirt. The hand-tied skirting gives it a bulkier presence in the water and also provides a strong connection that won't damage your line, mushroom out, or lose material like other punching skirts. In addition to working incredibly well in heavy cover, the lighter weight Evolution Tungsten One-Two Punch Weights also work great as an open water weedless jig. When going toe-to-toe with big bass, hit 'em with the combination that'll have them throwing in the towel – the Evolution Tungsten One-Two Punch Weight.
1 per pack
12 Colors
More From Evolution Tungsten Weights
Customer Reviews
Comments: The best I have used to date these things simply work! I use them for punching but what I really love them for is ripping deep weed beds. I spend a whole lot less time taking weeds off of it then a jig and less time doing that equals more time fishing.
From: Billy: WI 7/10/14

Comments: I have been using the Bama Bug color with a Zoom Ultra Vibe Craw in green pumpkin. This bait looks just like a perch in the water. Big bass crush it. Skirt is durable and the paint stays on. Great punching bait.
From: Glenn: Shrewsbury, MA 7/7/14

Comments: Love using the smaller sizes for light flipping with a beaver. I have one on at all times, and use the bigger weights for punching mats on Big O. Never had an issue with a skirt coming off or chewing line like the ones with skirt hubs. Hand tie makes it flair, big ones just eat it!
From: Unknown: USA
Comments: These baits are awesome. Easier to get through heavy cover, multiple uses and combinations, and just flat out catch big fish. Paint is heavy duty and skirts have good color and action. If your looking for a good flipping bait look no further try one of these with your favorite craw or creature bait and hang on.

From: Nathan: Conroe,Texas,US