Falcon Lures Bait-Jerk Superline Hook 4pk - $4.49 to $4.99
The Falcon Bait-Jerk Superline Hooks feature Gamakatsu premium hooks, built with heavy wire to withstand today's "super lines." A specially designed weight positioned at the front of the hook allows a rigged soft plastic bait to fall in a head down position, imitating the natural descent of an injured baitfish. The weight also features a unique taper on both ends with a small diameter, which enables Texas style rigging of a weighted hook without damaging the soft plastic lure. The Falcon Bait-Jerk Superline Hooks are great for fishing a variety of soft plastics with the strength for flipping and pitching on braided line.
Comments: I had these hooks in one of my tackle boxes for a while. I put on a Bitter's Naked Swimmer. I caught three bass ranging from 6 to 8 pounds in fifteen minutes; smaller ones throughout the day. Just ordered some more..
From: Larry: Coconut Creek, FL 4/6/14
***Note: If you have questions about this product or need assistance with an order please email your questions to info@tacklewarehouse.com
View Large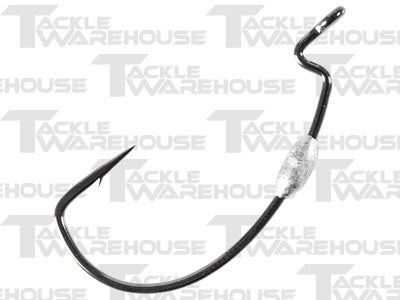 Place Your Order
More Falcon Lures Hooks