Finesse Fishing with Mike Iaconelli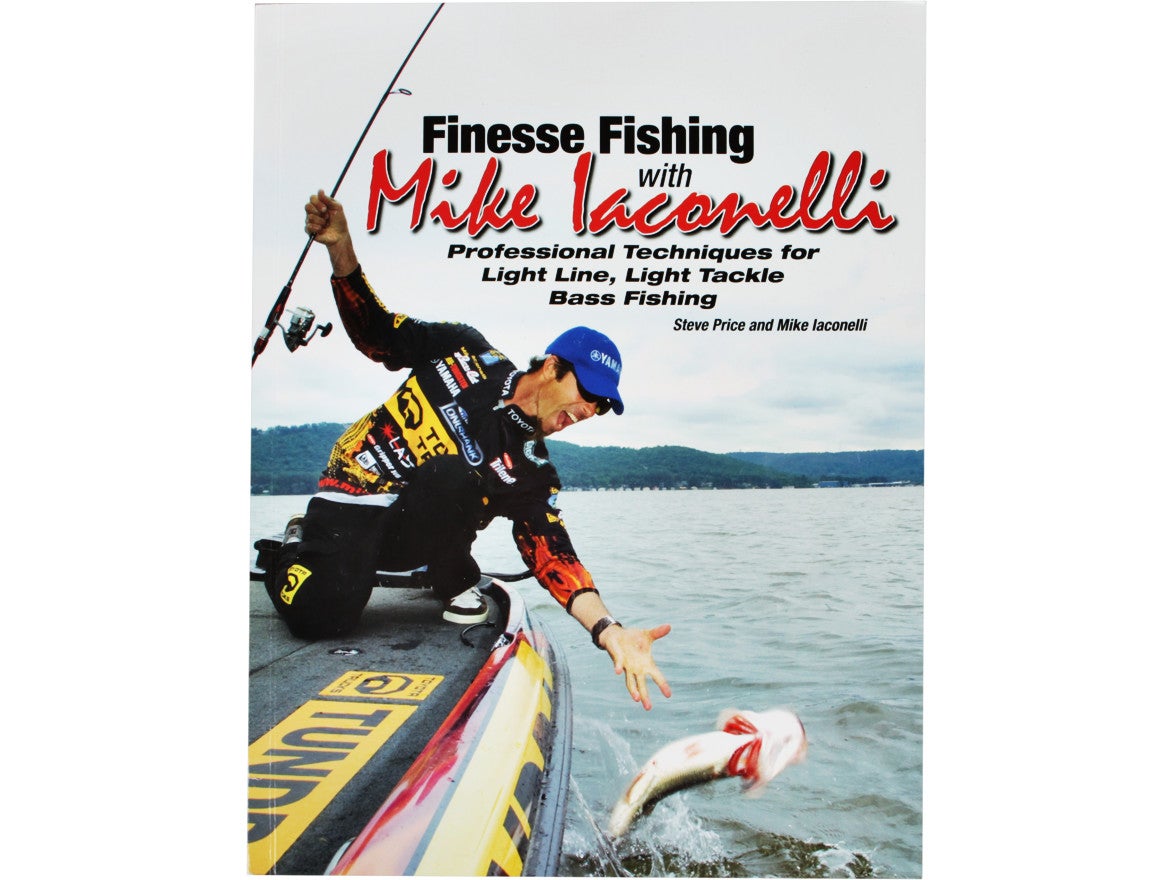 Whether you dream of becoming a full-time professional tournament angler, or just want to put more bass into your livewell on weekends, Bassmaster Classic champ and AOY winner, Michael Iaconelli, and Bass Fishing Hall of Fame writer, Steve Price, tell you how in Finesse Fishing with Mike Iaconelli: Professional Techniques for Light Line, Light Tackle Bass Fishing. Under their guidance, you'll learn all the secrets of using lighter rods, reels, lines and lures to increase your catch, techniques that have taken Mike Iaconelli to the very top of the bass fishing world in both BASS and FLW competition.

Included in the book are detailed descriptions of the actual finesse lures, rigging methods, and presentations Ike has used throughout his professional career on lakes and rivers throughout the United States, along with personal examples of his tournament experiences. You'll learn about wacky rigs, drop shots, shaky heads, grubs, tubes, and much more. Now you'll also be able to use the very same techniques the pros use to find bass so quickly on large reservoirs, as well as, learn the tricks of how to make inactive bass bite your lures. From shallow water to deep, clear water to dingy, these two anglers cover the subject of finesse fishing like never before!
More From Mike Iaconelli Fishing Books
Customer Reviews
Comments: This book is phenomenal; I am reading it for the 3rd time right now. I was new to finesse fishing this season & this book has really helped up my game. The book is a very fast read but very informative; very no-nonsense & very detailed. Ike wrote this book with words that we can all easily understand. If you've ever thought about finesse fishing and didn't know where to start; this is the book for you. Each time I read it I learn something new. And again; the information has been spot on and I am well on my way to being a much better finesse fisherman because of it. Want to catch more Bass in your lakes; READ THIS BOOK!
From: Gary: PA 11/10/15
Comments: I'm a big time IKE fan and this book will help you kick up your finesse game, the way this book is written is simple to understand and IKE's advice and tips are worth there weight in gold!! This book is a must buy!!

From: Mrbond007: East Lansing, MI