Fishing on the Edge with Mike Iaconelli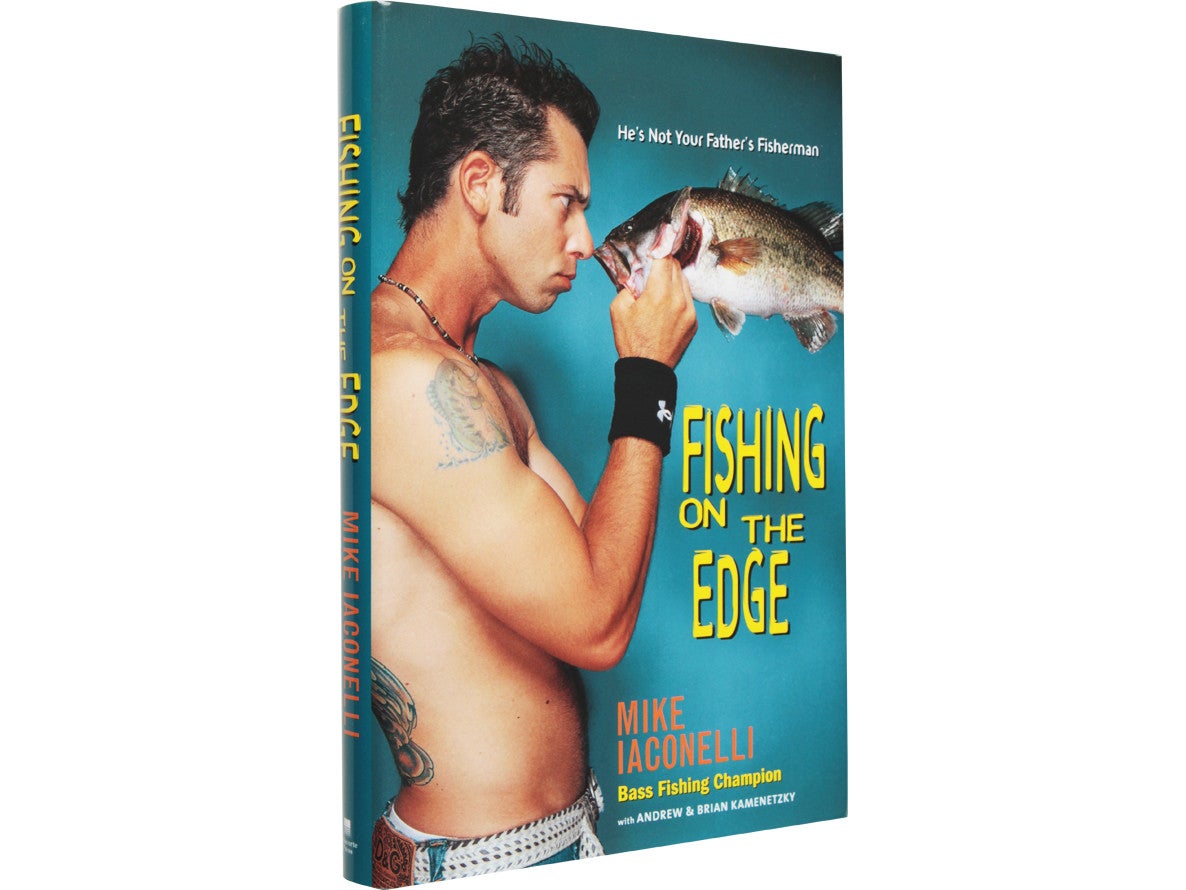 How did Mike Iaconelli, a college-educated kid from New Jersey, come blasting into a sport dominated by old-school stars like Gary Klein, Kevin Van Dam, and Denny Brauer? How did Mike aka "Ike," take a secret childhood passion and turn it into a profession, earning multi-million dollar sponsorships and a storm of media attention, ranging from ESPN's SportCenter to profiles in the New York Times and Esquire? While Mike has attracted both fans and foes on the tour, his success speaks for itself, especially his victory at the 2003 CITGO Bassmaster Classic, the Super Bowl of competitive fishing.
Forty-four million Americans fish, but no one does it quite like Mike Iaconelli. In Fishing on the Edge, he lets you in on the secrets to his extraordinary success - how he developed his "power fishing" style, how he attacks the water, positions the boat, and perseveres through those days when the bass just aren't biting. With sidebar tips that can be used by any angler - from using spinnerbaits to picking out the right rod to his no-fail "secret weapons" - this is an intensive, informative, and often raucous journey through the life of a brash young man destined to do for fishing what Tony Hawk did for the X Games: take the sport to a whole new level. At the same time, it's the compelling first-person story of a man who prepared carefully every step of the way, kept notes on every fish he ever caught, and executed the perfect plan to get to the top.
A tale of passion, competition, and extreme personality, Fishing on the Edge is a book for anyone who loves the sport of fishing, wants to turn a hobby into a career, or is simply fascinated by a man's unstoppable drive to succeed.
More From Mike Iaconelli Fishing Books
Customer Reviews
Comments: Very good informative book not just on fishing but life on the Bassmasters Tour
From: Curt: Checotah, OK 7/14/16

Comments: Honestly, I wasn't a fan of this dude till I met him in person. On the water, he is a machine, but chatting with him, its like you've known him for years. Great book, Ive read it three times. Check it out fo sho. And NO, I'm not gonna say "Never give up!" Crap...I just did.

From: Meatwead

Comments: awesome book like kevin said its a real in depth look and it also has tips and tricks for lures and seasonal patterns

Comments: Awesome book, indepth look into Ike's world including some of his big decisions, troubles, and successes. Each time I pickup a different tip.

From: Kevin: New York