Gamakatsu Black Feathered Treble Hook 2pk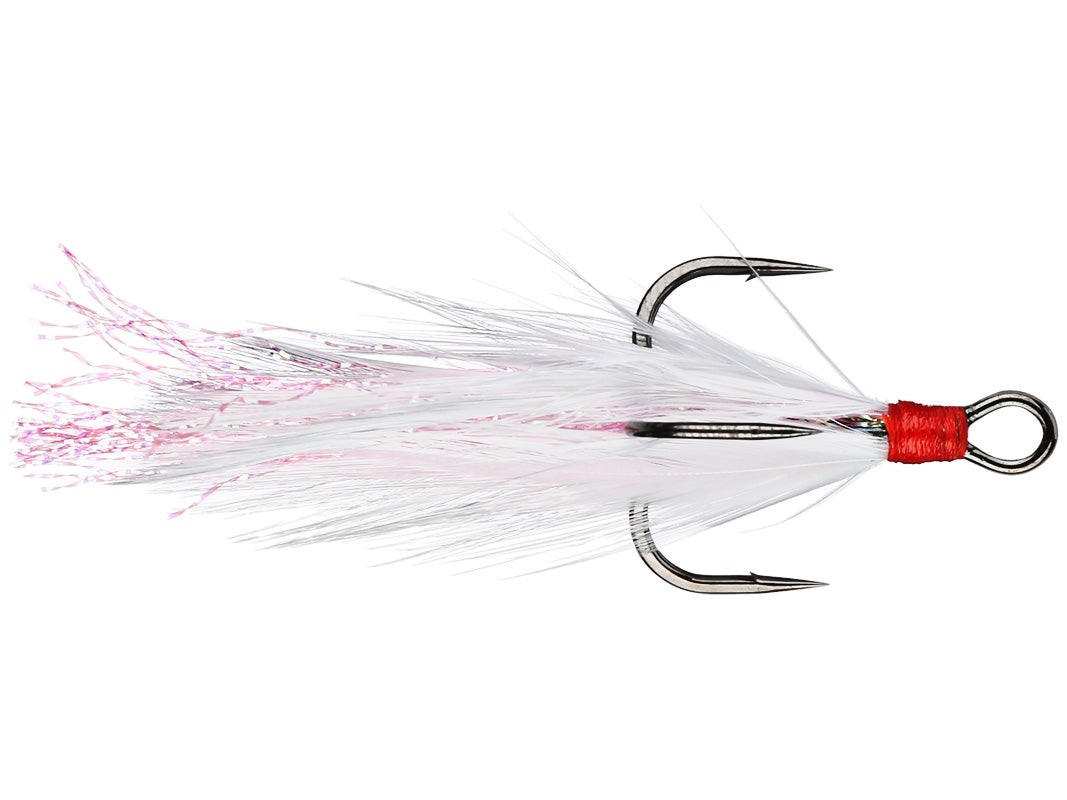 Add instant flash to any bait with Gamakatsu's new Feathered Trebles. These trebles are hand tied using premium grade bright white hackles with either Red or Pearl Crystal Flash for an attractive accent. All of the premium components are assembled on a sticky sharp Gamakatsu Round Bend Treble with a corrosion resistant NS Black finish.
These trebles are a great addition to poppers, jerk baits and crankbaits. They come packed two hooks per pack and are available in sizes 6, 4, and 2 in a combination of either White hackles with Red flash, or White hackles with Pearl flash.
2 Colors
More From Gamakatsu Treble Hooks
Customer Reviews
Comments: I've been using these feathered trebles for all my topwater plugs. Great for poppers & walkers. These are typical Gama hooks. Very well made and super sharp. The big advantage is the feathers are made of hackle. Most feathered hooks are made of either chicken feathers or synthetic fibers. Not nearly as good or durable. But these hooks will affect the action of jerkbaits and Spooks so be careful with the sizing.
From: John: Germantown, MD 1/19/16

Comments: The feathers do not come back to the open position after the bait dries after being used.
From: Buck: Dallas, TX 7/3/15