Gamakatsu Octopus Circle Hook Offset Point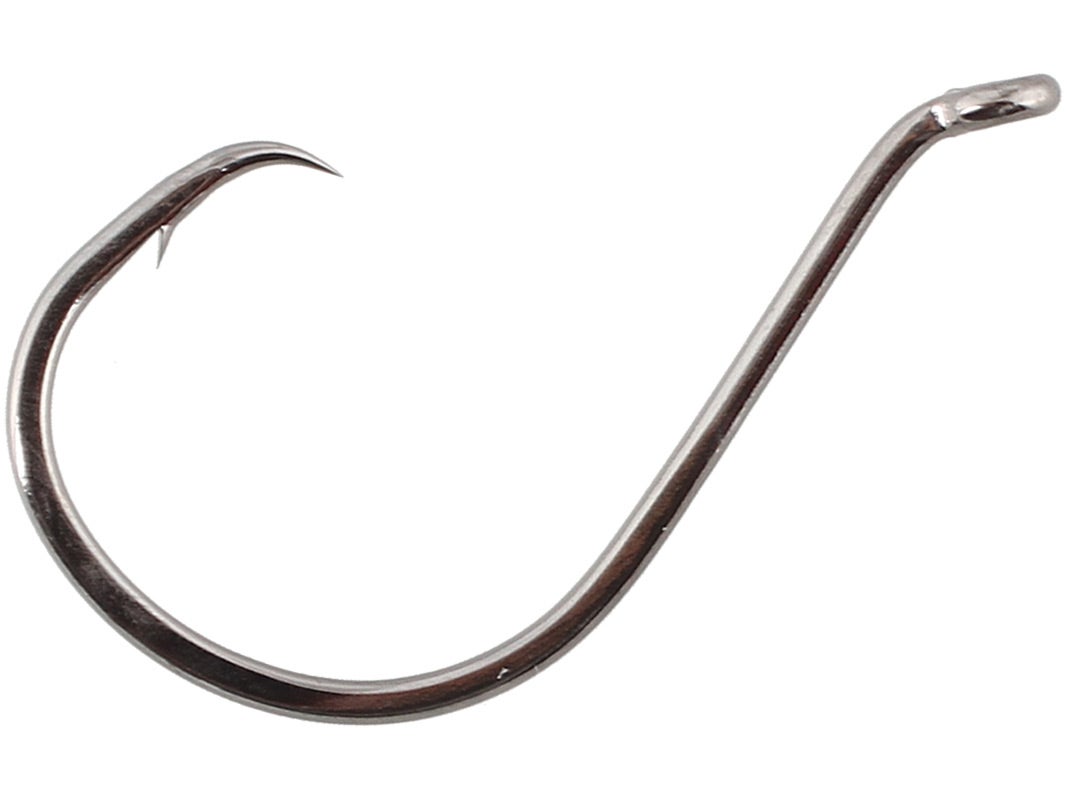 When the bites on your dropshot rig are too light to feel, this may be the hook that could save the day. The idea of the circle hook is that it will slide into the corner of a fish's mouth as it swims away and almost automatically hook the fish without setting the hook yourself. It is a proven and reliable method in saltwater for species such as tuna and wahoo, and it works for bass, too. The bent-in point resists hooking rocks and wood, but ensures the hook will not slip out of a fish's mouth without sticking and when the fish swims away, it's hooked. It's almost self-hooking and it works, so if the bites really light, try the circle hook idea and see if it can help put more fish in the livewell.
Place Your Order
More From Gamakatsu Drop Shot Hooks
Customer Reviews
Comments: I used these in Canada. Caught a ton of smallmouth and walleye on these. I lost less than 5 fish once hooked up, and I caught over 70 fish. Nose hooked a zoom 5" shakey head with great success. This has definitely been added to my drop shop kit for good.

From: Austin: MO

Comments: I feel like the offset shank mitigates any advantage of the circlehook, which for me is the ability to hook a fish nonlethally. Ever since I started using these, Ive gut hooked more and more fish. The straight shank circle hooks work much better for my intended purpose.
This is by no means a criticism of the craftsmanship of the hook itself, rather its design and aplication

From: Josh: Germantown, Maryland

Comments: As a tournament angler, I have been using this hook for over three years with fantastic success. I have since shared these hooks with other anglers, and they are also very happy with the performance. I won't leave home without them!

From: George: Beecher, IL