Gamakatsu Offset Round Bend Worm Hooks Black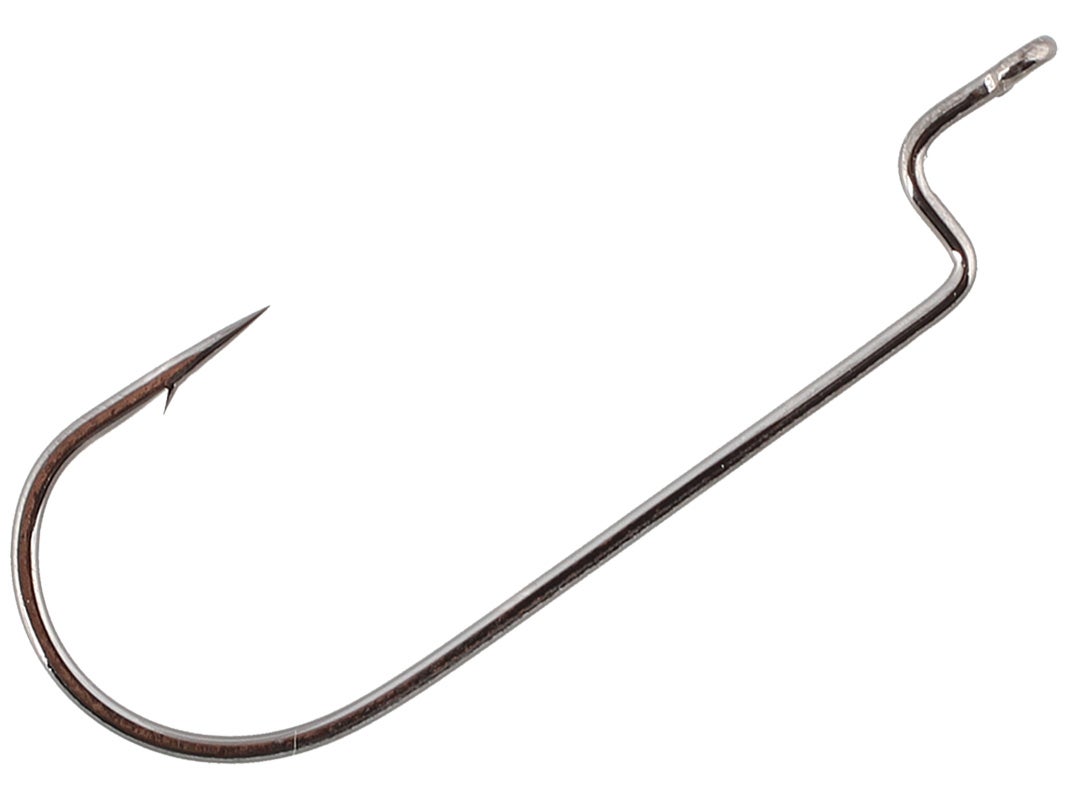 The round bend design is called wide-gap by Gamakatsu, and rightly so. These hooks feature a large radius and more space between the point and the shank giving you a bigger bite in a bass' mouth with less likelihood of the hook tearing out. The black finish is extremely corrosion resistant and helps maintain the ultra-sharp point and offers less resistance to the point for better penetration. The wire is slightly thicker than the standard Gamakatsu Offset Worm Hook so these hooks will not straighten out on a big fish and the sharpness is just synonymous with the name - Gamakatsu.
We carry both the Pocket Pack and the economical 25 Pack for your convenience.
Place Your Order
More From Gamakatsu Worm Hooks
Customer Reviews
Comments: Great hooks unless your using braid. Braid will straighten these hooks like a worm knife through butter!

From: Adrian: Dudley, GA

Comments: These hooks are the best hooks you can get. They are sharp, not as sharp as trokar but these last longer. I've tried Lazer Sharp, Trokar, Owner, VMC, XPoint and the Gama Round bend hook outlasts these brands. These hooks are the real deal. If you want good worming hooks get the Gamakatsu Round bend hook you will not be appointed

Comments: These hooks are my go-to hooks for 4'' worms and my Yum Craw Papi's....5/0 and 3/0 are a staple in my bag-O-tricks. I've never had any issues with them bending or getting dull. Good hook-set and very dependable...Awesome hooks...just not for fat-bodied baits.

From: Joseph: Syracuse, NY