Gamakatsu Weighted Superline Spring Lock Hook 4pk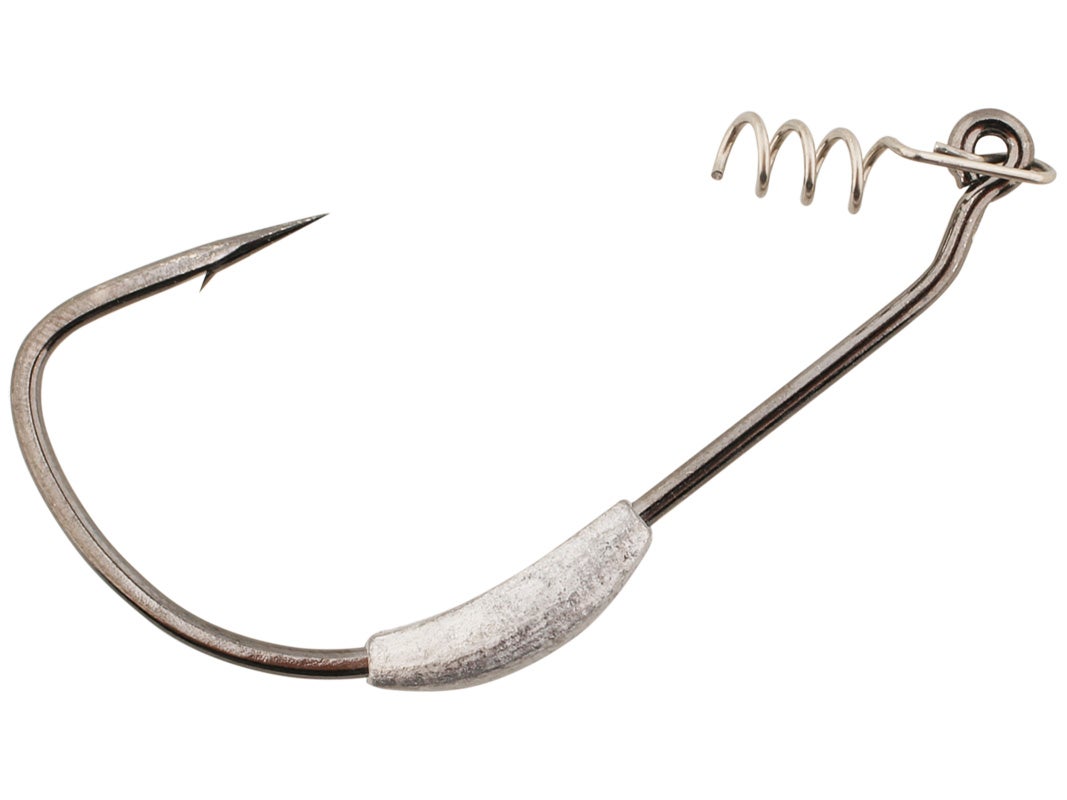 The Gamakatsu Weighted Superline Spring Lock hooks are perfect for hollow and paddle-tail style swimbaits and soft plastic jerkbaits, but will work with many different types of plastics. The hook itself is super sharp and extra strong to pull the big ones out of heavy cover. The screw lock and wide gap hook allow for weedless rigging, while still allowing the bait to compress upon the strike, revealing the hook point. The keel-shaped weight not only gets the bait down, but also stabilizes it to prevent excessive body roll.
4pk

Place Your Order
More From Gamakatsu Worm Hooks
Customer Reviews
Comments: These hooks are fantastic, been using them with the newer Berkley Havok Sick Fish swimbaits and they are simply flawless. I use the 7/0 3/8oz. and 3/0 1/8oz. for the 5.5" and 4" baits respectively and they get them fish all the time. They are super strong with a very sharp tip that doesn't roll when snagged on stuff. I've been using Gamakatsu hooks for a few years now and I think they are top shelf.
From: Vincent: ON, Canada 8/10/14

Comments: I use the 4/0-1/16oz hook for Ribbits and Horny Toads. The extra weight makes sure the toad runs right-side up. Have a problem with the spring lock from time to time, but that's the case with all spring (screw) lock hooks.
From: Kevin: Morgan City, LA 7/31/14

Comments: These hooks are awesome, using a 3/0 on a keitech 3.8 swimbait, never lost a fish and even hooked a bass on a short strike in the bottom jaw. I will echo what was said and be careful on the screw locks as a pickerel shook it loose.

From: Jason: PA

Comments: Great hook but the screwlock sucks. It will pop off and be lost after every fish...make sure to bend it over the eye of the hook

From: Mike: Vermont