Gambler Burner Worm 5pk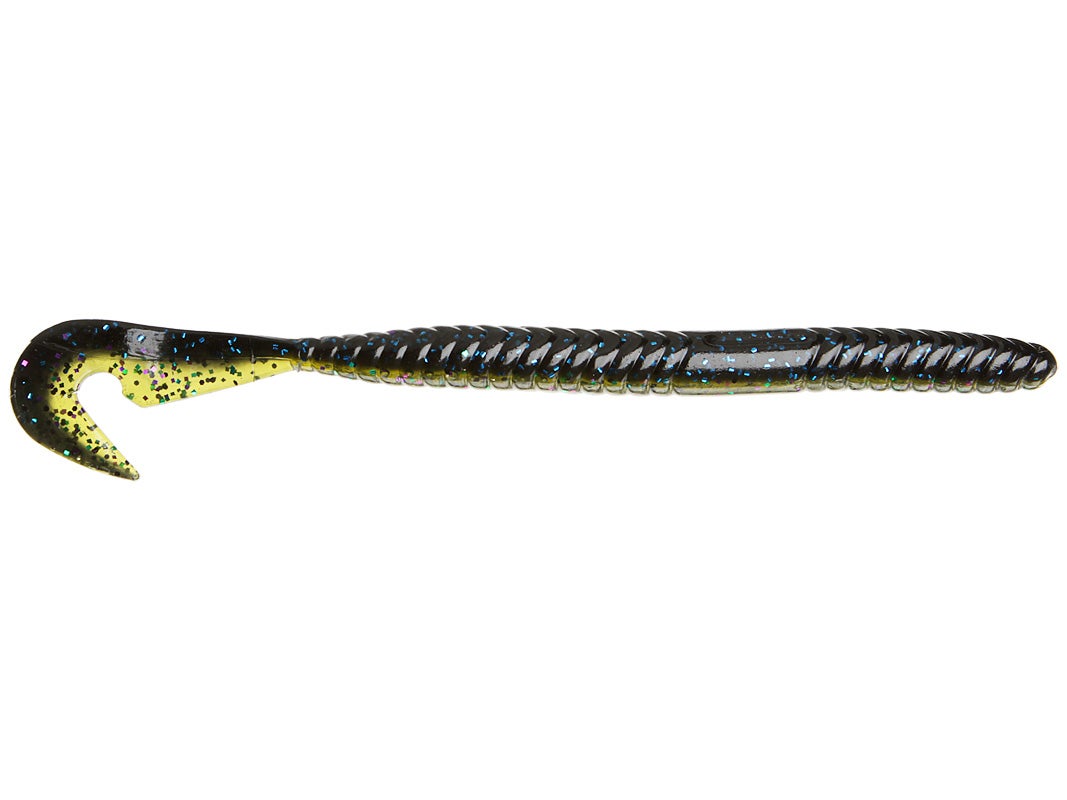 Offering a large, easy-to-spot profile, the Gambler Burner Worm delivers an out-of-this-world action that bass of all sizes will love. Designed with a highly individualized tail shape, the Gambler Burner Worm produces tons of action and displaces an amazing amount of water. Also, the larger profile of the Gambler Burner Worm makes it easy to cast, even in windy conditions.

Whether it's used on a Texas-rig, Carolina-rig or weighted swimbait hook, the Gambler Burner Worm features a hook pocket on the top and bottom that makes for convenient weedless rigging. Gambler suggests positioning the Gambler Burner Worm with the tail pointed down for maximum water flow. Also infused with Gambler's always-effective BITE scent, the Gambler Burner Worm offers a beefed up presentation that's perfect running over the tops of grass or dropping down into the depths.
11 Colors
More From Gambler Worms
Customer Reviews
Comments: The Burner Worm attracts big bass! I usually T-rig it with a 6-0 EWG behind a pegged 1/4 oz wt. This is a fat, dense worm that has great action and casts a mile. You can burn it, swim it slowly or hop it along the bottom. Tonight one of my Burner Worms lost its tail to a big bass, but I tossed it out again as a fat stick bait and nailed a five pounder. I then put a fresh worm on and landed a 7 lb 5 oz giant, which inspired me to write this review! These are awesome. My favs are Black Blue and Copperfield.
From: Robert: Boca Raton, FL 4/2/16

Comments: Hands down the best flipping bait I have ever thrown. Have fished at numerous lakes from Falcon to Tablerock, and they catch fish everywhere. Just got back from fork where my dad was flipping a brush hog and I was flipping a super bug D-Bomb. Both were behind a 3/8 oz. pepper custom punch skirted weight. Needless to say the D-Bomb easily outfished the brush hog 2:1.
From: Brooks: Thomasville, GA 3/12/15