Gambler EZ Swimmer 7pk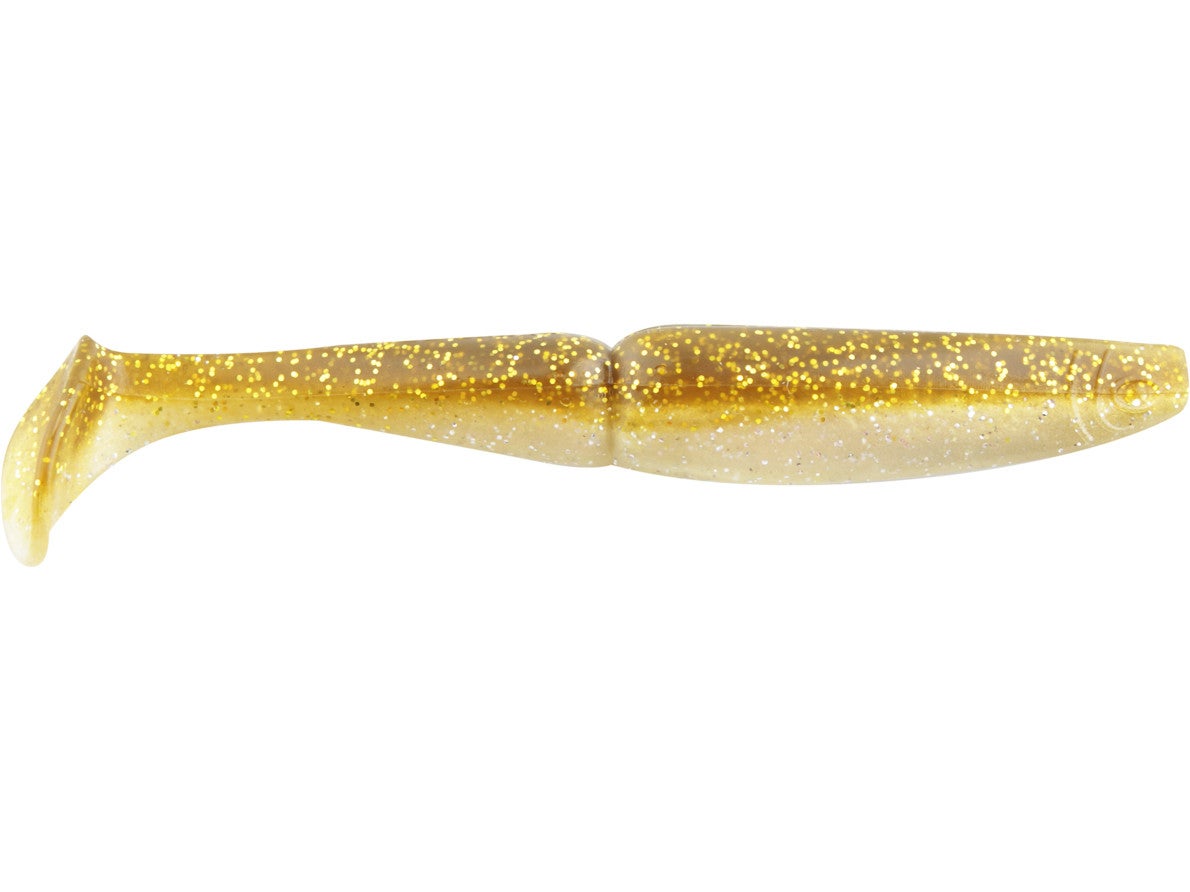 Looking for a smaller profile swimbait with great action, the Gambler EZ Swimmer is the perfect choice. The little brother of the popular Big EZ, it measures in at just 4-1/4" and its segmented tail provides plenty of thumping swimming action. Available in several colors, rig the Gambler EZ Swimmer on a belly weighted hook or with a screw-in weight and just add water. Its erratic swimming action will do the rest.
| | |
| --- | --- |
| Length | Quantity |
| 4-1/4" | 7 |
31 Colors
More From Gambler Swimbaits
Customer Reviews
Comments: the tail is stiff bit easily fixed. Try boiling thetailsection in water, ads incredible action & straightens out any crooked ones. After it has incredible action falling and slow retrieve.
From: Jeff: WI 8/11/15

Comments: I have just one complaint with the Gambler swim baits. The action on the fall is nonexistence. I want a bait that has the same action when it is falling as it does when it is swimming. The material they are made of is a little to hard and stiff. I have been using the Castaic swim baits and they have a great shaking and swimming action on the fall. I tried these baits because of all of the great reviews and I am sure that I am not the only one who thinks they are to stiff. I will stick with the keitech and Castaic swim baits until gambler softens theirs up a little bit. I love gambler products, but these I won't buy any more.
From: William: Hohenwald, TN 9/26/14

Comments: This is by far the hottest bait in my box . Try rigging it weightless and use a very slow jerkbait style retrieve .. The slower the better . It is a fish producer for sure . I have had the best luck with the Lane Toad color . Flukes are still one of my favorites but have caught fish on gambler EZ Swimmer when they wouldn't even look at the fluke . I use a 5/0 EWG hook and Also i use it with a medium action rod . I use the Skeet Reese 6'10" top water / jerkbait rod paired with the Skeet Reese baitcast reel . Good Luck

From: Darin: Mt Vernon Indiana

Comments: another great bait from tackle warehouse cooperfield is my favorite color. on June 5th 2013, I was fishing a reservoir no boats allowed on land. Threw my bait 30 feet from shore, approx. 4 pound bass that took the tail of the bait after I set the hook. Reeling it in another bass around 3 pounds hit from the right hand side. Thought I had him hooked but he dropped the bait picked it up again. Went to set the hook he was on for 10 seconds or better. It was a poor hook set on my part. Reeling it in another bass 4 pounds hit from the left hand side and hooked himself. Something I was not ready for. I weighed him and released him he was 4.2 pounds. this is a great swim bait. Tackle Warehouse is responsible for 90% of all my bass I catch. They have the best selection and colors. I bought another 3 packs yesterday. Good fishing guys. Thanks Richard

From: Richard: MOUNTAINSIDE NEW JERSEY

Comments: This is the best swimmer style bait on the market today. This bait paired up with a Fitzgerald Rods Okeechobee 7'6" Hvy rod is a great way to catch a lot of fish!!!

From: Trevor: FL

Comments: These baits are my new favorite they have more action the a skinny dipper and a little larger profile I think that helps. Copperfield and forty niner are my go to colors..

From: Brett: South FL

Comments: This works great in the grass. I fish it like I do a skinny dipper with a 5/0 EWG hook and about 1/8 ounce keel weight. The tails thumps with a slow retrieve.

From: Jack: South Florida