Gambler KO Punch Skirts 2pk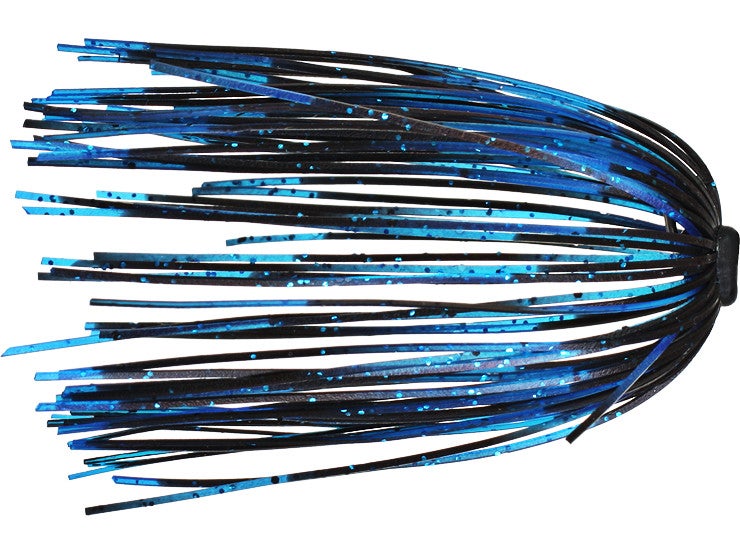 Perfect for flipping/punching heavy grass, the Gambler KO Hangover Skirt dresses up any soft plastic bait and allows you to attempt the "punching" technique that has been taking the country by storm. Just rig it between your bullet weight and your hook, tie on your favorite soft plastic - and you have an entirely weedless, large-profile bait that hawgs lurking under the "mats" just can't resist. Available in a variety of colors, the Gambler KO Hangover Skirts are part of a winning presentation that helps anglers get in-and-out of cover with ease - and end up with that kicker fish.
B.A.S.S. Elite Series Pro Chris Lane Punched his way to victory with the Gambler KO Hangover Skirt at the 2009 Lake Guntersville Stren Series.
21 Colors
More From Gambler Terminal Tackle
Customer Reviews
Comments: best way to solve the untying issue is to dab some super glue where the two tag ends of tying material are on the punch skirt bead.i had a few come undone and after i did this i have gotten much more use out of them
From: Matt: FL 11/19/15
Comments: This is a fantastic punch skirt. I haven't had any issues with them coming untied, as some have mentioned. I get a lot of use out of each skirt. Furthermore, like any battered skirt that has seen lots of fish catches, it just gets better with age.
From: Jake: Chattagnooga, TN 11/3/14

Comments: I use these in one color and one color only. Never had an issue with them. If you get a bad batch, pick up the phone and make that phone call to Florida. Been using for two years, an dhave bought 5+ packs with no issues.

From: meatwad: not telling you the color

Comments: Worst Ive used yet, they come untied after a few flips

From: northwest
Comments: These punch skirts work great. have had these for a couple months and have had no problems with them

From: Davie, FL

Comments: DO NOT BUY!! I was flipping thick mats in a Tournament and the skirt came "Un Tied" It looks like Gambler took a skirt and 80 lb braid and just wrapped it around a piece of rubber, and keep in mind that this was the first time I used it. Will not buy more - 2/10

From: Samuel: Valdosta, GA