Gambler Lures Game Changer - $4.99

Check out the new Gambler Lures Game Changer. A killer baitfish imitating lure, you can jig it like a spoon or cast it out and reel it in. Its small profile appeals to a variety of gamefish, and its attached spinner blade gives off extra fish attracting flash. Available in two sizes and a variety of colors, the Gambler Lures Game Changer also casts like a bullet.
View Large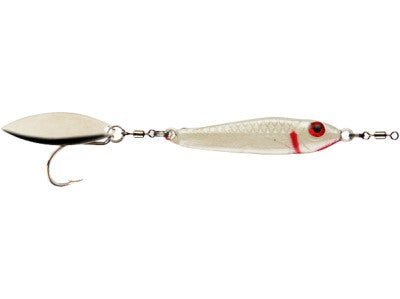 More Gambler Spoons
Comments: I'm really surprised there is no reviews on this yet, i really like this for fishing ledges for smallmouth. cast it out, let it settle to the bottom and just start cranking it in at a fairly slow speed. very versatile lure and definitely worth a buy. however line twist is an issue- about the same amount of line twist you would get from an inline spinner.
From: Unknown: USA 3/6/14
***Note: If you have questions about this product or need assistance with an order please email your questions to info@tacklewarehouse.com