Gambler Rattlin Florida Rig Goop Weights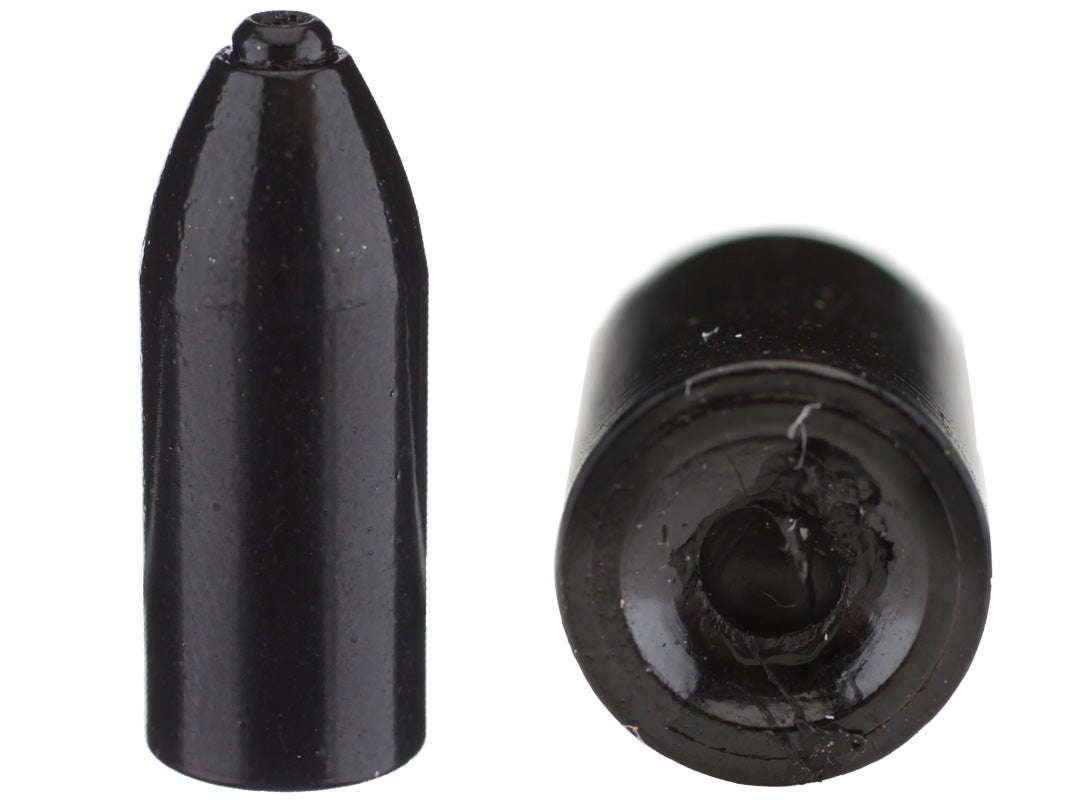 Florida Rigging is a very simple way to rig worms and flip baits and keep the weight on the top of the bait where it belongs. The weights are brass and have been hollowed out inside with steel beads inside and sealed against water intrusion. The line threads through a plastic guide which protects it. We have found when using the Gambler Florida Rig Weights that it helps to thread the bait well past the eye of the hook and up on the line at least 1/4" or more to give the bait enough movement to slide down the hook to expose the point. Try these weights for flipping or any other Texas-rig application.
Place Your Order
More From Gambler Terminal Tackle
Customer Reviews
Comments: Do yourself a favor and throw away the threader provided. Get a needle and tie your line to the hole in the sewing needle and pull through with pliers. Great weight by the way! Catches fish in tough conditions.

From: Taylor: Eufaula, AL

Comments: Really like these things for flippin', however getting them rigged is a true chore. Here's a hint for the first timer. Use a heat source to make the threader tool hot enough to bore through the rubber blockage. Now aquire a Mojo brand Mojo Lures Slip Shot Sinker Threader weight pegging tool and use that fine wired tool to push through the weight. You will find it is much easier to thread your line throught the weight with the loop this tool provides.

From: LJ: Sacramento, CA

Comments: works good for c rig too.

From: Matt: Sanford, NC

Comments: These weights are perfect for flipping in heavy weed growth. They'll take a tube or creature and puch through grass easily and the filled weight stays in place pretty well and saves the plastics from tearing like the spring loaded weigts. I use the heavier 3/4oz to get through the grass...These are worth the money! Save the threader tool!!!

From: Dave: Green Bay, WI