Gene Larew Rattln' Crawler 6pk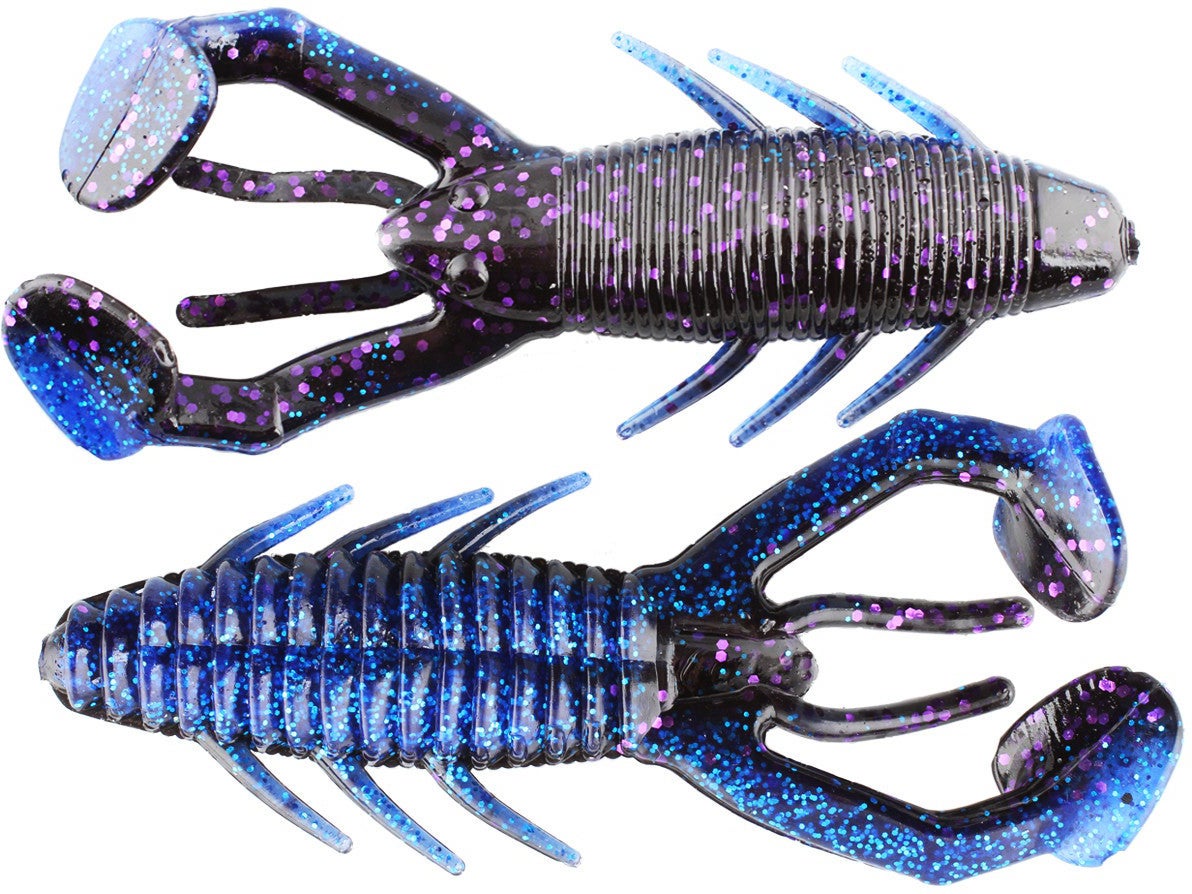 Featuring a quality one-ball glass rattle already inserted into its hollow body chamber, the Gene Larew Rattlin' Crawler delivers crazy rattling and thumping action at even the slowest retrieve speeds. Its oversized kick pads and unique arm angles create a ton of commotion in the water, and its flat body makes it an ideal flipping/pitching bait. Also a great "weedless crankbait" when rigged on any size Biffle HardHead, the Gene Larew Rattlin' Crawler even works as an awesome jig trailer.
| | |
| --- | --- |
| Length | Quantity |
| 4.25" | 6 |
17 Colors
More From Gene Larew Soft Baits
Customer Reviews
Comments: Bought these in Florida before they were available in Il and really tore the fish up on them from Florida, Texas and Il. Helped our Bass club come in 2nd place at state qualifier. Really work well in dirty or stained water. Only draw back is that you can't thread them on a jig you must Texas rig. When fishing for smallmouth I prefer an exposed hook. Still on of my favorites and has made my hot box for all tournaments.
From: Ron: Chicago, IL 5/12/15

Comments: This one has become my favorite even over the orig. Biffle bug! Already has the rattle inside(remove if you like or as conditions dictate, or use scent or even foam inside the rattle chamber to float it more)and has great leg action! Crank it, swim it, hop it, doesn't matter how... JUST FISH IT! I've even done a sort of mini carolina rig with a tungsten worm weight in the grass! It's much more durable than the original as well, and can last several more fish per lure. The weight of the hard head determines my desired depth of fishing. TRY EM, they'll definitely catch fish, large and smallmouth alike!!!
From: Greg: Butler, PA 5/28/14

Comments: When my fishing buddy bought some of these I thought this was just another bait that looked good to fishermen, but wouldn't produce many bass. Was I ever wrong! This bait catches bass when hardly anything else is working. There have been a couple of trips that we would have been nearly skunked if not for this bait. I like to use it with a weighted hook and work it slow, making contact with structure. However, sometimes it produces swimming it.

From: Red: Wilburton, Oklahoma, USA

Comments: In a recent tournament on Lake Springfield (IL) this bait saved my butt and put a check in my pocket. I fished it fast with bottom contact on a Biffle Hard Head (7/16oz) along a sunbathed retaining wall with a rocky bottom. I picked up 3 keepers in 20 minutes and just missed a fourth. The water was dirty everywhere in the lake, and I'm convinced the noise and displacement of this bait brought them in. It was my first time fishing this particular bait, but it definitely won't be my last. Thanks Gene Lerew!

From: Brian: Oak Forest, IL