Gene Larew Salt Flick'R 8pk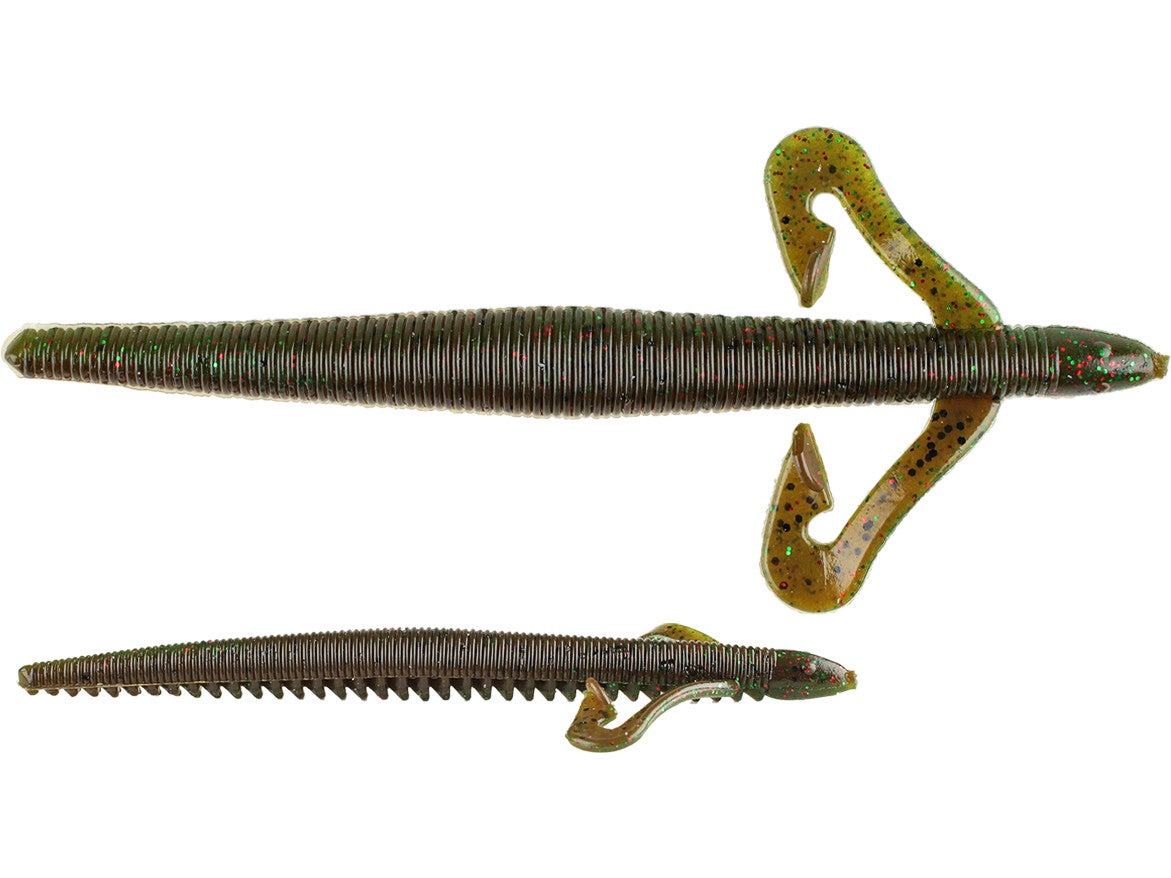 A sinking worm, a swimbait, a shaky worm and a do-nothing worm - all in one - the Gene Larew Salt Flick'R combines the best features of several baits into a single versatile design. One of the most effective ways to fish it though, is reeling it along the bottom on a shaky head. Actually called "flickering," this technique has been proven to fool largemouth, smallmouth and spots from Canada all the way to Mexico. Available in a variety of proven colors, the Gene Larew Salt Flick'R does it all. Leave the legs on for more action or pinch them off for a more subtle presentation.
13 Colors
More From Gene Larew Soft Baits
Customer Reviews
Comments: Sometimes you need to think beyond the senko. Senkos catch fish, in part, because of the shimmy. If front weighted they catch fish because they have almost no action. A nice profile without action works well for the finesse bite. Don't try to make this bait into something it is not. What it is works very well.
From: Dean: Apple Valley, MN 4/3/14
Comments: I like Larew baits especially the Biffle Bug, but this altered stickbait has no advantage over the regular Senko-type lures. If you want something that flaps its wings a little during a cold front, it does that much. Colors are good, but other than that it has no action, no shimmy. Maybe it wakes them up in Texas, but not where I fish.
From: Ed: Champaign, IL
Comments: This is a great bait. Consistently catch fish on these when my partner is throwing the entire tackle box. He finally breaks down and wants some.

From: Chris: Mt. Pleasant, TX

Comments: these baits work great.

From: Randy: Irving, TX