Gene Larew Three Legged Frog 5" 5pk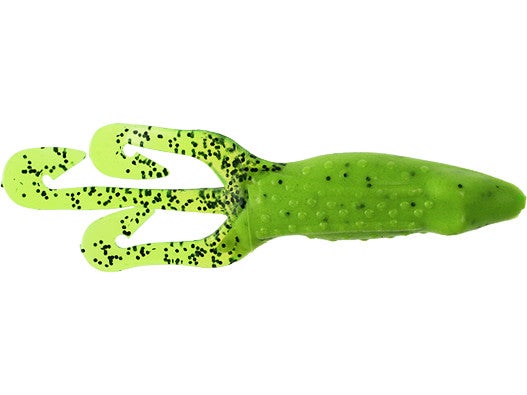 The Gene Larew Three Legged Frog is one of the more unique soft bodied frogs on the market. What makes this frog so unique is it is made from two styles of plastic. The top part of the Three Legged Frog is made of a floating plastic while the belly and legs are made from a standard soft plastic that gives this frog all the action needed to attract vicious topwater strikes. With standard soft bodied frogs when a fish explodes on the bait and misses it you can't really float it in the strike zone because it sinks. The Gene Larew Three Legged Frog is ideal for missed strikes because even if the fish misses the first time you can twitch it in place and more times than not catch that fish.
6 Colors
More From Gene Larew Soft Baits
Customer Reviews
Comments: First day I fished it caught 5 pounder in like 3 casts over thick lilipads and thick grass

From: b07sanders: Hawthorne, FL
Comments: This is the best soft body frog on the market today. Great action and the foam body floats really well on the pause. Three legs are a good thing as you will lose one from time to time but can keep fishing. Not widely used in my area so the fish dont see it much.

From: Rob: Kingston, Ontario, Canada