Gitzit Paddle Fry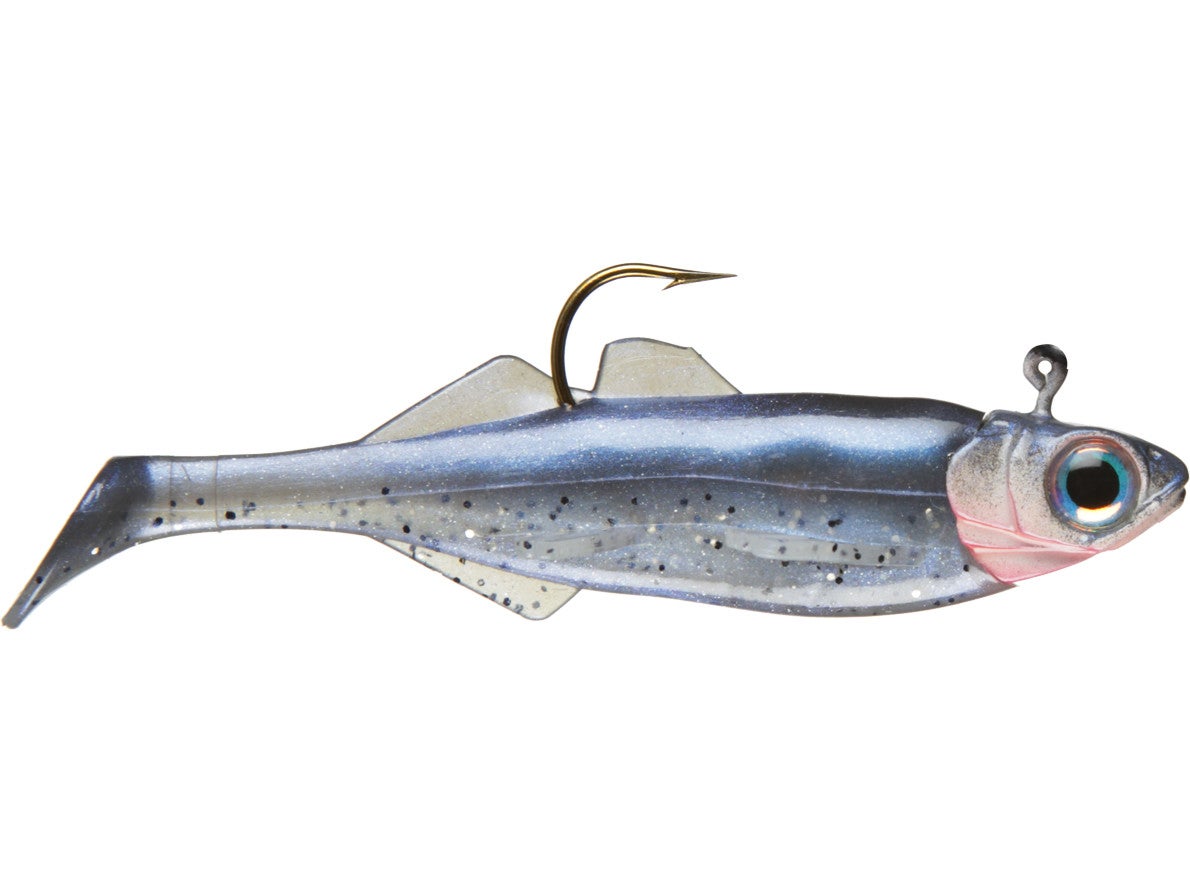 The Gitzit Paddle Fry is a compact little swimbait that still has enough weight to cast it a mile with a baitcasting set up. Its lifelike jig head complete with 3D eyes and a 1/0 hook provides excellent balance and fits snuggly to its soft plastic body. A great choice when the bite is tough or the water is clear, it's effective on all types of gamefish in addition to bass. You can jig it in structure rich areas, points and drop-offs, and it is also great for swimming through the water column or even trolled because its jig style hook helps it resist rolling over. Available in a range of colors, the Gitzit Paddle Fry's lifelike body and paddle tail come to life as soon as it hits the water.
Includes 1 fully rigged bait & 2 extra bodies.
| | | |
| --- | --- | --- |
| Gitzit | Length | Weight |
| Paddle Fry | 3" | 3/8oz |
6 Colors
More From Gitzit Swimbaits
Customer Reviews
Comments: these baits are great. flat out amazing. i caught 8 fish on my first trip out and caught a 3lber & my PB a 5lber. caught 4 of the fish out of the same little pocket on consecutive casts, caught a fish on my 4th cast and my last cast. im just amazed
From: Myles: Johns Creek, GA 1/8/15

Comments: These baits are awesome catch everything from big brim to 10# stripers make sure to check out the small fries for crappie work great
From: Jacob: USA
Comments: Love these I like to fish the gold color in my local river and burn the smallmouth up with the stop and go retrieve they just eat it up but wish the hooks where stronger and a size bigger cause I have had some big smallies straiten the hook out.
From: Unknown: Grundy, VA
Comments: It's about time TW stocked these bad boys. I've been using them for years. I have caught stripers, wipers, white bass, trout, bass, and walleye from the white and charteuse colors. I think the thing which makes them different is the definition on the jig head and the wings (fins) on the paddle body. This lure swims true in any condition, that's hard to say about so many on the market these days. It's a great lure.

From: Fisher: CO

Comments: Bought these this past summer (2011) for my grandson. Never saw anyone catch the variety of fish he did that first day. He caught a 2# bass, a juvenile striper a white bass, and a bluegill. All of these within a few hours. He had the chartreuse color. Everyone of the stores should be carrying these, but no one carries them in my area of the country. Going to be buying from tacklewarehouse to get some more stock.

From: Bill: TN

Comments: this was my first "swimbait" type of lure i've used and that was back in 1999... this is still one of my go to's as they are a little smaller than most but it definitely is a fish catcher. caught all things big and small. thank you tacklewarehouse for finally stocking these bad boys!

Comments: these are baddass little baits work very well all fish eat them

From: Mieger: Castaic, CA