GrandeBass Beav'r Craw 8pk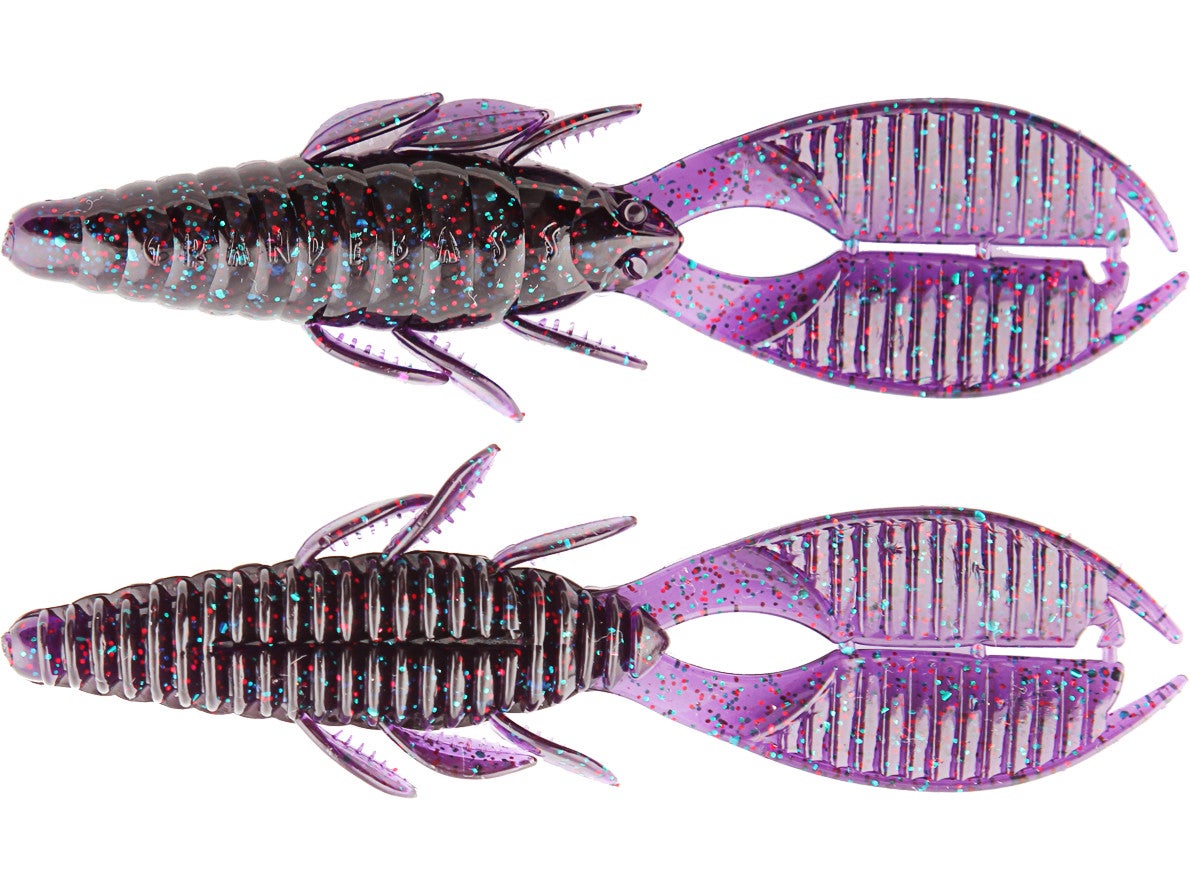 Delivering an action second-to-none, the Grande Bass Beav'r Claws is one of the best lures you can find for flipping and pitching. Its streamlined body allows it to fit through small holes in cover, and its large claws feature a unique inverted rib pattern that displaces more water and causes them to flutter enticingly. The Beav'r Claws belly also features a more pronounced inverted rib pattern to help slow its fall. Flip or pitch it on a Texas-rig around docks, timber, matted grass, or any other bass holding cover, the Grande Bass Beav'r Claws can also accommodate up to a 5/0 EWG hook.
7 Colors
More From GrandeBass Soft Baits
Customer Reviews
Comments: Got a pack of the summer craw color and the coloration was very inconsistent. 3 of the baits were all chartreuse and the other 5 were green pumpkin. I'm sure I can find some application to use them but NOT what I had planned on ordering. I won't be buying any more.
From: Adam: Cherry Hill, NJ 11/30/14

Comments: These baits are GREAT!! I was fishing for a couple hours and wasn't having any action. I switched to this bait and started realing fish in immediately! This is for sure my go to lure!!! This is a great bait.

From: Austin: Kentwood, Louisiana

Comments: these baits work great !!!!! i fished at blue springs lake the other weekend caught two fish, both over 6 pounds the biggest one being 10 pounds don't pass this up.

From: Aaron: Independence, MO

Comments: Hands down favorite for punching heavy cover.

From: Kevin: Austin, TX

Comments: been catching alot of nice fish on these baits. gr8 for flipping and pitching.

From: Andrew: Columbus: GA

Comments: These are great little craws for t-rigs and c-rigs catches alot of fish for me.

From: Lance: Livingston, TX