GrandeBass Snake'O Stick Bait 10pk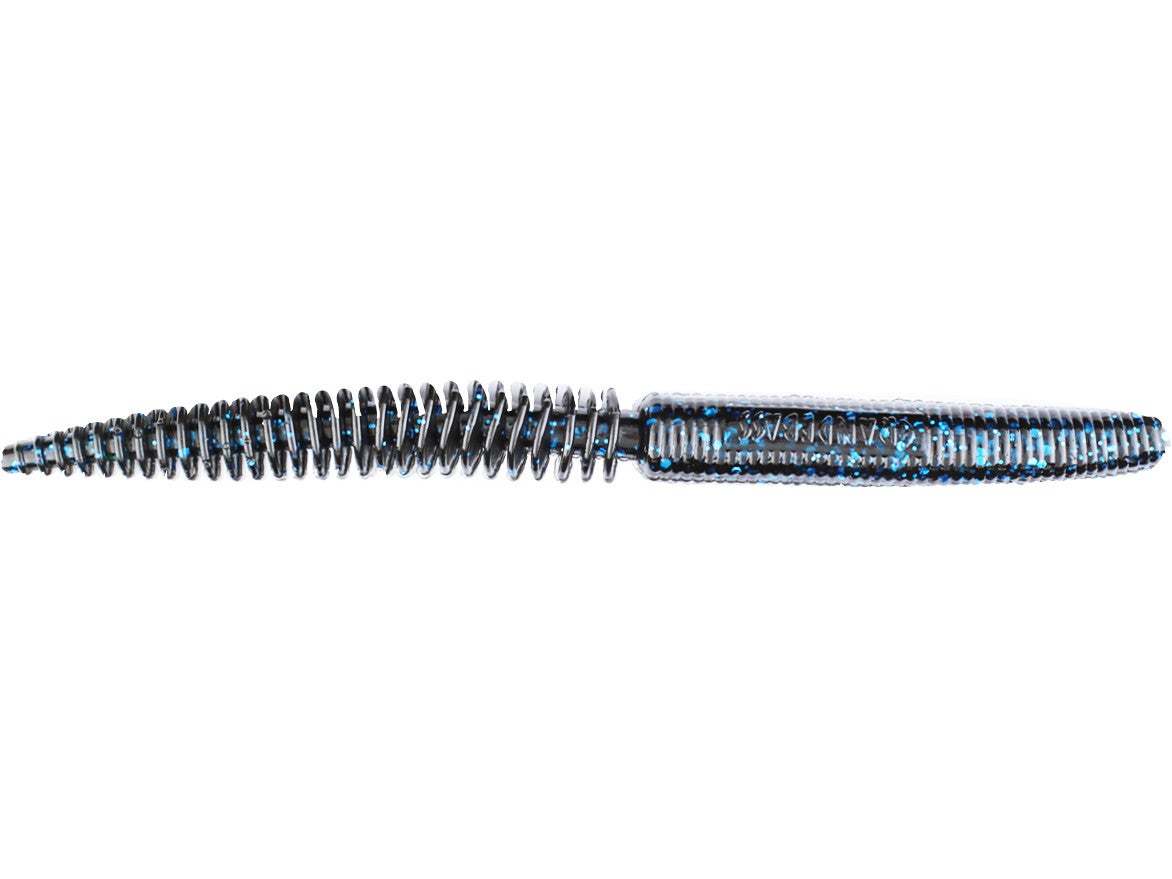 GrandeBass introduces the 5" Snake'O. Delivering an unbelievable action, including extreme tail shimmering and movement that bass just can't resist, no stick bait is as flexible or durable either. It loaded with Mega3 scent and micro salt as well for added fish attraction. An amazing addition to the bass catching - first of it's kind - RattleSnake line of baits, the Snake'O is extremely versatile. Fish it on a Texas Rig, weightless, on a shakey head, wacky rig, Carolina rig or drop shot, it just plain catches fish. Available in several appetizing colors, when you fish the GrandeBass Snake'O - the results are Grande.
11 Colors
More From GrandeBass Soft Baits
Customer Reviews
Comments: I use these on the VMC rugby heads, not the swinging ones (1/4oz w/ a 3/0 hook). They work great, the ringed tail moves much better than senko style tails & this has been a very good shakey head bait.
From: Weston: AR 4/3/16

Comments: These stick baits are fish catchers, weightless or weighted! I love these worms and I always have one tied on. I've caught some big bass, as well as many bass, using them. My most productive color is black with blue flake. Awesome baits!!
From: Tom: Charleston, SC 4/2/14
Comments: Review: Deadly! When nothing was working, threw one on and had action as soon as they hit the water. "Game Changer" definitely.

From: Travis: Norfolk, VA

Comments: I agree with Rusty. "Game Changer" Won a lot of money in tournaments when the fish stopped biting but they slammed these on a light tx rig

From: Matt: Tuscaloosa, AL

Comments: These baits are awesome Ive only used it on a c-rig so far but the bass flat tear them up.

From: Lance: Livingston, TX

Comments: Game Changer! I've placed 2nd and 4th in a couple of T's since I've used this Bait.

From: Rusty: TX