Hag's Undertaker Junior 8pk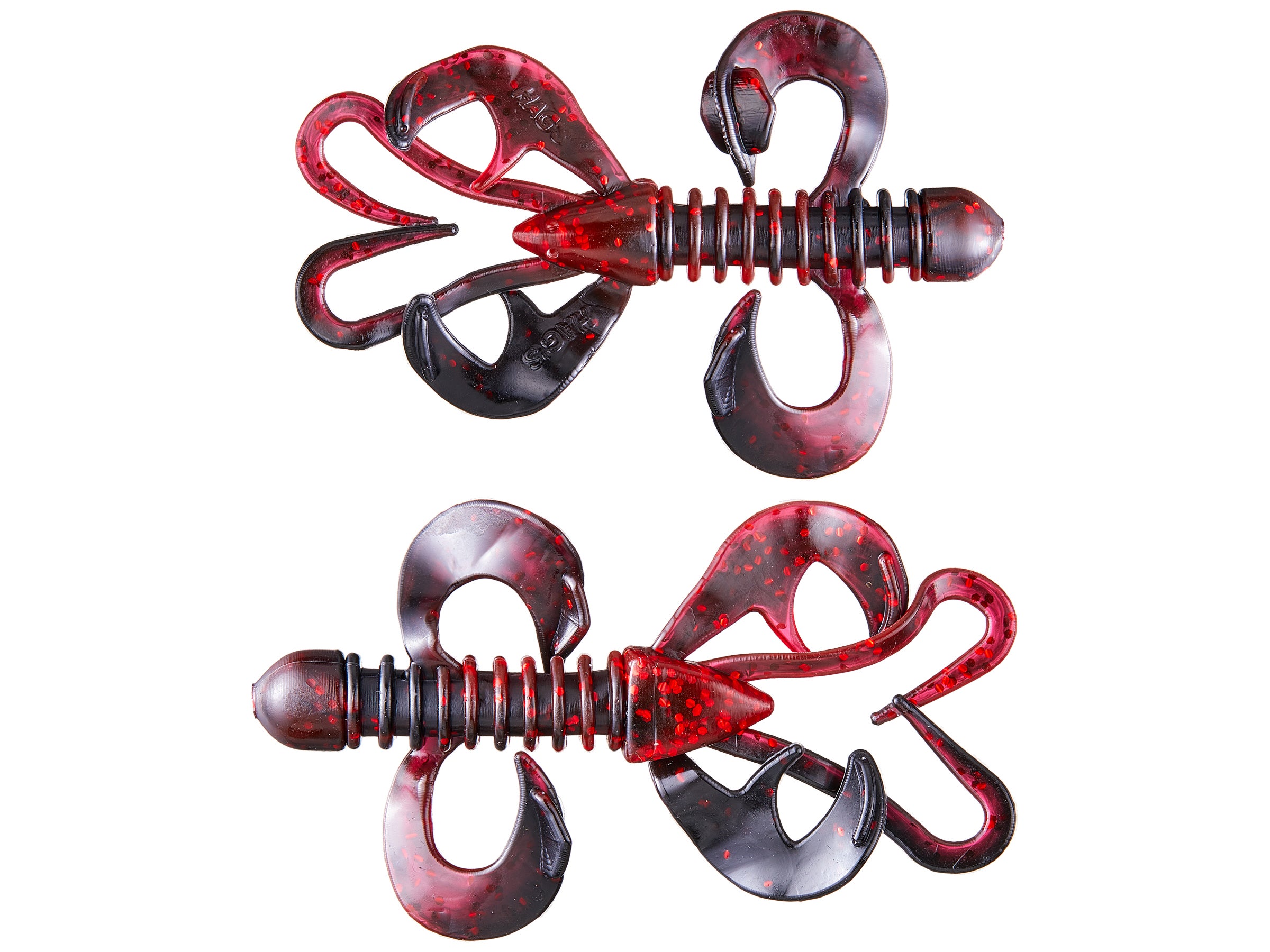 Offering a slightly smaller profile than the original, the Hag's Undertaker Jr. is a great choice for tough fishing conditions, or those times when fish are just keying in on smaller baits. Almost a craw bait and almost a creature bait, the folks at Hag's Tornado Baits didn't know what to call the Undertaker Jr. at first. That's because it incorporates the best and most prominent features of both bait styles into one incredible offering. The Undertaker Jr.'s specially designed "cups" on its claws and side appendages are designed to make them flap around with the slightest movement. Even subtle current will cause them flare enticingly without you having to impart any action. When the Undertaker Jr. is worked on a Texas-rig, shakey head or Carolina-rig, the side appendages fold under the bait, as if they were legs. The claws even move toward each other in front of the nose. When stopped, the side appendages float out to the sides and the claws swing back out like a live crawdad in a feeding position. On the pause, the Undertaker Jr. also stands up like a live crawdad in a defensive position with it's claws extended out. The Undertaker even has a special rattle chamber built into it, and has the same soft feel of the Hag's Tornado that bass love. Scented with garlic and available in a variety of colors, the Hag's Undertaker Jr. is sure to become one of your "go to" baits.
9 Colors
More From Hag's Soft Baits
Customer Reviews
Comments: looks great preforms not so much. tried on shakey head & t-rig not nearly the action you would think for all of the arms.
From: Bumpnbtm: KY 4/11/14
Comments: I ordered a bag to try. Opened em up and was bummed. The first set of arms down from the nose are all kinked. Stupid. I HATE bad packaging. Every bait was this way. I'm sure they will work after ripping them off though, but damn it, man.
From: Jay6: USA
Comments: Nice craw with great action from the "wings" off the body and the antennae which help it glide over cover when Texas rigged on a 4/0 Trokar swimbait hook. Try Larew's Biffle Bug for a similar effect and even more colors. Hag's "Black Widow" has a great look. Product name is a turnoff for me.

From: Ed: Champaign, IL.

Comments: Awesome bait and Great action! Fish it Texas rigged or Carolina rig. Great both ways. Now I have to try flipping it.

From: Ed: Grayslake, IL