Lunker Lure Hawg Caller Double Willow Spinnerbait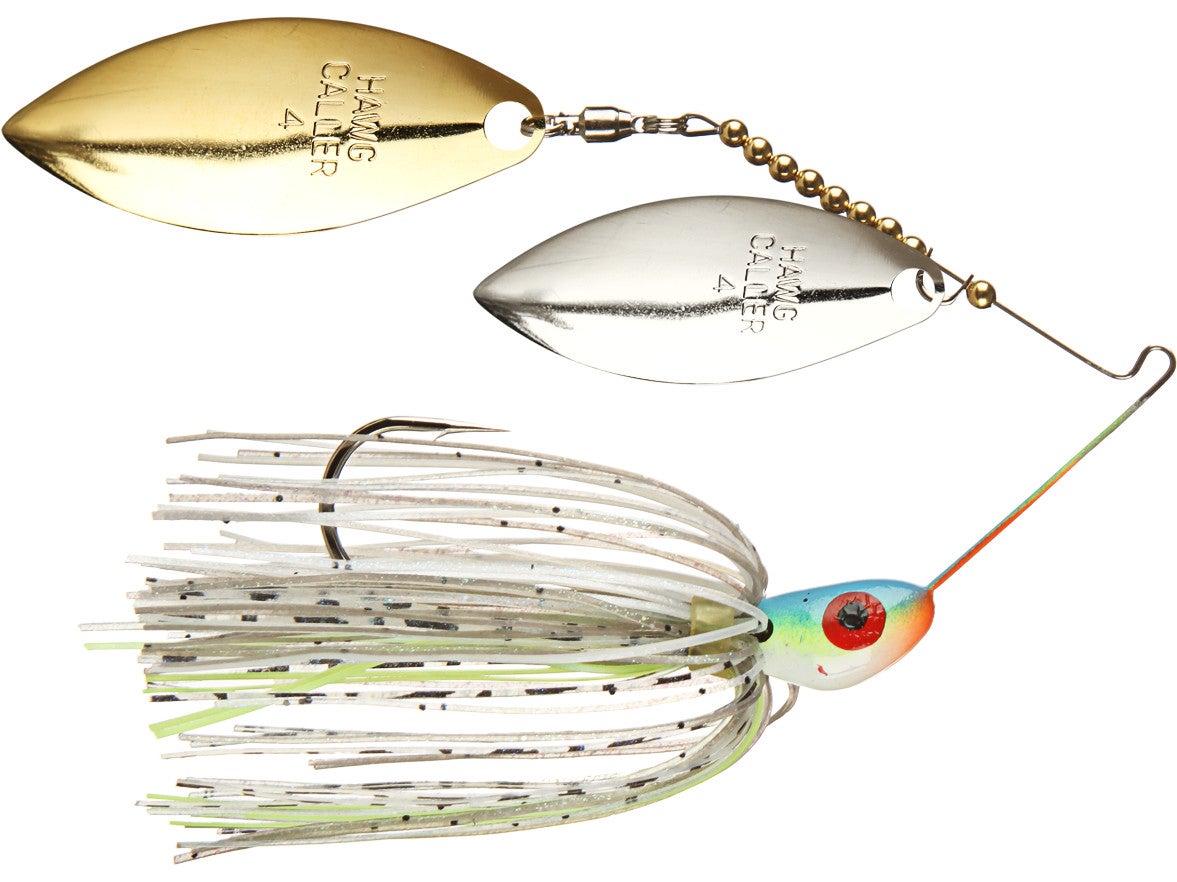 Many professional bass anglers call the Hawg Caller Proven Winner Spinnerbait one of the most versatile spinnerbaits on the market. Ideal for slow rolling or burning just beneath the surface, the Proven Winner Spinnerbait means business. Equipped with a Sampo ball bearing swivel, well-cupped blades and small diameter wire, this spinnerbait operates like a well-oiled machine. Backed with a pronounced sticky sharp hook, the Hawg Caller Proven Winner Spinnerbait is available in a multitude of colors.
6 Colors
More From Lunker Lure Spinnerbaits
Customer Reviews
Comments: This is an awesome bait even though it only lasted one fish. I purchased this bait in white and on my first cast I hooked into a 36 inch Pike weighing between 11-13lbs. Unfortunately, the pike destroyed the bait, bending the wire in every way possible. Don't let this discourage you from buying this lure! It catches big fish. I will be buying many more.
From: Dan: WI 9/16/14

Comments: catches a ton of fish but like duke said its really weak and the blades do fall off really easy and i got a hit and the skirt came clean off

From: Ben: NY

Comments: catches a lot of fish but after a few fish it gets bent and the blades fall of wish it was stronger

From: Duke: CA

Comments: I caught a 7.5 pound LM bass with a white 1/2 OZ gold blade, Hawg Caller double willow in NOV. 2011 on Jordan Lake, NC and with the same bait I caught a 7.75 pound LM bass on Harris Lake, NC in Jan. 2012. Don't leave home without one.

From: Dan: Cary, NC

Comments: Great bait. Just one of those deals where it seems to get more bites than the other guy's spinnerbait. The sexy shad skirt is a great color, not as close to a SK color as you might think but a great color just the same.

From: Craig: Belle Rive, IL