Hopkins Shorty Hammered Single Hook Spoons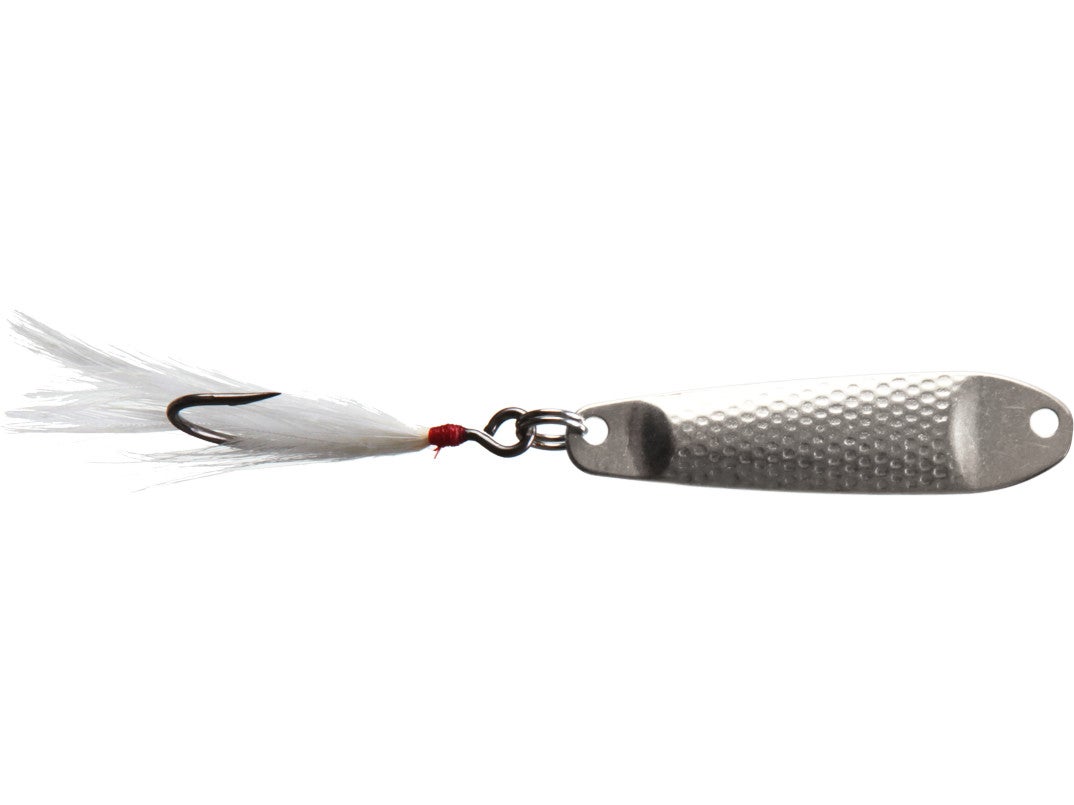 Equipped with a single feathered hook, this Hopkins Shorty Spoon is a great choice for fishing around vegetation and other snag-inducing cover. Designed to resemble a shad-type baitfish, it features a compact profile and thicker body, which combined with its natural swimming action and scale-like hammered finish, produces an irresistible flash fish can't ignore. For over 60 years Hopkins has thrived on a single objective - to make the best lures on the market. That's why all of their spoons are forged from solid stainless steel stock, not cast or stamped like other spoons. Among other things, this makes the Shorty heavier than conventional spoons of the same length, and allows it to be cast much further. Extremely versatile as well, the Hopkins Shorty Spoon is a proven performer for deep water jigging, and even trolling in fresh or saltwater.
Proudly manufactured and assembled in the USA.
2 Colors
More From Hopkins Spoons
Customer Reviews
Comments: Bought gold spoon for a saltwater fishing trip for reds and trout. At local pond doing some test casting I would ripped the spoon in after each cast and bass after bass would explode after this bait. I have never tried a spoon for largies so it amazed me how many tied for this lure.

From: Mike: GA